The Sun & Moon - Unbroken Bonds expansion is also now available.
Some cool new additions have been released for the Pokemon Trading Card Game.
To start, two new theme decks inspired by Pokemon: Let's Go, Pikachu and Let's Go, Eevee (the Switch games that were released late last year) are now available. The decks are called Let's Play, Pikachu and Let's Play, Eevee.
Let's Go, Pikachu and Eevee were designed with newcomers to the Pokemon video game franchise in mind. Similarly, the Let's Play, Pikachu and Eevee decks were created to include everything a newcomer to the Trading Card Game would need to understand the game.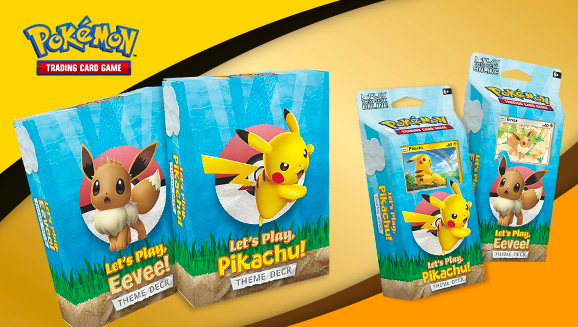 Each of these theme decks contains 60 Pokemon cards (including four foil cards), a rules insert, a metallic coin, a playmat with a poster on the back, a deck box, damage counters, and a code card that will let owners play with this deck in the online version of the Pokemon TCG. Each deck costs $12.99.
In addition, the Sun & Moon – Unbroken Bonds expansion has also been released. Cards from this expansion are available in booster packs, theme decks, and special collections. The cards focus on Pokemon battle teams, such as Lucario & Melmetal-GX, Marshadow & Machamp-GX, and others.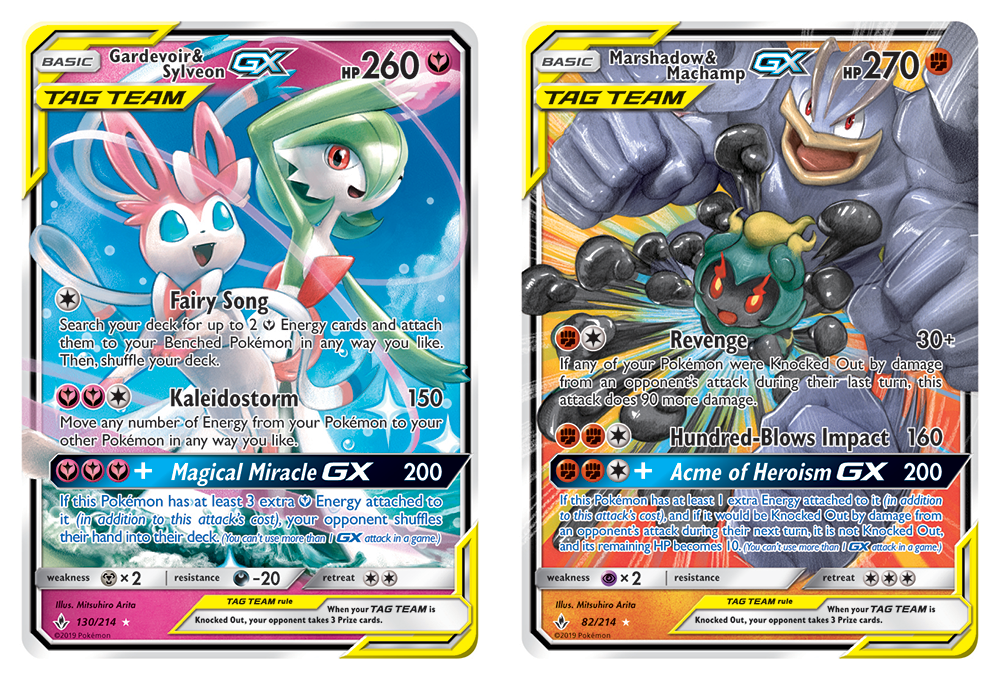 The expansion includes seven new Tag Team Pokemon-GX cards, seven new Pokemon-GX cards, more than 25 Trainer cards, and a new Special Energy card.
All of the cards from the Let's Play theme decks and the Sun & Moon – Unbroken Bonds expansion are supported in the Pokemon TCG Card Dex mobile app, which players can use to keep track of the cards they own.
It's been a busy spring for fans of the Pokemon TCG. The Detective Pikachu expansion, based on the upcoming film Pokemon Detective Pikachu, was released in early April.