New cards show more Pokemon working together as teams.
Recent expansions for the Pokemon Trading Card Game have focused on the theme of "teamwork," with cards showing off pairs of Pokemon who work together to take down the competition.
The game's next expansion will continue that theme. The Sun & Moon – Unified Minds expansion will feature over 230 cards, including eight new TAG TEAM Pokemon-GX cards:
Umbreon & Darkrai-GX
Slowpoke & Psyduck-GX
Rowlet & Alolan Exeggutor-GX
Raichu & Alolan Raichu-GX
Mewtwo & Mew-GX
Mega Sableye & Tyranitar-GX
Garchomp & Giratina-GX
Espeon & Deoxys-GX
The expansion will also include nine Pokemon-GX cards, more than 25 Trainer cards, and two new Special Energy cards.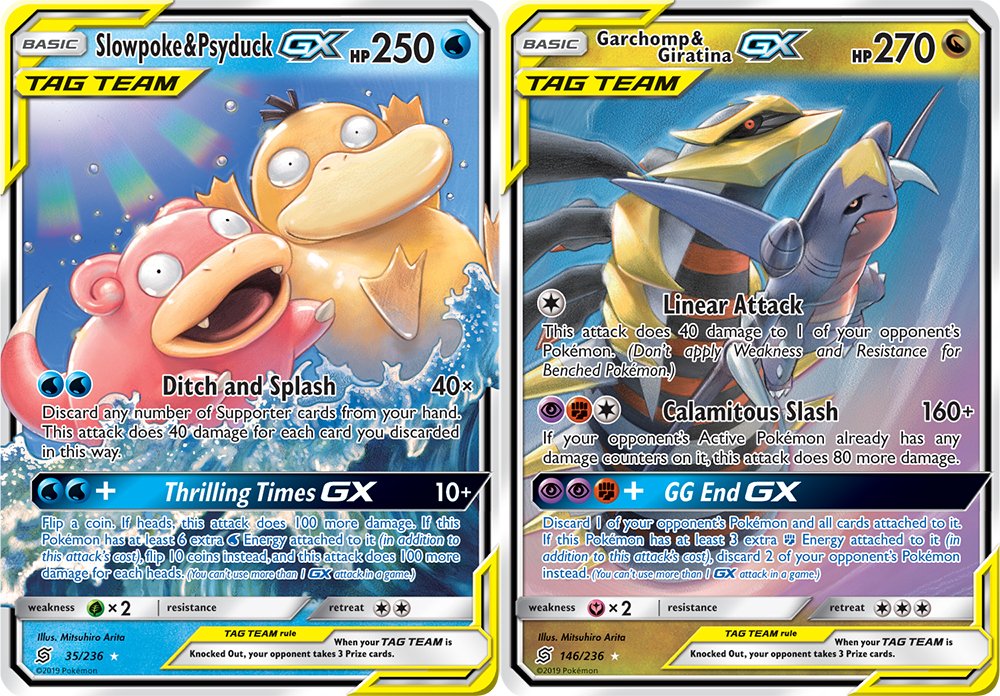 All of these cards will be supported by the Pokemon TCG Card Dex mobile app, which lets trainers browse cards digitally. They'll also be available to play in the Pokemon TCG Online.
While the Unified Minds expansion won't hit stores until August 2, players will have the chance to play with the cards early by participating in one of the prerelease tournaments scheduled for July 20-28. You can see whether any events are taking place near you by visiting the Pokemon website.
In addition to its teamwork-themed expansions, a Detective Pikachu set was recently added to the Pokemon TCG, containing artwork and Pokemon seen in the Pokemon Detective Pikachu film. Learn more about the Detective Pikachu set in our review.

Brandy Berthelson has been writing about video games and technology since 2006, with her work appearing on sites including AOL Games, Digital Spy, and Adweek. When she's not gaming, Brandy enjoys crafting, baking, and traveling with her husband.