Add more VMAX Pokemon to your collection when these cards launch later this year.
In early February, the latest expansion for the Pokemon Trading Card Game — Sword & Shield — hit store shelves. The Sword & Shield expansion was inspired by Pokemon Sword and Pokemon Shield on Nintendo Switch, and it included cards featuring Pokemon that were originally discovered in the Galar region of the Pokemon universe, where Sword and Shield are set.
Now, the next expansion for the Pokemon TCG has been revealed, and it sticks with the Sword and Shield theme.
The Pokemon TCG Sword & Shield-Rebel Clash expansion will feature over 190 cards, including "dozens" of Pokemon that were discovered in the Galar region.
The expansion will include 16 Pokemon V cards, such as Toxtricity V, Dubwool V, Boltund V, and Sandaconda V, as well as seven Pokemon VMAX cards, including Toxtricity VMAX, Copperajah VMAX, and Dragapult VMAX.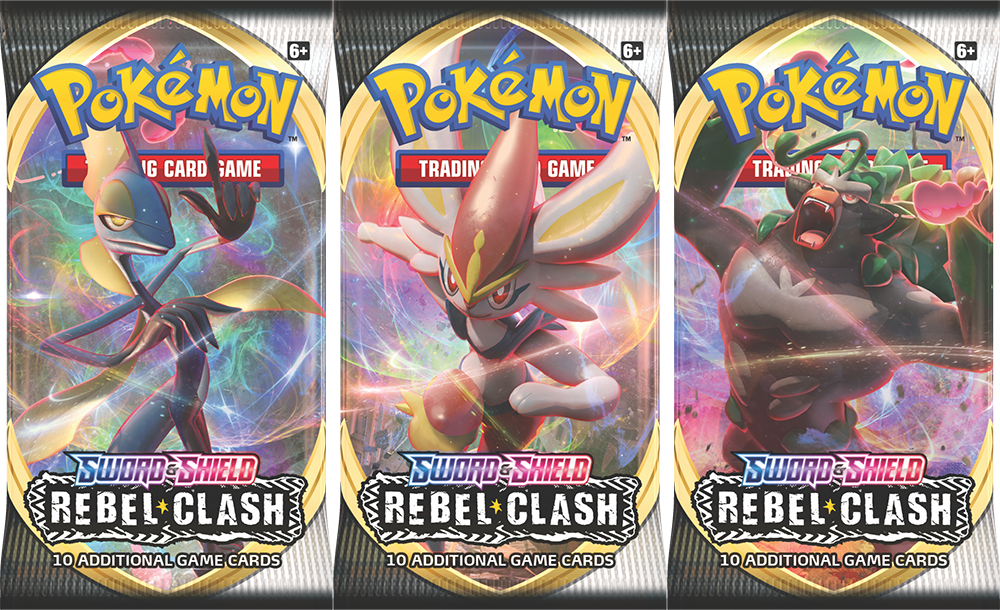 These VMAX cards are inspired by the Dynamax and Gigantamax phenomena seen in the Pokemon Sword and Shield video games on Switch.
The Rebel Clash expansion will also include VMAX cards of Inteleon, Cinderace, and Rillaboom, the final evolved forms of the three starting Pokemon that players can choose from in the Sword and Shield games.
Finally, the Rebel Clash expansion will include more than 15 Trainer cards, four "full-art" Supporter cards, and four Special Energy cards.
The Rebel Clash expansion will be available worldwide on May 1, 2020. The cards will be sold in booster packs, theme decks, Elite Trainer Boxes, and special collections. This expansion will be considered a "Standard Legal Deck," and you'll be able to browse all of the cards in the collection in the Pokemon TCG Card Dex mobile application.