This set packs a punch for fans of the Trading Card Game and the film.
While it's generally unusual to review an entire set in a trading card game in a single article, the recently released Detective Pikachu set for the Pokemon Trading Card Game (TCG) is a very good exception to the rule. The set came out in April 2019, and consists of just 18 cards (27 if you include promotional cards). For reference, many Pokemon TCG sets have over 150 cards each.
How is the Detective Pikachu set different from other sets in the Pokemon TCG?
Visually, this is a unique set. Fans and collectors will immediately notice that the art isn't your usual animated style. Instead, the art is ripped directly from the Pokemon Detective Pikachu live-action movie. This makes the art on every card, from Bulbasaur to Mewtwo, computer generated and realistic. To top it off, every card in the set is holographic, even if it has a common rarity level (typically, only "rarer" cards receive the holographic treatment). Adding to the uniqueness, there are no uncommon rarity level cards in this set — only rare and common cards.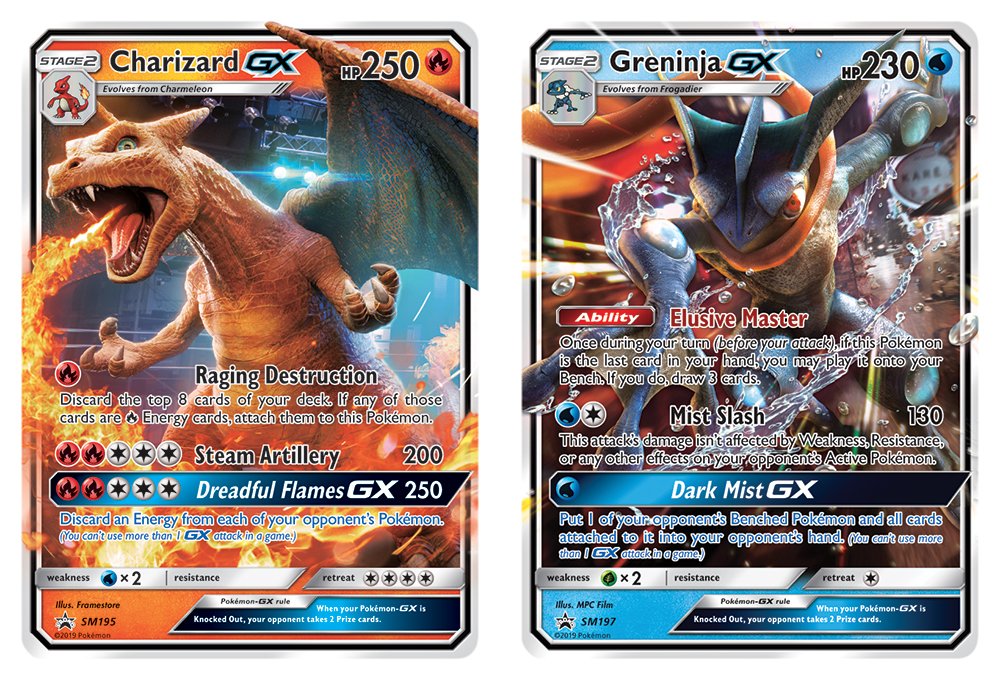 How can we buy these Detective Pikachu cards?
The Detective Pikachu booster packs aren't sold individually in stores like normal packs, such as those in the recently released Team Up set. Limited sets tend to be sold in packages, collector sets, or even blister packs, bundled with other items, such as promo cards, booster packs from older sets, and coins. This is the case with the Detective Pikachu set.
For this release, The Pokemon Company has given collectors a slew of options for getting their hands on these booster packs.
For instance, a metal lunch box "Collector Chest" comes with stickers, a notepad, a pin, seven Detective Pikachu booster packs, and two other booster packs for the Pokemon TCG. A smaller "Case File" includes two Detective Pikachu booster packs, a booster pack for an older set, a coin, and a Detective Pikachu promo card.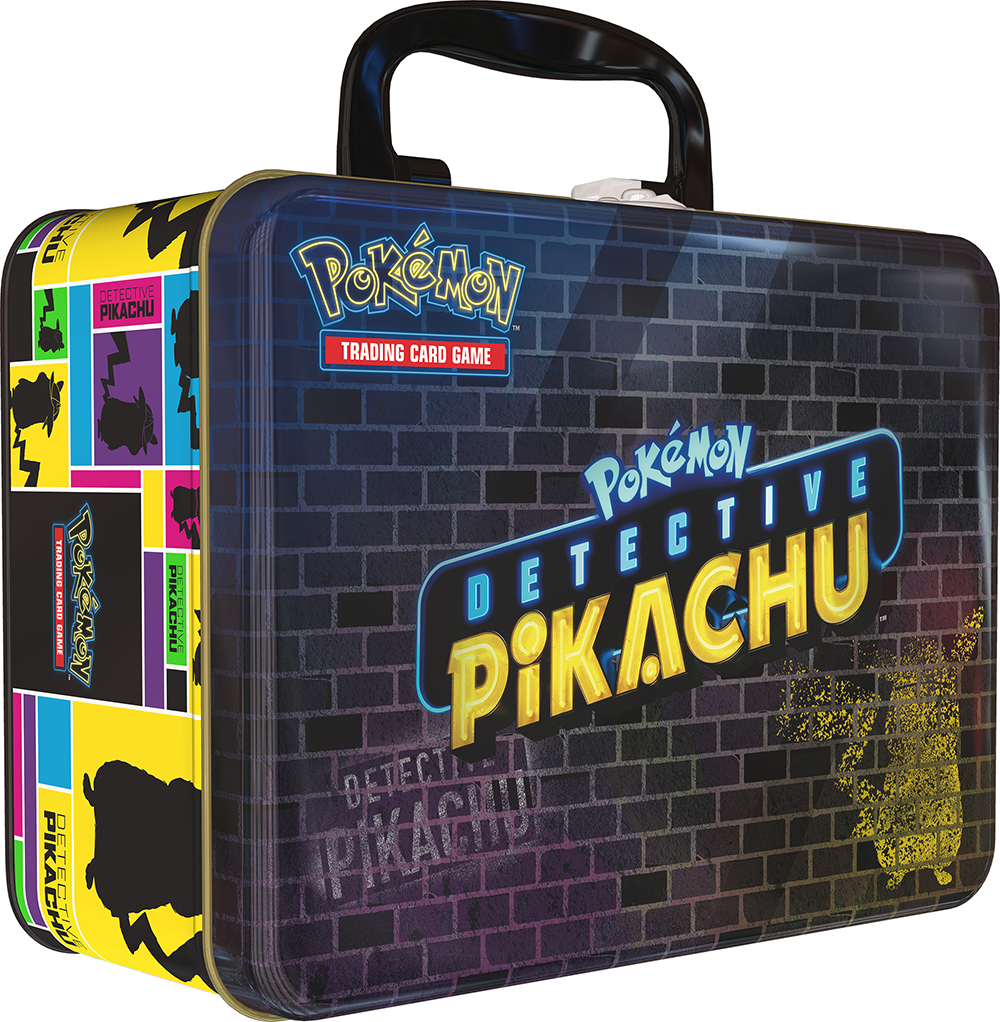 If promo cards are your thing, Charizard-GX, Mewtwo-GX, and Greninja-GX also have promo cards in this set. Along with Detective Pikachu himself, these four promo cards essentially serve as cards 19 to 22 for the set in everything but set number. (Additional promo cards were / are being given away at locations like Target and GameStop, as examples, bringing the total to 27.)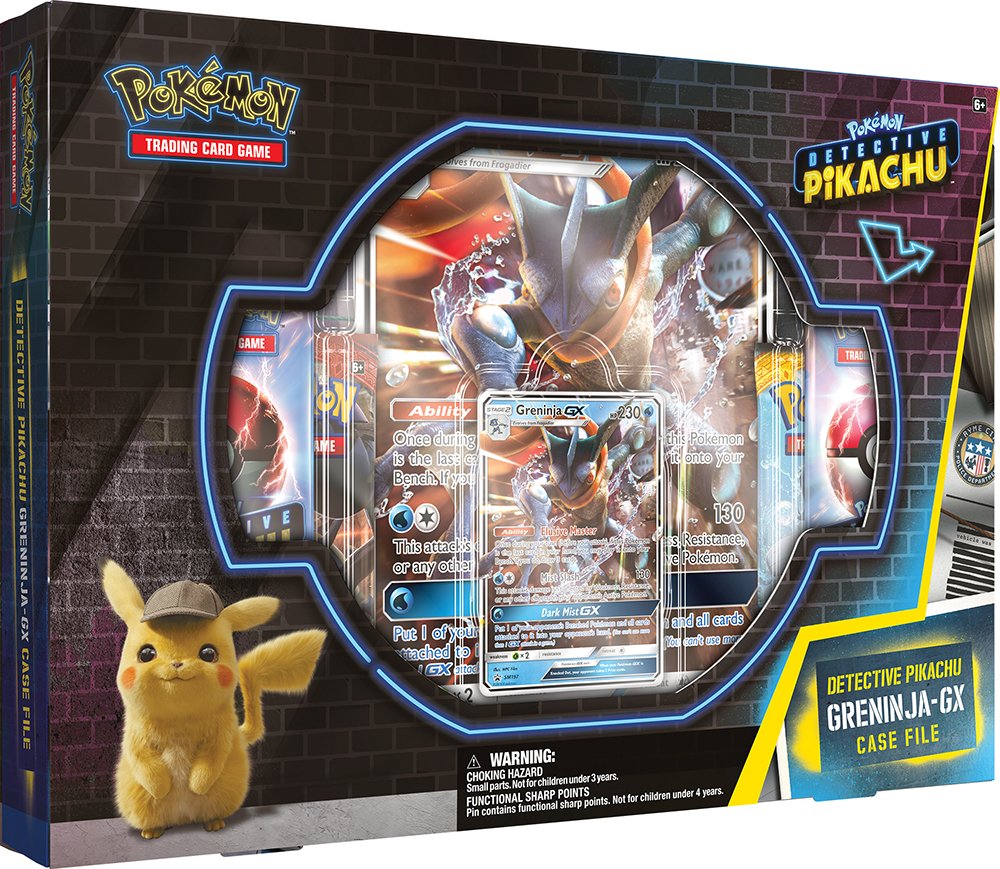 The Charizard-GX, Mewtwo-GX, and Greninja-GX promo cards can be found in Case Files that also include "jumbo," oversized versions of the promo card in question, while Mewtwo-GX and Charizard-GX are also included in special Detective Pikachu Tins that are available exclusively at Walmart.
Every Detective Pikachu booster pack comes with four trading cards and one code card for the digital Pokemon Trading Card Game Online.
Can players use the Detective Pikachu cards in competitive matches?
These cards will be legally allowed in competitive play for the foreseeable future. This means that they're allowed to be used in Play! Pokemon events. If you attend a local Pokemon League event or tournament, you're fine to include these cards in your deck(s).
What's the final verdict on this set?
This set is a pretty unique release for the English audience. While Japanese sets have included unique art from the anime and video games in the past, this is the first set to include live-action models of Pokemon in the U.S. It's not often we see a set with so few cards, but it's definitely a great way to promote the film's release. The Pokemon Company knows how to market its content and it knocked it out of the park with this set.
Disclosure: The Pokemon Company sent SuperParent items from the Detective Pikachu set for coverage purposes.