These powerful creatures will be available to battle for a limited time.
Trainers, some new (but very familiar) Pokemon are now available to take on in Max Raid Battles in Pokemon Sword and Shield.
From now until March 1 at 3:59 p.m. PT, Dynamax versions of Mewtwo, Bulbasaur, Ivysaur, Charmander, Charmeleon, Squirtle, and Wartortle have the chance to appear in Max Raid Battles. We want to emphasize that these are Dynamax Pokemon, rather than Gigantamax ones, so they'll all look the same as they typically do. (Gigantamax Pokemon look different in some way.)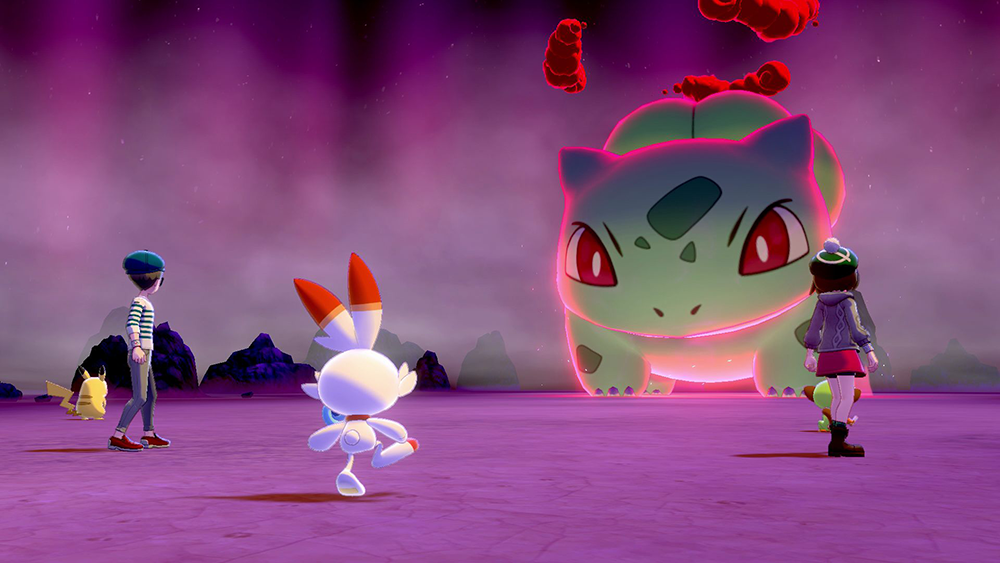 While the battles with Bulbasaur, Ivysaur, Charmander, Charmeleon, Squirtle, and Wartortle will be normal Max Raid encounters, which give you the chance to capture each Pokemon if you successfully defeat it, battles with Dynamax Mewtwo will be different.
When you successfully defeat Dynamax Mewtwo, you won't be given the chance to capture the Pokemon. Instead, you'll have the chance to be rewarded with rare items, like Ability Capsules.
If you want to take on any of these creatures, make sure to head out into the Wild Area in Sword/Shield to track them down before they disappear in just a few days.
Are you excited about taking on these Pokemon in Max Raid Battles? Let us know in the comments, or tweet us at @superparenthq.

Brandy Berthelson has been writing about video games and technology since 2006, with her work appearing on sites including AOL Games, Digital Spy, and Adweek's Social Pro Daily. When she's not gaming, Brandy enjoys crafting, baking, and traveling with her husband.