You'll be able to find this massive Pokemon in Max Raid Battles.
If you like collecting Gigantamax Pokemon in Pokemon Sword and/or Shield, check this out!
From December 4, 2019 until "early January" 2020, Gigantamax Snorlax will show up more often in Max Raid Battles than normal.
You can find Max Raid Battles by heading to the Pokemon Dens (rock formations) that are scattered throughout the Wild Area in Sword and Shield. You'll know a Max Raid Battle is available at a Den if it has a ray of light shooting out of it up into the sky. You can compete in Max Raid Battles with up to three other real players, or work with computer-controlled allies to take on each battle's giant opponent.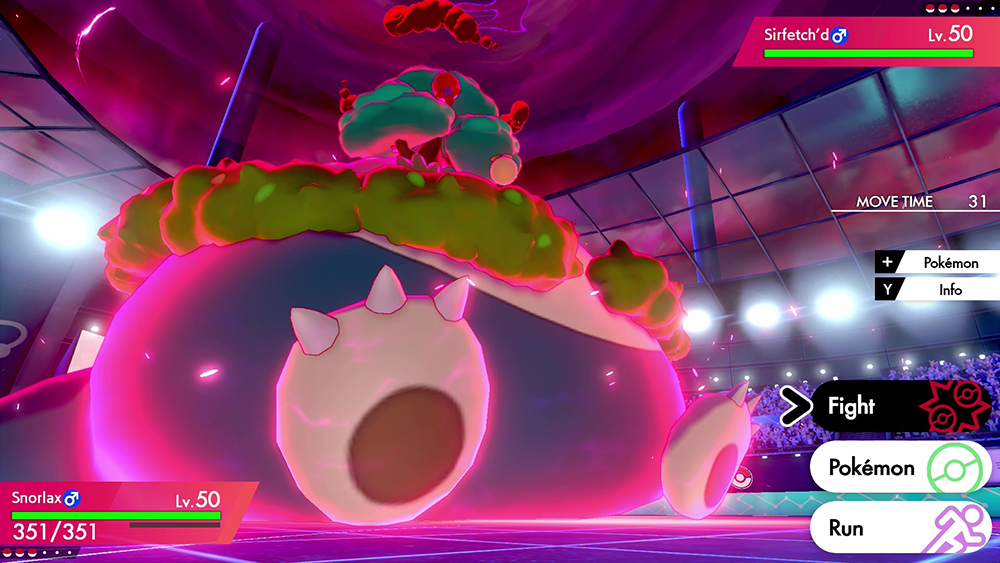 Gigantamax Snorlax is a huge creature, measuring over 114 feet tall. The Pokemon has a tree growing on its large belly, and it's fairly stationary. While in Gigantamax form, Snorlax's Normal-type moves become G-Max Replenish, which will both damage enemies and "restore any Berries that Gigantamax Snorlax's allies have eaten during the battle."
As a reminder, Gigantamax Snorlax isn't the only Pokemon that will appear more frequently in Max Raid Battles for a limited time. From now until early January, Gigantamax Butterfree is also appearing more frequently in Max Raid Battles than normal.
Pokemon Sword and Shield were released on Nintendo Switch in November 2019. They take players to a new area of the Pokemon universe, the Galar Region, which is full of lots of new Pokemon species to encounter and capture. You can learn more about Pokemon Sword and Shield in our review.

Brandy Berthelson has been writing about video games and technology since 2006, with her work appearing on sites including AOL Games, Digital Spy, and Adweek. When she's not gaming, Brandy enjoys crafting, baking, and traveling with her husband.