You'll need a special item called a Galarica Cuff.
In Pokemon Sword and Pokemon Shield, you have the chance to collect unique, "Galarian" versions of some Pokemon, which look different than the versions of these Pokemon you'd find in other regions.
One of these special Galarian Pokemon is Slowpoke. In the world of Pokemon, Slowpoke has two possible evolutions. You can evolve a traditional Slowpoke into Slowbro by leveling it up, or evolve it into Slowking by trading Slowpoke while it's holding a King's Rock.
However, evolving Galarian Slowpoke is a different process. In the Isle of Armor expansion, you can evolve Galarian Slowpoke into Galarian Slowbro using a special item called the Galarica Cuff. (According to Bulbapedia, we won't be able to evolve Galarian Slowpoke into Galarian Slowking until The Crown Tundra expansion launches for Sword and Shield this fall.)
Our guide is here to show you how to get your hands on a Galarica Cuff!
First, you'll need to collect eight Galarica Twigs. You can find these items by interacting with the shining "stars" you can find on the ground all around the Isle of Armor. There's unfortunately no guarantee that each star you interact with will give you a Galarica Twig, so just keep exploring the Isle of Armor until you have eight! (We've found quite a few in the Forest of Focus.)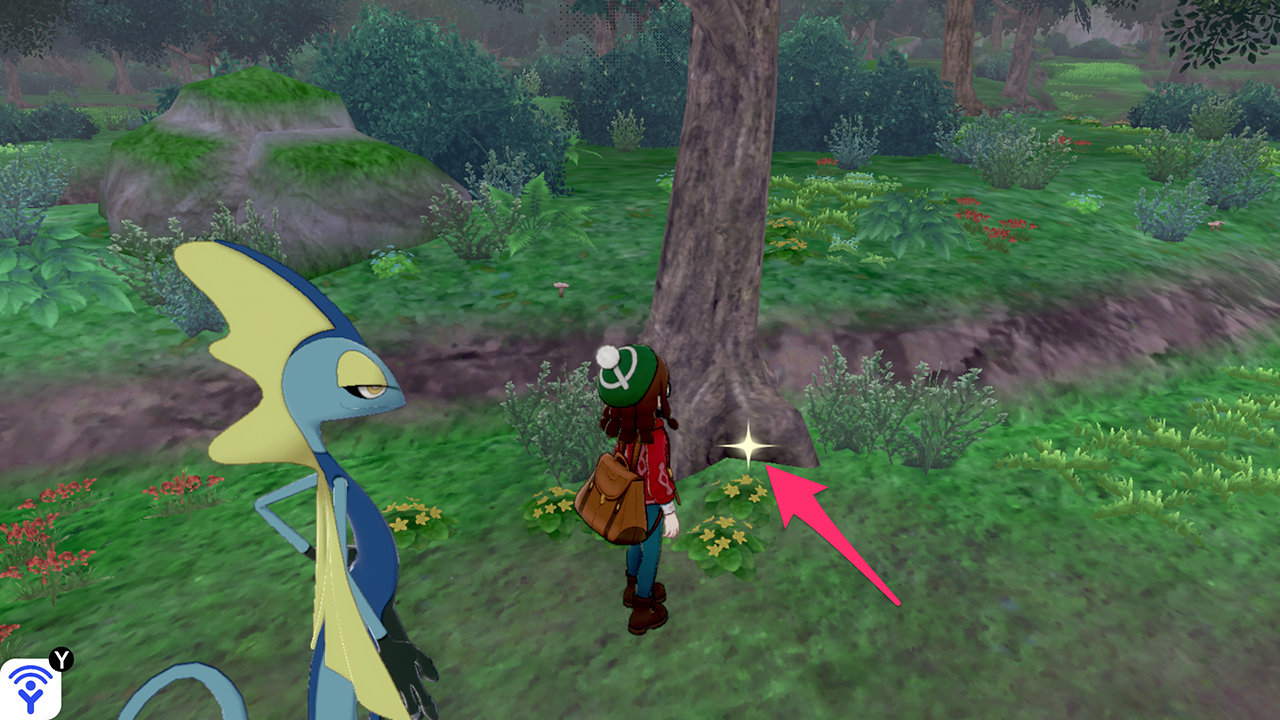 Now, head to the Workout Sea. Specifically, you'll want to ride your bike to the large island in our screenshot below, which you can see from the shore of the Fields of Honor.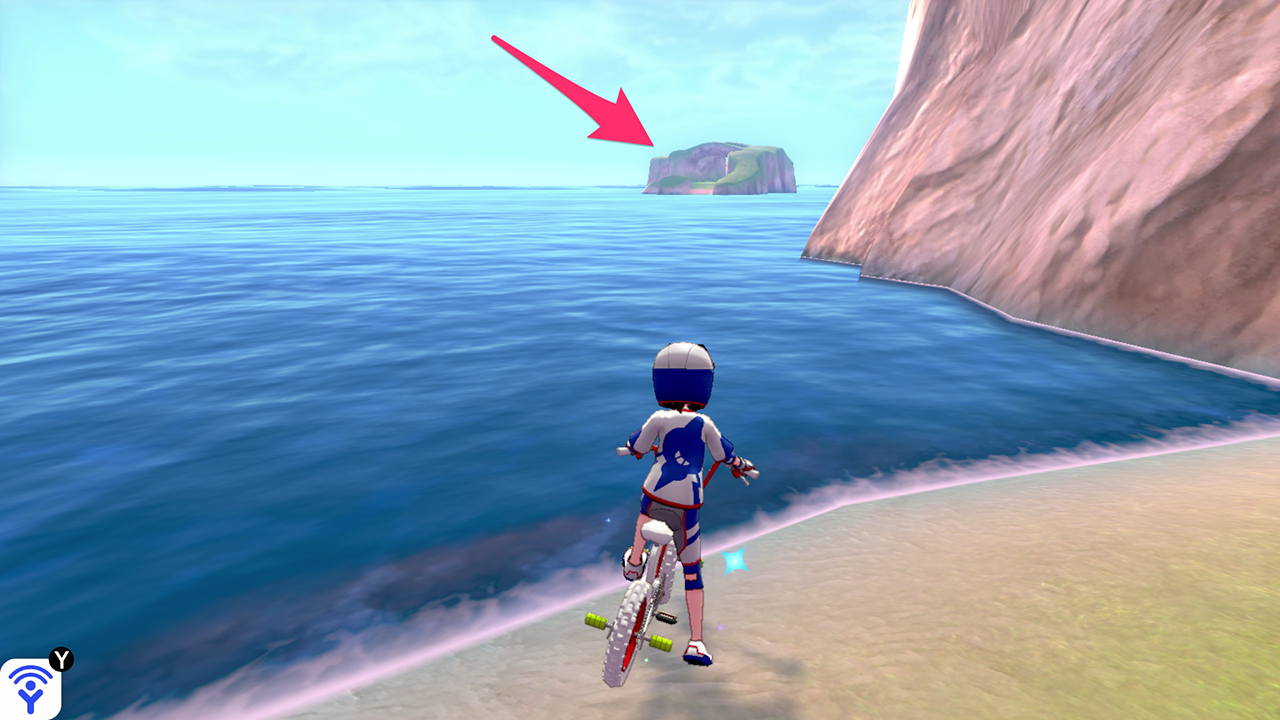 When you arrive, talk to the girl on this island. She'll ask you if you want to give her eight Galarica Twigs in exchange for a Galarica Cuff. Select "Yes."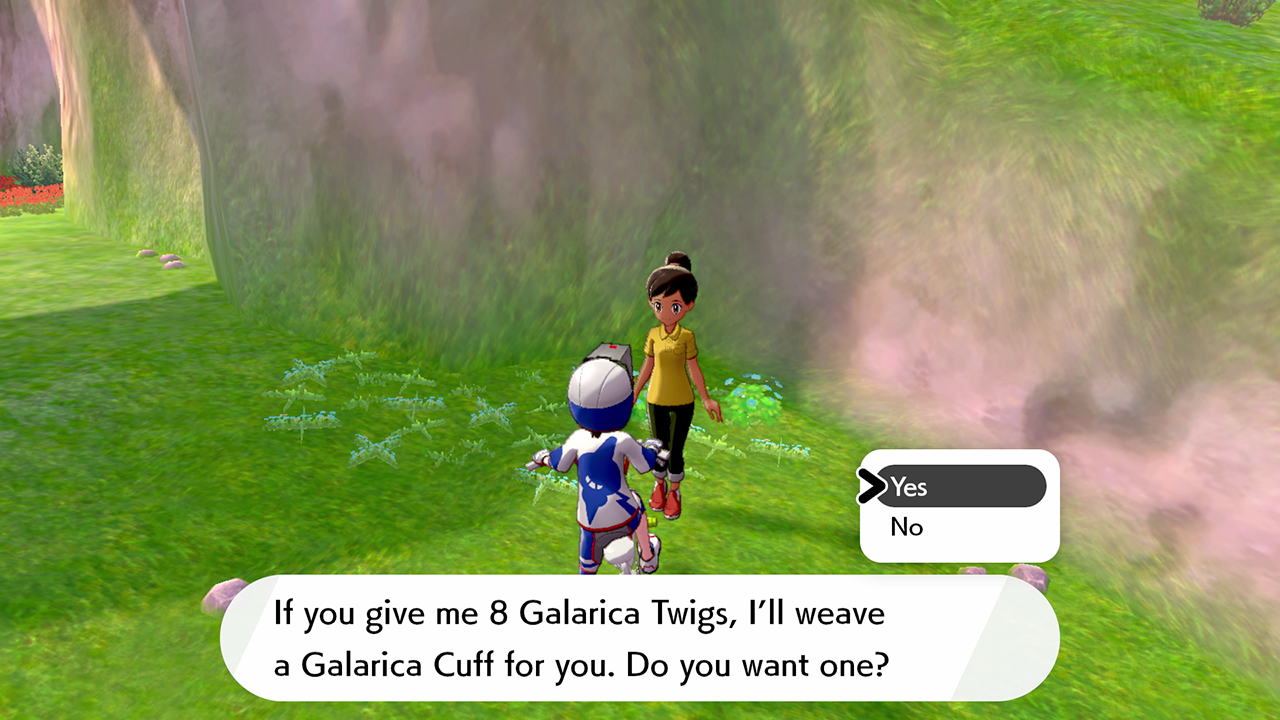 Once she gives you the Cuff, it will go into the "Other Items" section of your inventory. Add Galarian Slowpoke to your party and use the Galarica Cuff on the Pokemon to evolve it into Galarian Slowbro!
You can see the process of exchanging the Twigs and evolving Slowpoke in our video below!
After you've evolved Galarian Slowpoke into Galarian Slowbro, talk to the girl again while you still have Slowbro in your party. She'll give you a Bro Boatneck Sweatshirt.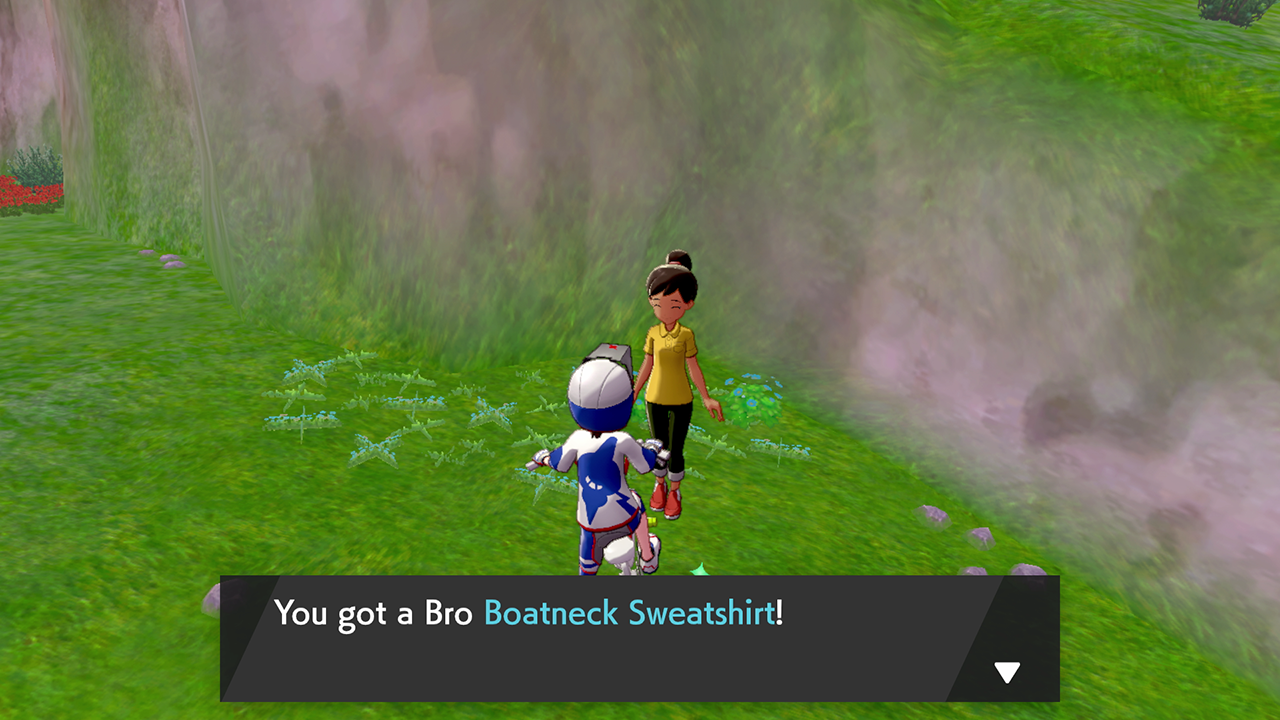 If you haven't found any Galarica Twigs before now, finding the eight you need may take you quite a while. You can check out a device like the ChargePlay Clutch from HyperX, which will extend your Switch's battery life so that you can play for longer before needing to charge your system.
To learn more about Pokemon Sword and Pokemon Shield, or to view the rest of our guides for the games, check out our previous coverage.
Disclosure: HyperX is a sponsor of SuperParent. In addition, Nintendo gave SuperParent codes for the Sword and Shield Expansion Passes for coverage purposes.