A new Dynamax system will let players compete with giant Pokemon.
In a Pokemon Direct video presentation Wednesday, we learned tons of exciting new details about Pokemon Sword and Pokemon Shield, the next two games in the main Pokemon role-playing game (RPG) franchise.
Here are some of the major highlights from the presentation.
Dynamax Pokemon
A new feature called "Dynamax" is unique to certain parts of the Galar region, where Pokemon Sword and Shield take place. This feature allows trainers to transform their Pokemon into giant versions of themselves during Pokemon battles. When trainers Dynamax one of their Pokemon, it will become much stronger, but the effects will only last for three turns. After that point, the Pokemon will return to its regular form. Players can only Dynamax a Pokemon once during a battle.
The Wild Area
In Pokemon Sword and Shield, players will be able to explore an "untamed wilderness" known as the "Wild Area." The Wild Area will be home to a greater variety of Pokemon than can be found elsewhere in the Galar region. In addition, factors like weather may impact the kinds of Pokemon players will encounter in the Wild Area.
Pokemon Battles
As with other Pokemon RPGs, players will be able to encounter and battle wild Pokemon while playing. However, unlike many older games, which had random encounters, in Pokemon Sword and Shield, battles will occur (in tall grass or caves) when players run into the Pokemon they see walking around the world. (This is similar to the system in Pokemon, Let's Go: Pikachu and Eevee.) Some Pokemon may run away once they spot the player, while others will actually chase the trainer!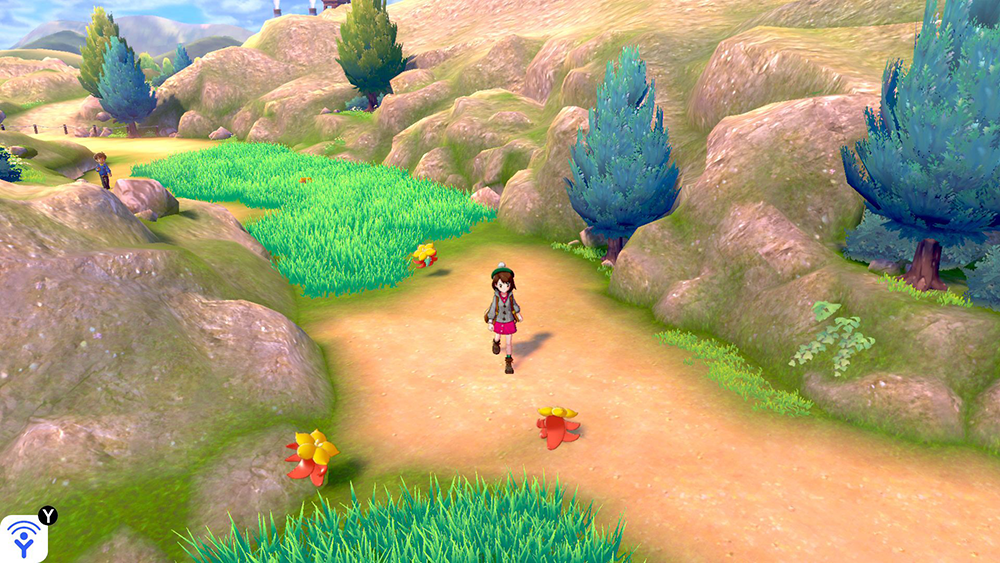 Max Raid Battles
While exploring the Wild Area, players will have the chance to take on wild Dynamax Pokemon in multiplayer Max Raid Battles. Similar to Raid battles in Pokemon Go, Max Raid Battles will allow players to team up with other real players (locally or online) to form a group of four trainers to take on the Dynamax Pokemon. If three other players aren't available to team up with, the game will add "support Trainers" to the battle so players can still compete against the Dynamax Pokemon.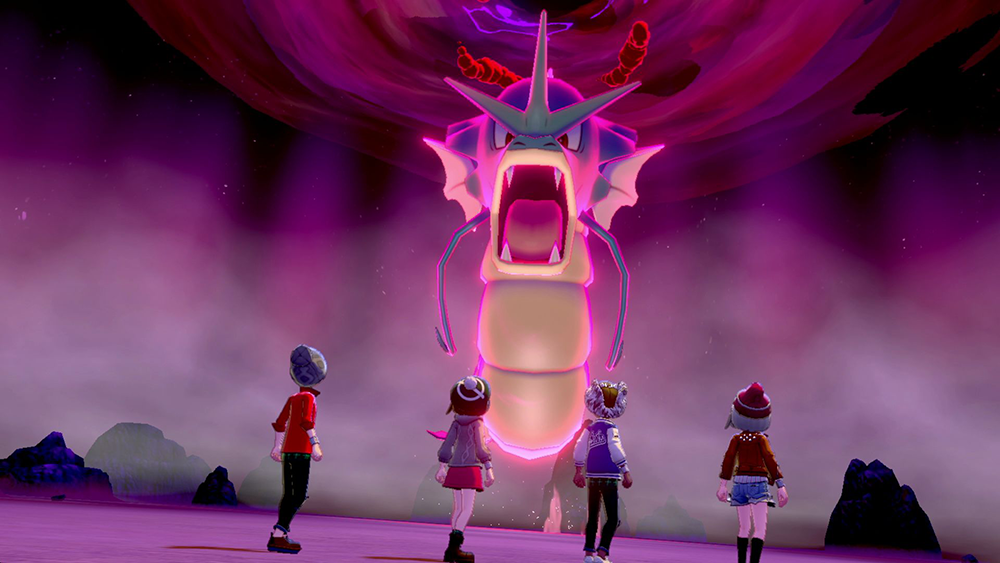 During these battles, only one of the four trainers will be able to Dynamax one of their own Pokemon. Once trainers successfully defeat the wild Dynamax Pokemon, they'll have the chance to capture it. Some Pokemon will only be available to capture via these Max Raid Battles.
New Pokemon
The latest Pokemon Direct introduced players to five new Pokemon found in the Galar region: Gossifleur, Eldegoss (the evolved form of Gossifleur), Wooloo, Corviknight, and Drednaw. We also caught our first glimpse of two new Legendary Pokemon: Zacian and Zamazenta. Zacian holds a sword in its mouth, while Zamazenta has a formation around its head in the shape of a shield.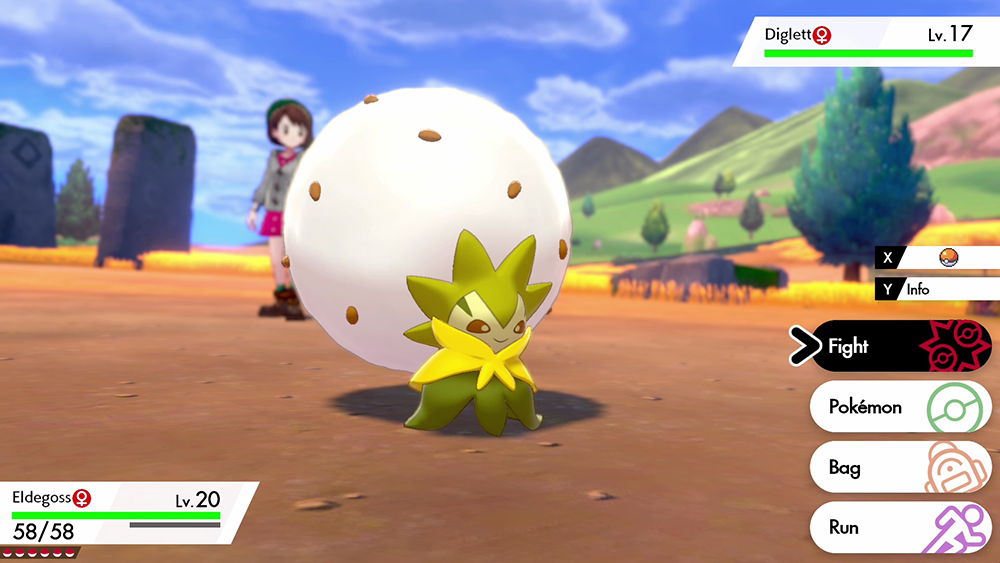 Gym Battles
During their adventure, players will come across large stadiums that serve as the game's Pokemon Gyms. Each Gym will allow players to challenge trainers that specialize in certain kinds of Pokemon. For instance, we were introduced to Milo, the Grass Gym Leader, who specializes in Grass-type Pokemon.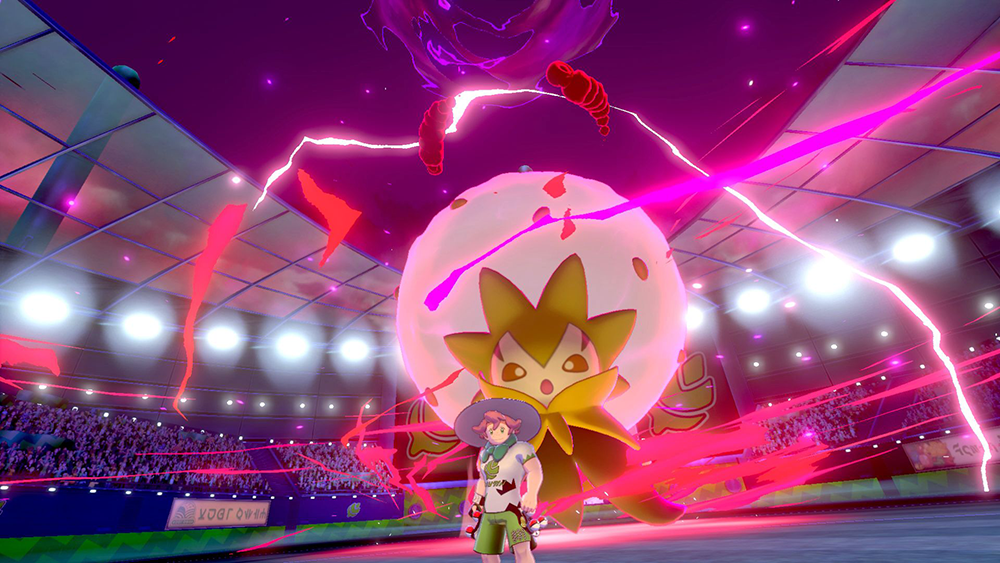 New Characters to Meet and Battle
The Pokemon Direct introduced some of the new characters trainers will interact with as they make their way through the Galar region. To start, Professor Magnolia — who focuses her research on the Dynamax phenomenon — and her granddaughter Sonia will give players advice on their journey.
In addition, a character named Leon is the reigning Champion of the Galar region, while Hop, Leon's younger brother, will serve as one of the player's rivals throughout their adventure.
Release Date
Finally, we now know when we can get our hands on Pokemon Sword and Shield. The games will launch on Switch on November 15, 2019. Fans can purchase the games individually, or buy them both in a combo pack.
Check out the full Pokemon Direct at the top of this post to see everything that was revealed.
Are you excited for Pokemon Sword and Shield? Let us know in the comments, or tweet us @superparenthq.