Two classic Pokemon Mystery Dungeon games are receiving new life on Nintendo's latest console.
In a Pokemon Direct video presentation Thursday, Nintendo and The Pokemon Company unveiled Pokemon Mystery Dungeon: Rescue Team DX, a new installment in the popular Pokemon Mystery Dungeon video game franchise.
Rescue Team DX is a remake of sorts of the original Pokemon Mystery Dungeon: Red Rescue Team and Pokemon Mystery Dungeon: Blue Rescue Team games, which were released in North America on Game Boy Advance and Nintendo DS, respectively, in 2006. Rescue Team DX will feature updated graphics and a handful of features that will help players hit the ground running, even if they've never played a Pokemon Mystery Dungeon game before.
In Pokemon Mystery Dungeon: Rescue Team DX, players are transformed into a Pokemon, and are given the ability to talk to other pocket monsters. The game will ask you some questions at the beginning that will help determine which Pokemon you'll become. After your character is created, you can choose your partner Pokemon (selecting from 16 different creatures), who will join you on your adventure.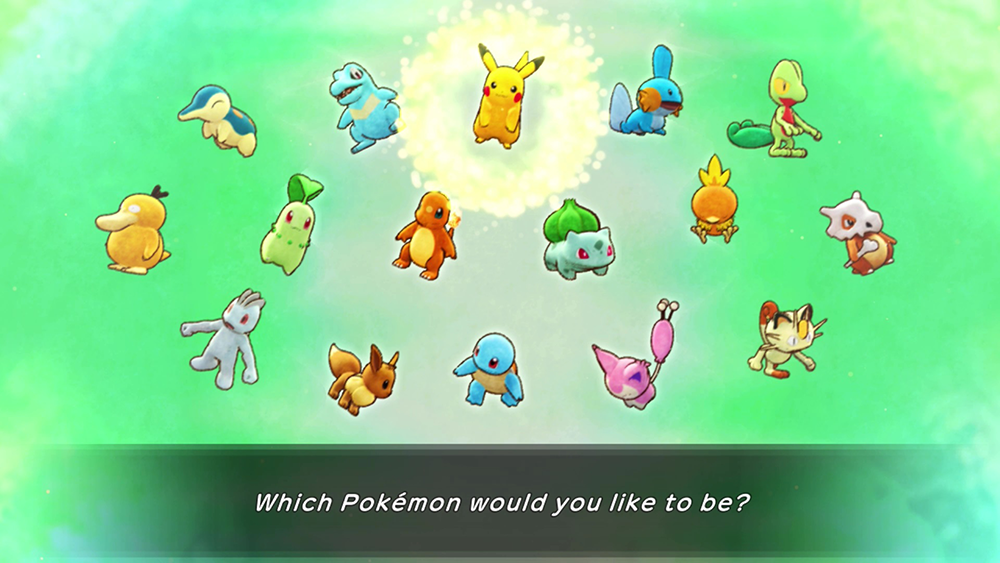 The game takes place in a world where "natural disasters have suddenly started occurring," so players and their partner Pokemon take it upon themselves to help Pokemon in need. To do this, you'll complete quests by entering a variety of dungeons, which will allow you to explore and battle enemy Pokemon in a turn-based fashion. That is, when you take a step, enemy Pokemon will also move, but when you're standing still, enemies will also stay where they are. This lets you take your time and strategize your moves before taking an action.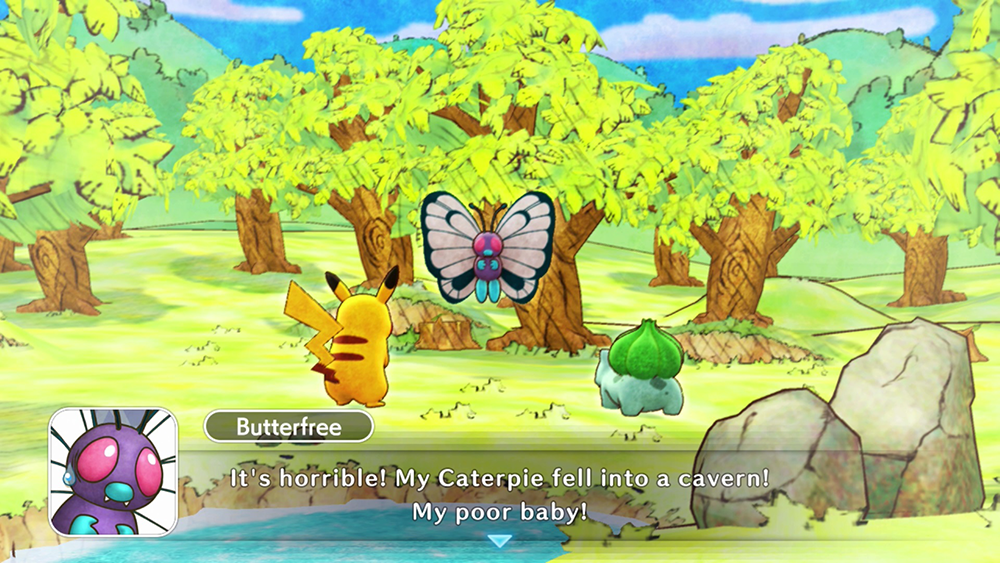 For this new release, you'll have access to "auto mode," which allows you to hold down the L button on your controller to see your team automatically walk through dungeons until they reach an enemy. At that point, auto mode is turned off.
Similarly, during a battle, you can choose from multiple moves on your turn, but if you'd rather speed things up, you can simply press the A button to automatically use "the best move to use on that foe."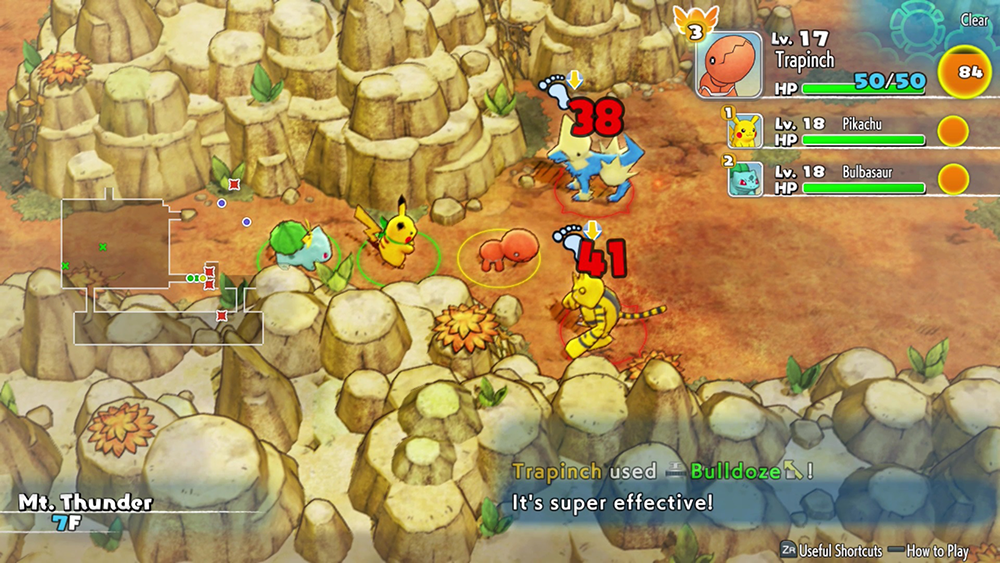 Finally, if you happen to faint in a dungeon, you'll be able to ask other players to rescue you, or you can rescue yourself with one of your other rescue teams. Once you've been revived, you can continue on from where you fainted, rather than starting the dungeon over from scratch.
Pokemon Mystery Dungeon: Rescue Team DX will launch on Switch on March 6, 2020. A free demo of the game is available to download now, so you can try the game before deciding whether or not to make a purchase. If you play the demo, you'll be able to take your save data over to the full game if you decide to purchase it.