A new story event is also available now.
The latest update for Pokemon Masters EX added a Bidoof Day celebration, new sync pairs, and more to the free-to-play mobile game.
The Bidoof Day festivities will run from June 30 at 11 p.m. PT until July 7 at 10:59 p.m. PT. Users can receive up to 1,200 free Gems (the game's premium currency) by logging into Pokemon Masters EX during this time period. Specifically, 400 Gems will be given to players each day they login for up to three days.
Next, two new sync pairs have been added to the game: Ingo & Excadrill and Emmet & Archeops. Both sync pairs can reach the 6Star EX rating. These sync pairs are available through the Poke Fair Scout, which is a mystery box feature in Pokemon Masters EX. That is, you won't know which sync pair(s) you'll receive before spending Gems on the Poke Fair Scout, and there's no guarantee you'll receive these new pairs.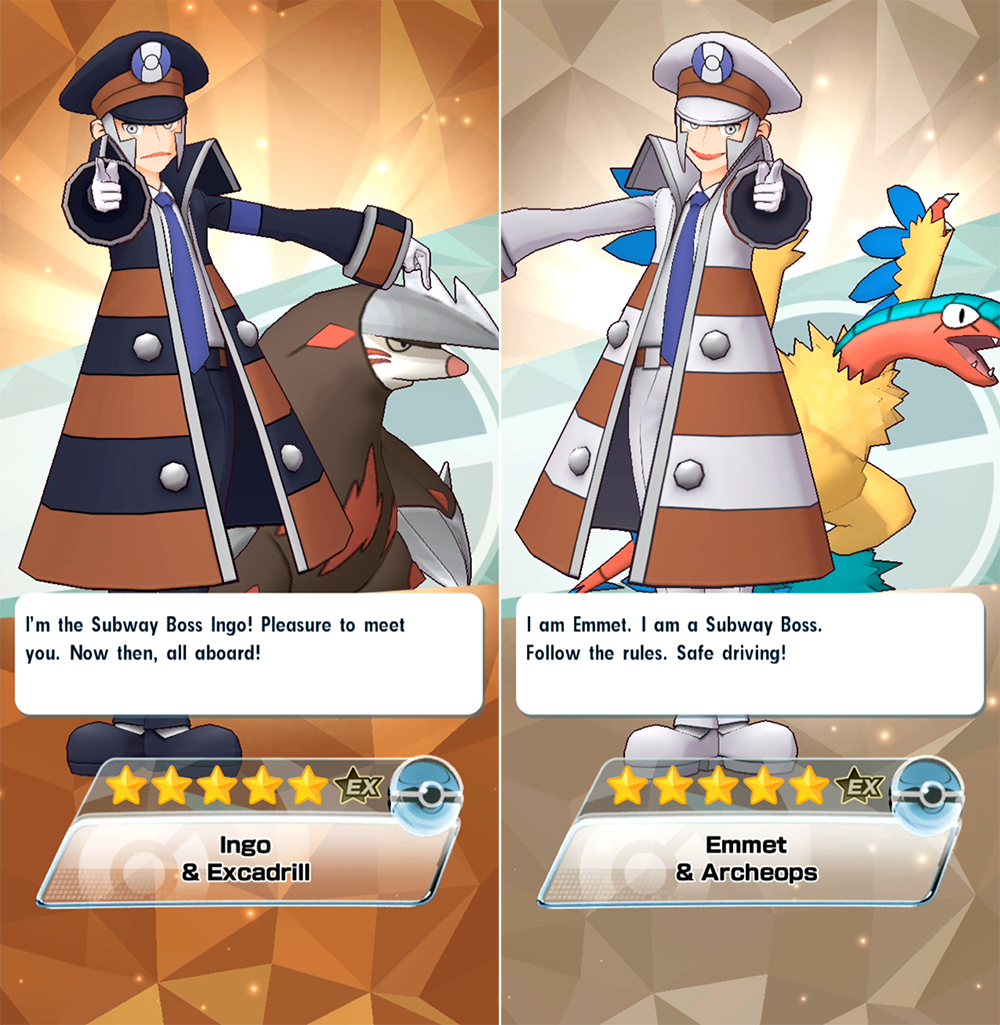 Ingo & Excadrill and Emmet & Archeops will be available in the Poke Fair Scout until July 21 at 10:59 p.m. PT.
Finally, a new story event called "All Aboard the Victory Train" is available from now until July 14 at 10:59 p.m. PT. This story event is available to players who have completed at least Chapter 1 of the game's Main Story.
Pokemon Masters EX is available to download for free on iOS and Android devices. The game allows players to compete in three vs. three team battles using Pokemon trainers and their partner Pokemon. Learn more about Pokemon Masters EX in our previous coverage.

Brandy Berthelson has been writing about video games and technology since 2006, with her work appearing on sites including AOL Games, Digital Spy, and Adweek. When she's not gaming, Brandy enjoys crafting, baking, and traveling with her husband.