One is being given away for free.
The latest update for Pokemon Masters EX added two new sync pairs to the free-to-play mobile game as part of a new Legendary Event.
This event is called "Give and Take," and it will allow players to follow Professor Sycamore as he investigates the appearance of Xerneas on Pasio. Players need to have completed Chapter 1 of the game's main story to access this Legendary Event. Trainers who finish the event will receive the sync pair of Professor Sycamore & Xerneas for their collections.
This Give and Take Legendary Event will be available to complete until March 3 at 9:59 p.m. PT.
The other new sync pair in this update, Lysandre & Yveltal, will also be featured in the Give and Take story, but players won't receive the sync pair for completing the event. Instead, Lysandre & Yveltal will be available to collect through the sync pair Spotlight Scout until March 3 at 9:59 p.m. PT.
As a reminder, the game's spotlight scouts are like mystery boxes — you won't know which sync pair(s) you'll receive before you spend the premium currency, and you may not receive the one(s) you want.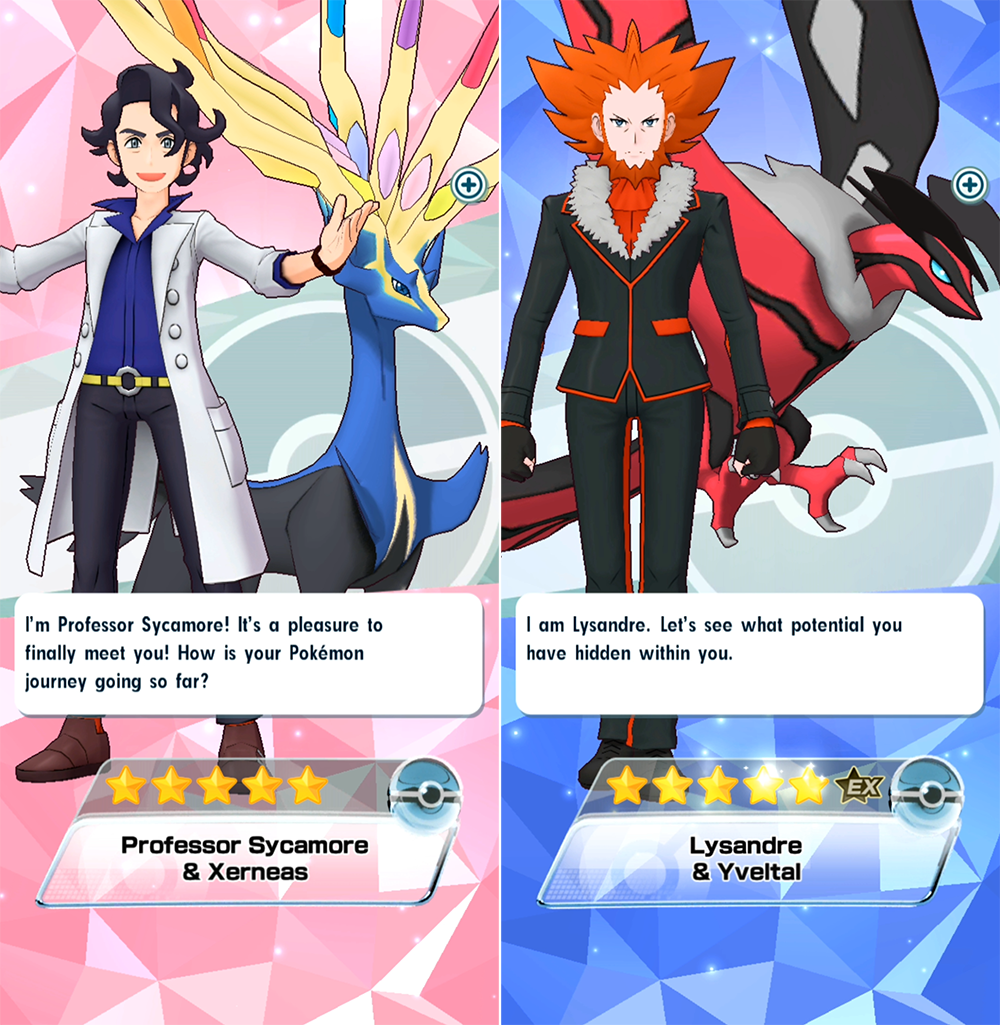 Finally, to celebrate the upcoming one-and-a-half year anniversary of the release of Pokemon Masters EX, players can log in to the game each day from now until February 27 at 9:59 p.m. PT to earn up to 1,500 Gems, the game's premium currency.
Another in-game event celebrating the game's one-and-a-half year anniversary will be released soon. Keep checking back with SuperParent, as we'll bring you more details about that event at that time.
Are you excited about this update for Pokemon Masters EX? Let us know on Twitter at @superparenthq.