The sync pair of Leon & Eternatus is available to collect for a limited time.
Trainers, the Dynamax phenomenon has come to Pokemon Masters EX on mobile devices.
The latest update for the free-to-play game adds the sync pair of Leon & Eternatus, which is the game's first sync pair with the ability to Dynamax. This Dynamax phenomenon was introduced in Pokemon Sword and Pokemon Shield on Nintendo Switch.
When players Dynamax a Pokemon in a Pokemon Masters EX battle, they'll be able to use the Pokemon's Max Move. A Pokemon can only Dynamax once per battle.
Players can collect Leon & Eternatus through the Synga Suit Leon Poke Fair Scout from now until September 15 at 10:59 p.m. PT. Remember, these "scouts" are the game's mystery boxes, meaning you won't know which sync pair(s) you'll receive before spending the premium currency, and there's no guarantee you'll receive Leon & Eternatus even if you try multiple times.
As part of this update, a new Legendary Event has also been introduced called "Howling Shield of Eternity." If players complete this event, they'll receive the sync pair of Hop & Zamazenta. This event will be available to complete until September 15 at 10:59 p.m. PT.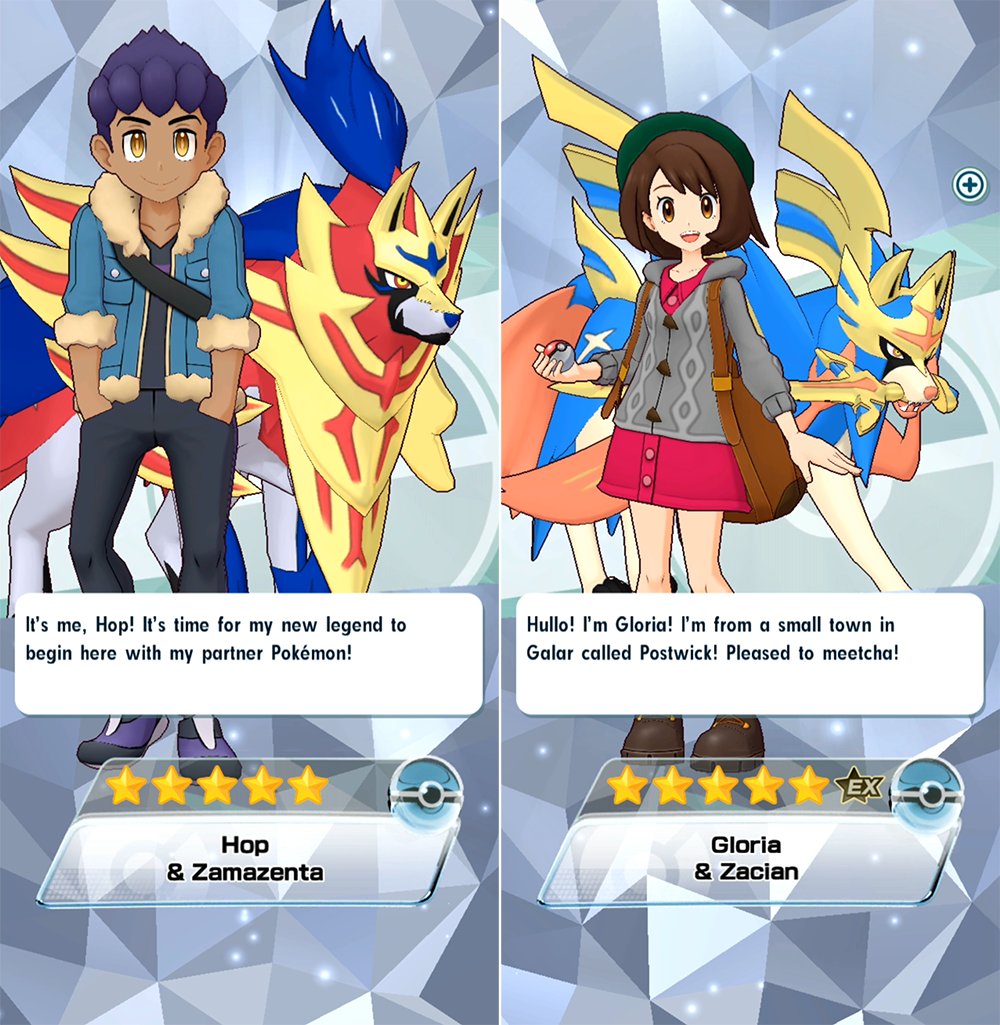 Elsewhere, the game's latest update will bring the sync pair of Gloria & Zacian back to the game. This sync pair will be available to collect through the Gloria Poke Fair Scout from August 15 at 11 p.m. PT until September 1 at 10:59 p.m. PT.
Plus, the Legendary Events "New World Dilemma," "Give and Take," and "Father or Foe" will return to the game on August 18 at 11 p.m. PT. They'll be available to complete until September 15 at 10:59 p.m. PT. As players complete these events, they'll receive the sync pairs of Cyrus & Palkia, Professor Sycamore & Xerneas, and Ghetsis & Kyurem.
Finally, as Pokemon Masters EX prepares to celebrate its second anniversary, players can receive free Gems (the game's premium currency) by logging into the game and by completing tasks on a special bingo board.
Pokemon Masters EX is available to download for free on iOS and Android devices. You can learn more about the game in our previous coverage.