A new story event is available now.
For a limited time, Pokemon Masters EX will allow players to add two new sync pairs from the Alola region of the Pokemon universe to their collections: Elio & Popplio and Selene & Rowlet.
Selene & Rowlet is now available through the sync pair spotlight scout, which is the game's mystery box feature (meaning you won't know which sync pairs you'll receive when you spend the premium currency). The Selene & Rowlet spotlight scout will be available until May 1 at 10:59 p.m. PT.
Elio & Popplio will be available through the sync pair spotlight scout from April 16 at 11 p.m. PT until May 1 at 10:59 p.m. PT.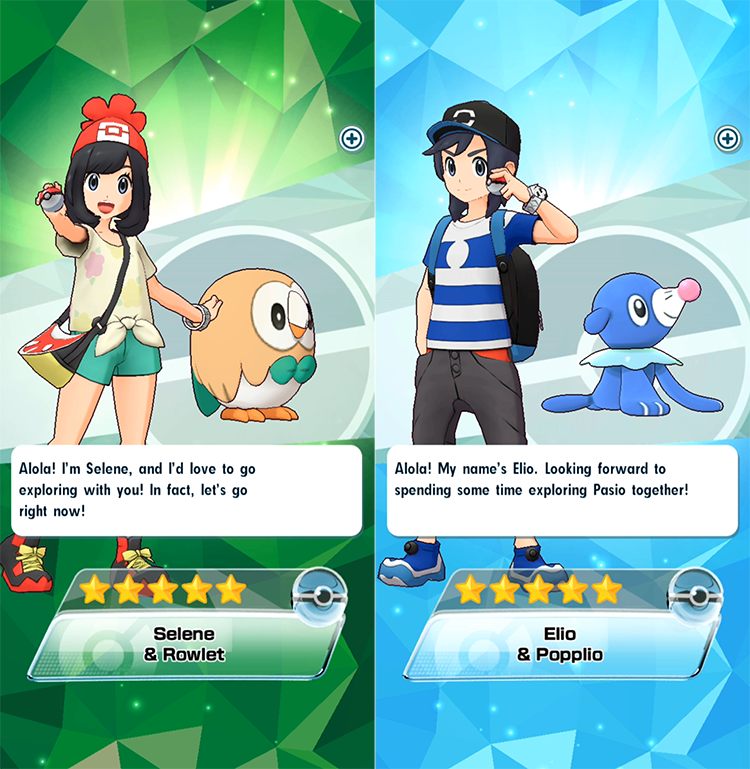 Both of these sync pairs are featured in the game's latest story event, "Trials on the Isle," which will be available to complete until May 1 at 10:59 p.m. PT. This event will allow players to earn lots of in-game goodies, such as Support Move Candy Coins and 5Star Guaranteed Scout Tickets. In order to participate in this event, you'll need to have completed at least Chapter 1 of the game's main story.
Pokemon Masters EX is available to download for free on iOS and Android devices. The game takes players to the island of Pasio, where they can compete in three-on-three matches using a wide variety of Pokemon trainers and their partner Pokemon. To learn more about the game, check out our previous coverage.

Brandy Berthelson has been writing about video games and technology since 2006, with her work appearing on sites including AOL Games, Digital Spy, and Adweek's Social Pro Daily. When she's not gaming, Brandy enjoys crafting, baking, and traveling with her husband.