Here's how to open the three locked doors in Snowpoint Temple.
Pokemon Legends: Arceus is now available for Nintendo Switch!
This action role-playing game (RPG) takes place in the distant past in the Hisui region of the Pokemon universe, which is what the Sinnoh region was called before it received its modern name.
At one point in Pokemon Legends: Arceus, players are required to make their way to the top floor of Snowpoint Temple. In order to reach the top floor, they'll need to solve a few puzzles.
Specifically, as players make their way through the Snowpoint Temple, they'll come upon three locked doors with panels containing symbols representing "rock," "ice," and "steel," and they'll need to press the panels in the correct order to unlock each door.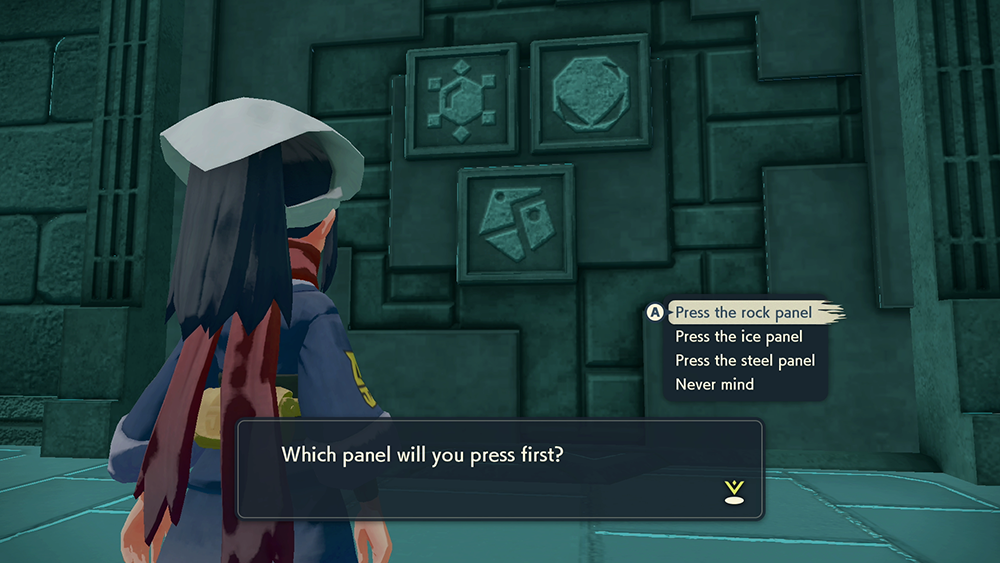 In order to figure out the solution for each locked door, players are meant to look at the symbols on the front of the statues near the doors. These statues are positioned in such a way as to represent the "pattern" for the correct solution.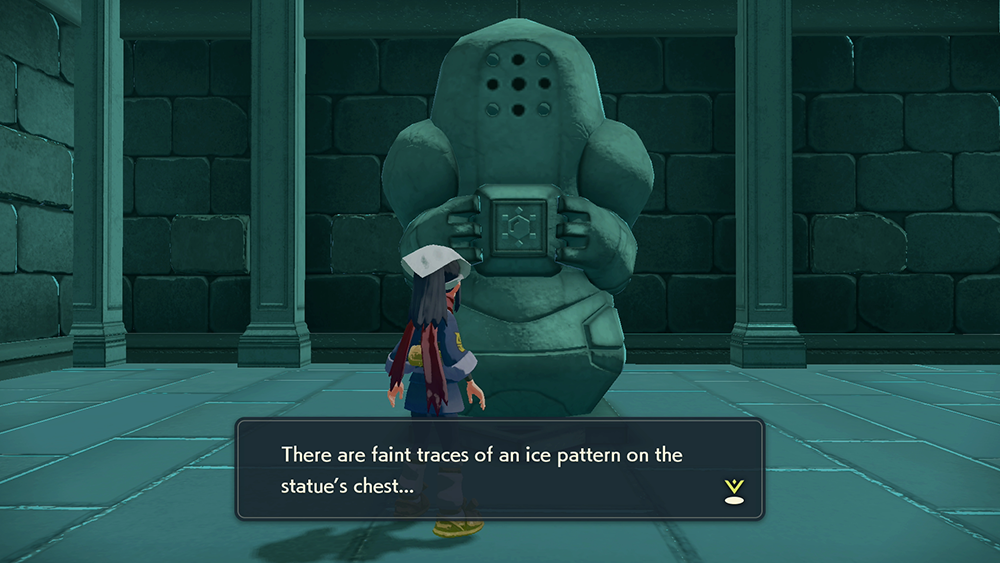 Check out our video below to see the solutions for all of the locked doors, or keep reading for the details!
The solution for this first door is "rock," "steel," and "ice."
The solution for the second locked door is "ice," "rock," "steel," "rock," and "ice."
Finally, the solution to the third door is "steel," "ice," "rock," "ice," "steel," and "rock."
It may take you a while to see and do everything Pokemon Legends: Arceus has to offer. That being the case, you may want to check out the ChargePlay Clutch from HyperX. It can extend your device's battery life so you can play Pokemon Legends: Arceus and other Switch games for a longer period of time before having to charge your Switch. Head over to HyperX's website to learn more about the ChargePlay Clutch and the company's other Switch accessories.
To learn more about Pokemon Legends: Arceus, or to read the rest of our guides for the game, check out our previous coverage.
Disclosure: Nintendo gave SuperParent a code for Pokemon Legends: Arceus for coverage purposes. HyperX is a sponsor of SuperParent.