The free-to-play game will be available until January 2021.
The Pokemon Company is celebrating the arrival of winter with a limited time game for kids called Pokemon: Kids Winter Fest.
The Pokemon: Kids Winter Fest experience can be played for free on the event's website using a computer, smartphone, or tablet. That is, the game is played on a web browser, rather than being an app that needs to be downloaded to your device.
The game allows kids (and adults) to play five different mini-games in order to earn Razz Berries and collect badges. For instance, the "Pair Up" mini-game is a memory matching game that asks kids to flip over cards and find matches, while the "Snow Hole" mini-game is a take on Whack-a-Mole that challenges players to quickly tap Diglett and Dugtrio as they pop out of holes in the ground.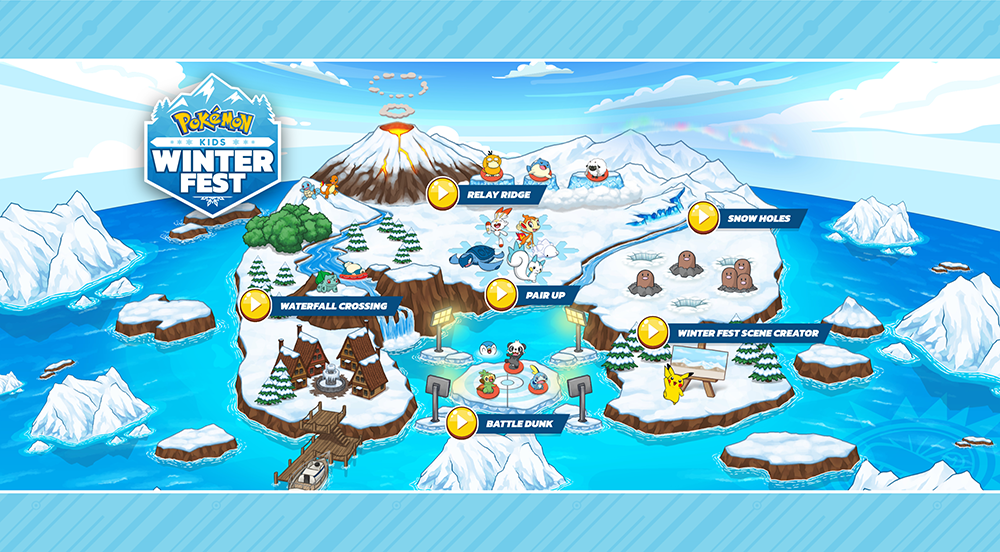 As kids play mini-games, they'll collect Razz Berries and can complete in-game achievements. When players earn enough Razz Berries, they'll receive pouches full of random badges representing different Pokemon. There are 890 different badges to collect in total.
In addition to playing these mini-games, kids can also try out the "Winter Fest Scene Creator," which allows them to arrange Pokemon and items on different wintery backgrounds and take pictures of them.
The Pokemon: Kids Winter Fest website will be available from now until January 3, 2021. You don't have to sign up for an account to play (though you will need to enter a nickname to represent yourself). Instead, the game will automatically save your progress, based on your Cookies settings.

Brandy Berthelson has been writing about video games and technology since 2006, with her work appearing on sites including AOL Games, Digital Spy, and Adweek. When she's not gaming, Brandy enjoys crafting, baking, and traveling with her husband.