Store your Pokemon in the cloud with this follow-up to Pokemon Bank.
Trainers, the time has finally arrived: Pokemon Home has launched on Switch, iOS, and Android devices!
The cloud-based Pokemon storage service allows you to move your Pokemon between games as well as keep them safely stored in the cloud when they're not needed in your party.
At launch, Pokemon Home allows you to transfer Pokemon from Pokemon Sword, Pokemon Shield, Let's Go, Pikachu, and Let's Go, Eevee, as well as Pokemon Bank, the original cloud-based Pokemon storage service that's available on Nintendo 3DS. At some point in the future, support for Pokemon Go will be added, which will allow you to transfer pocket monsters from the mobile game into Home.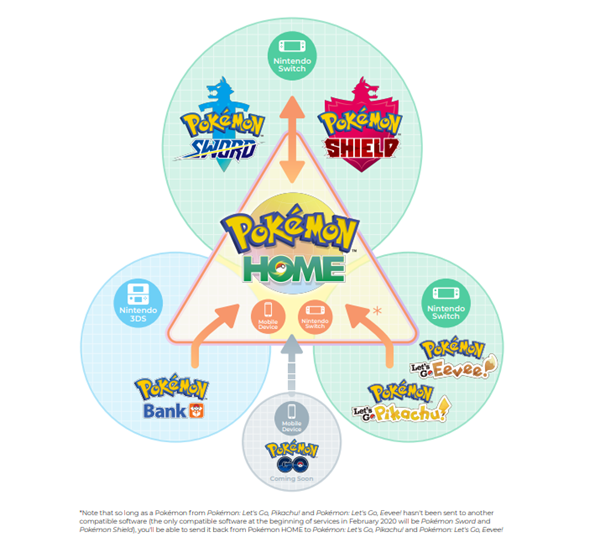 From now until March 12, access to Pokemon Bank and Poke Transporter will be free (players typically have to subscribe to Pokemon Bank), so that players can move their Pokemon over from the 3DS family of Pokemon games into Home. However, you'll need to be a premium subscriber to Pokemon Home itself to be able to transfer Pokemon in from Bank.
A Pokemon Home subscription starts at $2.99 for a single month. You can also subscribe for three months for $4.99, or for a full year for $15.99. So long as you link the same Nintendo Account to both the Switch and mobile version of Pokemon Home, you can access your Pokemon storage from both devices using a single subscription.
While you're not required to subscribe to use Pokemon Home, free users have access to limited features. For instance, free users can only deposit 30 Pokemon into Home, while premium members can deposit up to 6,000.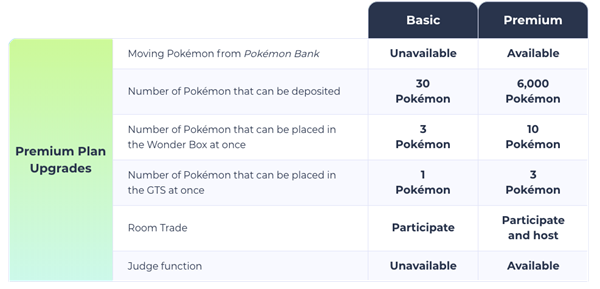 Finally, Pokemon Home lets you do more than just store Pokemon. The service also lets you trade pocket monsters, receive Mystery Gifts, and more.
For more information about Pokemon Home, check out our previous coverage.