The cloud-based service will allow you to store Pokemon and transfer them between games.
In May 2019, The Pokemon Company revealed Pokemon Home, a new cloud-based Pokemon storage service for Nintendo Switch and mobile devices, which would be the follow-up to Pokemon Bank on 3DS.
While a few details about Pokemon Home were revealed last May, we now know much more about the service and how it will work.
At launch, Pokemon Home will be able to connect to Pokemon Bank, Pokemon Sword and Shield, and Pokemon: Let's Go, Pikachu and Eevee. In the future, support for Pokemon Go will be added.
The service will allow trainers to transfer Pokemon from those three platforms (Bank, Sword/Shield, and Let's Go, Pikachu/Eevee) into Pokemon Home, where they'll be safe in the cloud.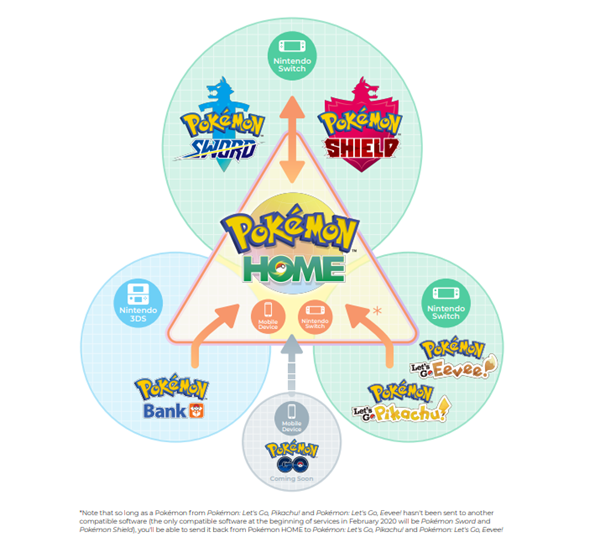 While Pokemom Home will be free to download on Switch, iOS, and Android devices, the service's free functionality will be limited. If you want to access everything Pokemon Home will have to offer, you'll need to pay for a premium subscription, which will start at $2.99 for a single month. You'll also have the option to subscribe for three months in a single transaction costing $4.99, or buy a 12-month subscription for $15.99.
Free members will be able to transfer Pokemon back and forth from Let's Go Pikachu/Eevee and Sword and Shield into Pokemon Home, but only premium members will be able to move critters from Pokemon Bank into Pokemon Home.
In addition, these free members will only be able to deposit 30 Pokemon into Home, while Premium members can deposit up to 6,000.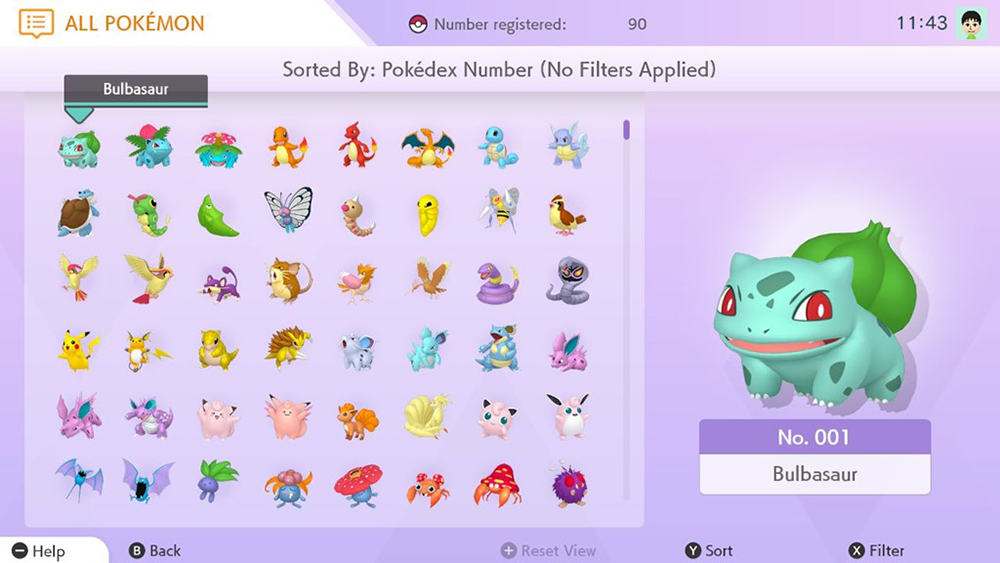 The service has a couple of important limitations you should know about before deciding whether or not to subscribe. First, if you transfer a Pokemon from Let's Go Pikachu or Eevee into Pokemon Home, and then transfer that same Pokemon into a different game (like Sword or Shield), you won't be able to take it back out of Home and into Let's Go.
Plus (and perhaps more importantly), once you transfer a Pokemon from Bank into Home, it can't go back the other way. If you still want to use a particular Pokemon in the Nintendo 3DS family of Pokemon titles (for instance, Pokemon Sun or Moon), you'll need to leave it in Pokemon Bank for the time being.
Finally, while Pokemon Bank is itself a premium service, both Pokemon Bank and Poke Transporter (which works alongside Bank) will be free for a single month following the release of Pokemon Home, so you can move your pocket monsters from your other Pokemon game(s) into Home.
Now that we've discussed the basic functionality of Pokemon Home, let's dive into more of the service's features.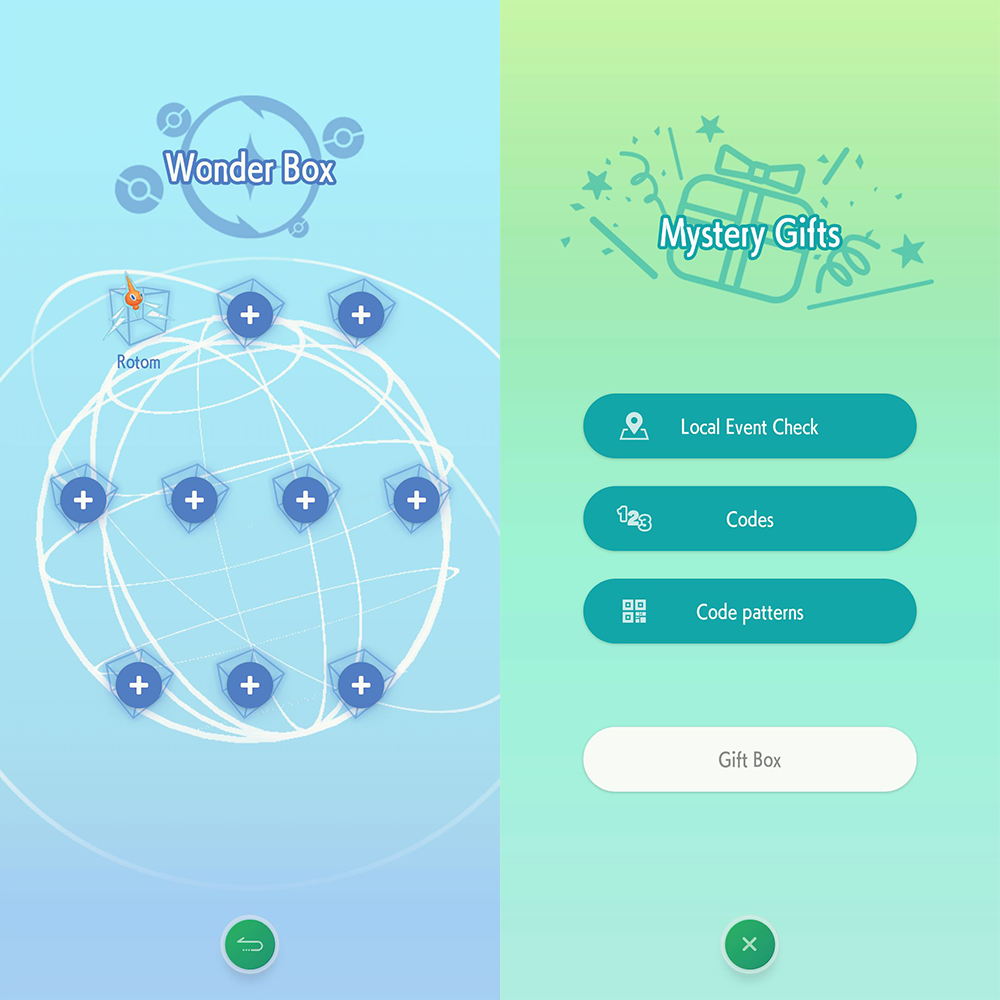 First, you'll be able to trade Pokemon with other players using Pokemon Home, and there will be multiple ways to go about this:
Wonder Box – Deposit Pokemon into the Wonder box for them to be automatically traded with other users around the world, even when you're not actively using Pokemon Home. Free members can have up to three Pokemon in their Wonder Box at once, while premium users can have up to 10 critters in their Wonder Box at a single time.
Global Trade System – Tell the service which Pokemon you want to trade and which Pokemon you want to receive in exchange. If Pokemon Home can find another trainer with a trade that matches your desired criteria, it will match you with that player to perform the trade.
Room Trade – Create or join rooms where you can trade Pokemon with up to 19 other people (a room can hold up to 20 people at once). Free members can join rooms, but only premium members can create them.
Friend Trade – You can become friends with other users in Pokemon Home, and then trade Pokemon with "nearby" friends directly.
Pokemon Home will also offer a few other features. You can check out the full list here, but here are some highlights:
Mystery Gifts – You'll be able to receive Mystery Gifts within the mobile version of Pokemon Home.
Judging – Premium members will have access to a "Judge" feature, which will tell them how strong a Pokemon is.
Points System – When you deposit Pokemon into Home, you'll earn "Pokemon Home Points," which can be exchanged for Battle Points (BP) that can be used in games like Sword and Shield.
Pokemon Home will offer access to different features, depending on whether you're using the service on Switch or a mobile device. Check out the chart below to see the differences.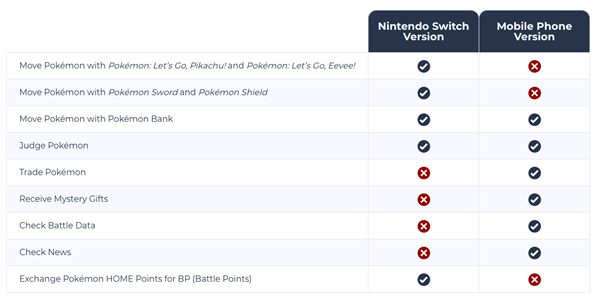 Finally, if you want to see a breakdown of the differences between free and premium tiers, check out the chart below.