A new Detective Pikachu game is in development for Switch.
During a recent press conference in Tokyo, The Pokemon Company revealed a few exciting projects coming soon for Pokemon fans around the world. From a new Switch game to a sleep tracking device, here are the major highlights from this event.
Pokemon Home
Pokemon Home is an upcoming app for Switch, as well as iOS and Android devices. The cloud-based service will allow trainers to move their Pokemon from different platforms into a single location for safe storage. If this sounds familiar, Pokemon Home will be similar to Pokemon Bank on 3DS, but it will connect to additional platforms and games — including the upcoming Pokemon Sword and Shield Switch games — while Pokemon Bank only works with older handheld titles, such as Pokemon Sun and Moon.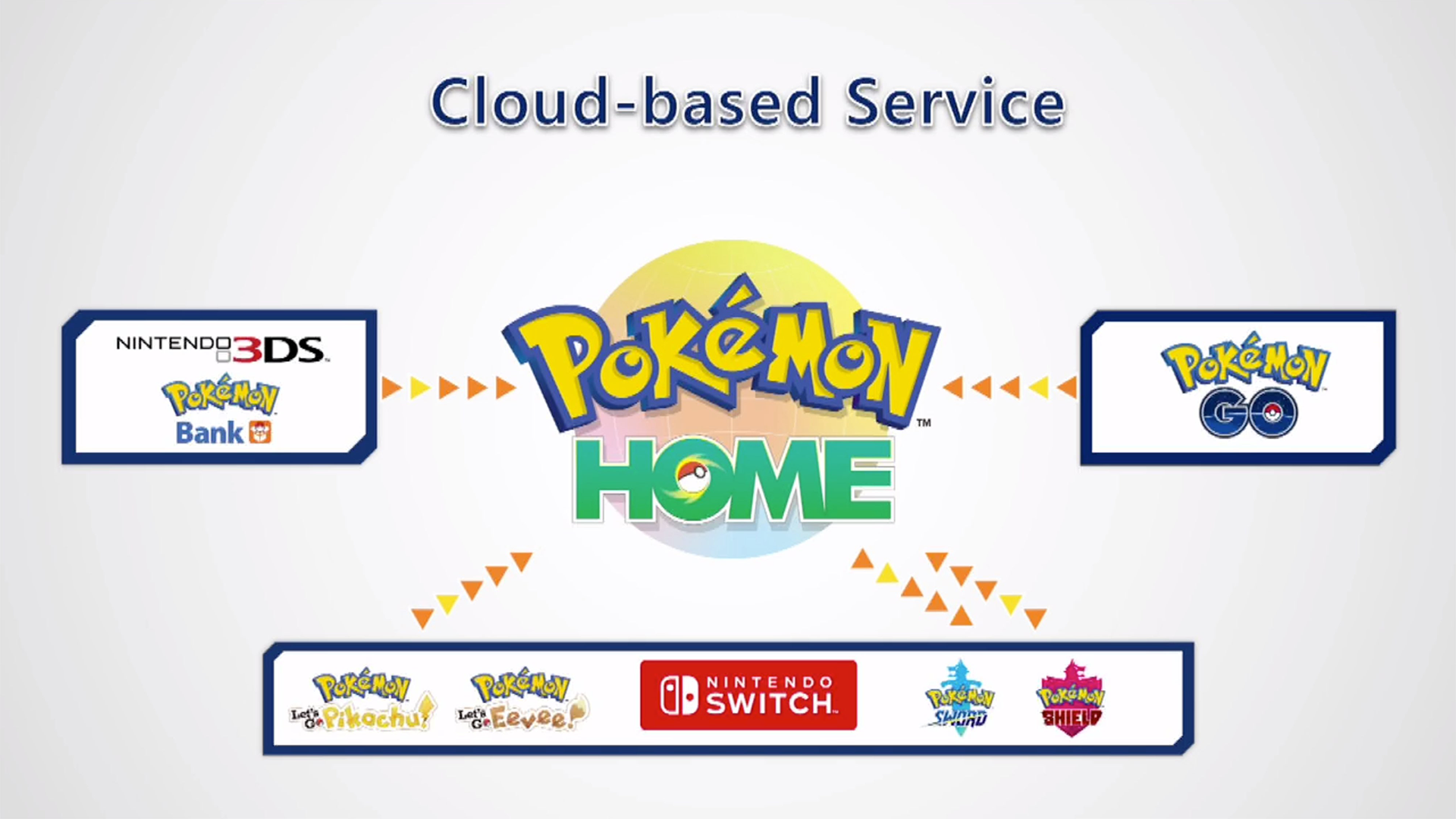 The Pokemon Company shared a diagram that shows off how Pokemon Home will work. From the arrows on the diagram, it looks like players will be able to bring creatures into Pokemon Home from Pokemon Bank, Pokemon: Let's Go, Pikachu and Eevee, Pokemon Go, and Pokemon Sword and Shield. However, it appears players will only be able to transfer Pokemon back out from Home into Pokemon Sword and Shield. We've reached out to The Pokemon Company for confirmation on this setup, and we'll update this space if we hear back.
Pokemon Home is expected to launch on Switch, iOS, and Android in early 2020.
Pokemon Sleep
This upcoming mobile app will focus on a player's sleep habits. The app will work alongside a new device called the Pokemon Go Plus+ to track the time a player spends sleeping, and the time they wake up, and use that data to affect their gameplay. The Pokemon Go Plus+ will also function just like a normal Pokemon Go Plus, meaning players can use the device to play Pokemon Go during the day, and then use it to play Pokemon Sleep at night.
Pokemon Sleep will be released in 2020. Unfortunately, additional details are still under wraps, but keep checking back with SuperParent for more.
To go along with the reveal of Pokemon Sleep, sleeping Snorlax are now appearing for a limited time in Pokemon Go.
Detective Pikachu on Switch
Following the success of Pokemon Detective Pikachu in theaters, trainers can look forward to another Detective Pikachu game, this time on Switch. The original Detective Pikachu (which was released on 3DS in 2018 in North America) ended on a cliffhanger, so this Switch sequel will give players a conclusion to the story. During the press conference, Tsunekazu Ishihara, president and CEO of The Pokemon Company, confirmed this conclusion will be a "different take on the ending" when compared to the film's ending.
There's no release date for the new Detective Pikachu game just yet.
Pokemon Masters
Finally, Pokemon Masters is an upcoming Pokemon battle game for mobile that will feature the Pokemon Trainers that have been introduced in the main series of Pokemon role-playing games, along with their partner Pokemon. Check out the video above to see a quick look at the title's gameplay. More information about Pokemon Masters will be revealed in June, with the full game being released sometime this year.
Are you excited about these new Pokemon projects? Let us know in the comments, or tweet us @superparenthq.