Funko showed off new Pokemon figures at the 2020 New York Toy Fair.
Earlier this month, Funko revealed four new Pokemon Pop figures that are coming out this March: Vulpix, Mewtwo, Mr. Mime, and Pichu.
Now, at the 2020 New York Toy Fair, the collectible company revealed even more Pops based on four different pocket monsters.
Later this year, you'll be able to pick up Growlithe, Cubone, and Rattata Funko Pops, as well as a new version of Pikachu that looks pretty angry. Two other Pikachu Pops have been released previously, but they both looked much happier.
In addition to these regular figures, Funko revealed a special 10" Mewtwo Pop that will be available exclusively at Target.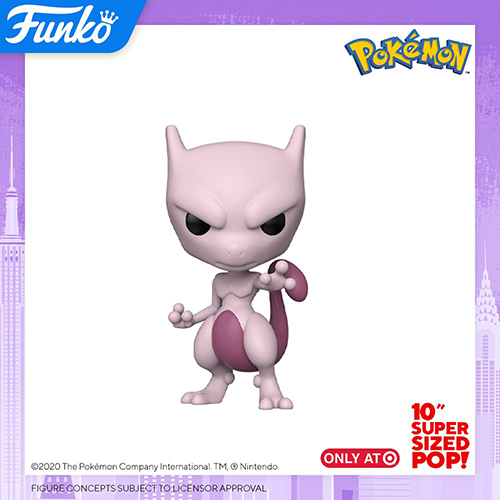 The Growlithe, Cubone, and Rattata Funko Pops will hit store shelves this May. An exact release date for the large Mewtwo Pop wasn't revealed. You can pre-order the Growlithe, Cubone, and Rattata Pops now at stores like Amazon and Walmart.
If you want to see more of what Funko showed off at New York Toy Fair, check out its lineup of new Pops and Paka Paka figures, these new toys called Snapsies, and some new tabletop games from Funko Games.
Are you excited to add these Pokemon Funko Pops to your collection? Let us know in the comments or tweet us at @superparenthq.

Brandy Berthelson has been writing about video games and technology since 2006, with her work appearing on sites including AOL Games, Digital Spy, and Adweek. When she's not gaming, Brandy enjoys crafting, baking, and traveling with her husband.