You can't change your mind later on.
Trainers, it's almost time for the Pokemon Go Tour: Kanto event in Pokemon Go!
The Pokemon Go Tour: Kanto event will take place on February 20, and it will give ticket holders the chance to experience one of two versions of the event: Red or Green.
Each player can choose the version of the event they want to experience, and there is no "right" or "wrong" selection here. (If you're having trouble choosing between Red or Green, check out our look at some of the factors you may want to consider.)
When you're ready to make your decision, here's how to choose the Red or Green Ticket for the Pokemon Go Tour: Kanto event!
Before we begin, keep in mind that you'll need to purchase a Pokemon Go Tour: Kanto ticket before you can make the choice between Red and Green. Check out our guide to see how to buy one of these tickets.
Once you've purchased a ticket, tap on the Poke Ball at the bottom of the screen.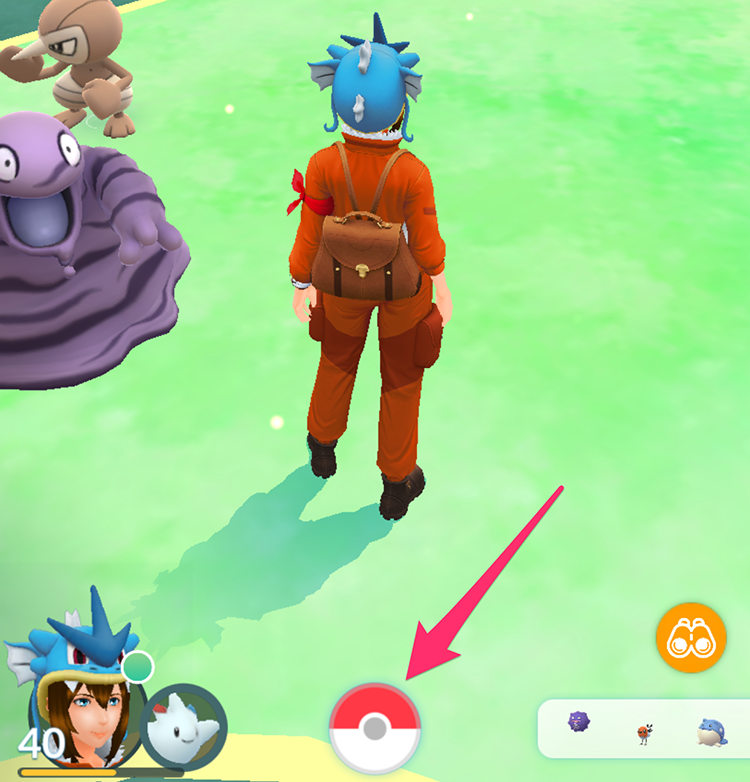 Now tap "Items."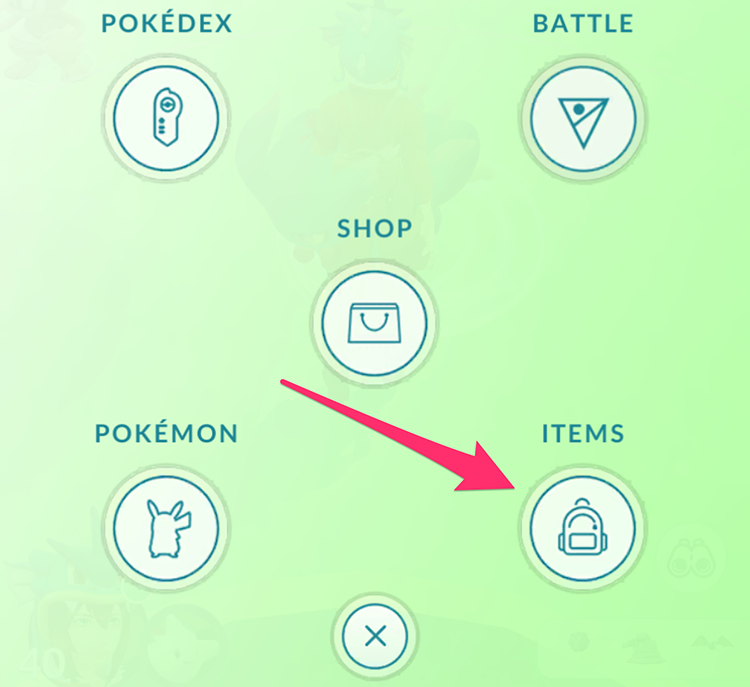 Scroll down until you see the dark blue "Ticket" item, and then tap it.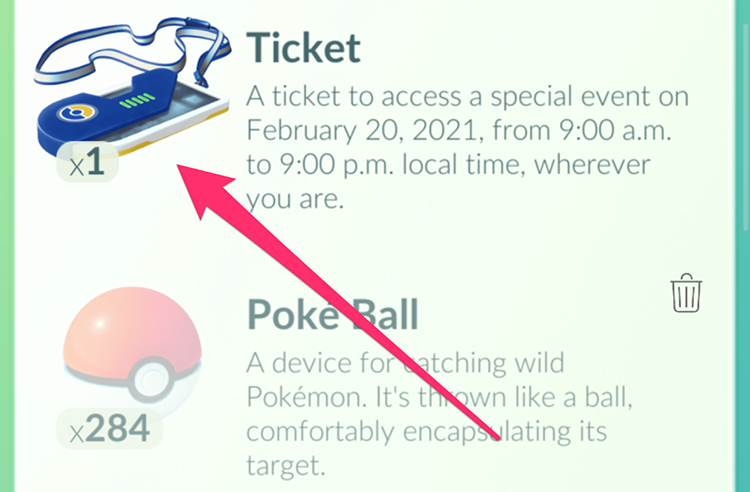 Scroll down again and tap either "Choose Red" or "Choose Green," depending on your choice.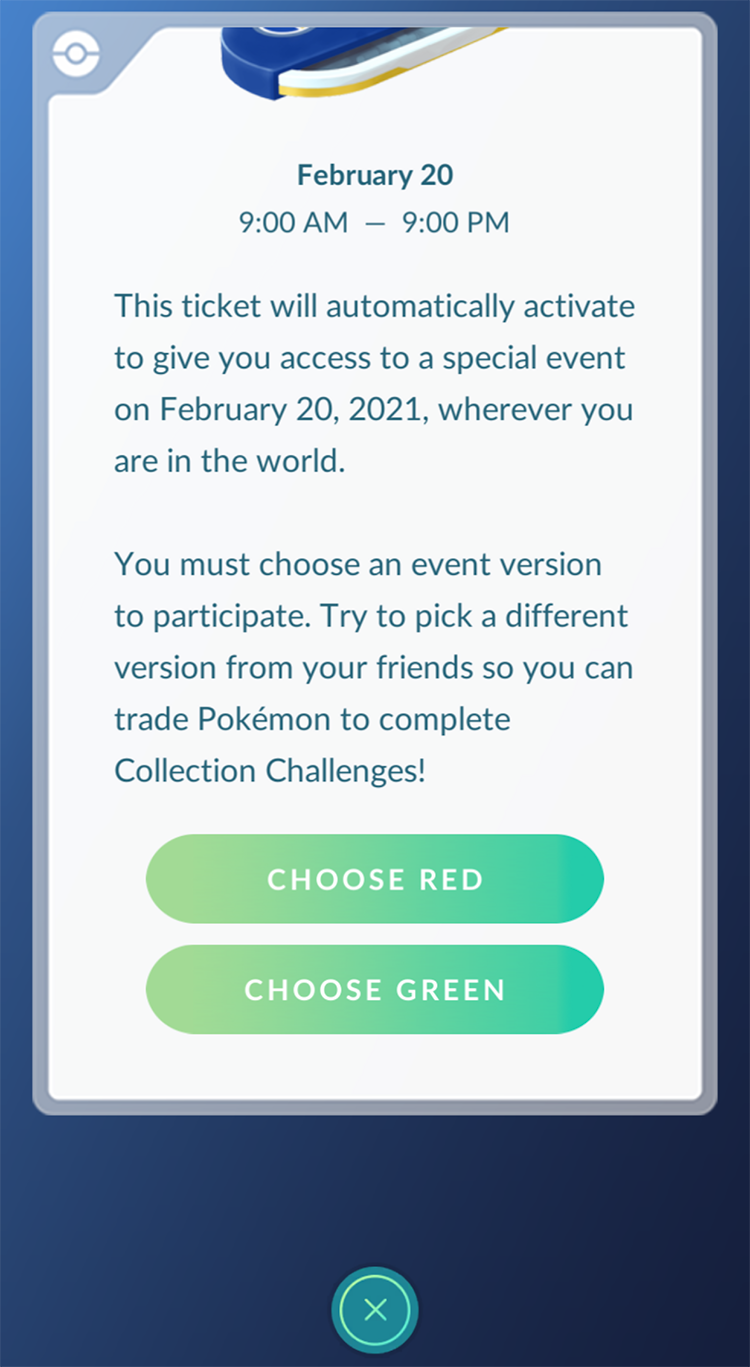 Another window will pop up asking you to confirm your selection. Tap "Yes" on this window to confirm your choice. Remember, you can't change your selection once you choose Red or Green, so take a moment to make sure you're positive about your choice.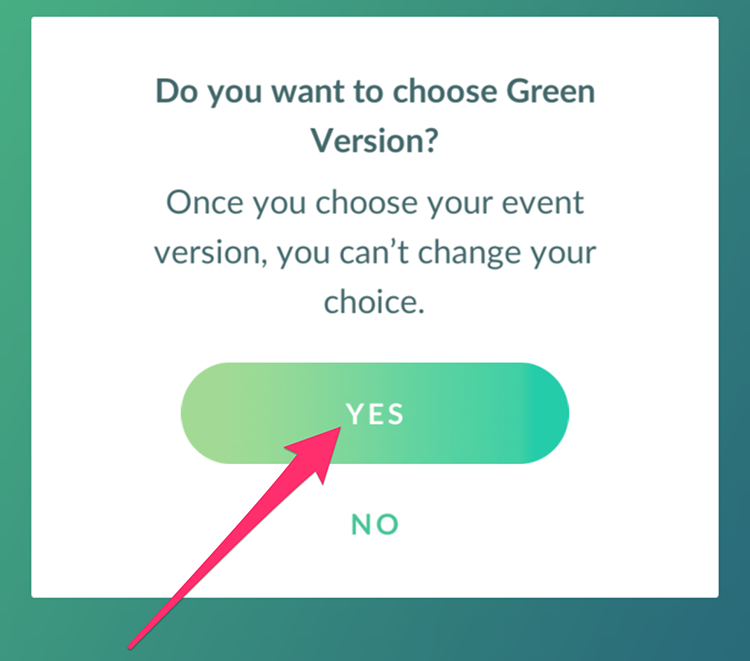 Once you've chosen Red or Green, the ticket won't change appearance in your inventory. However, you will receive an in-game Medal for your account.
And that's all there is to it! You're now ready for the Pokemon Go Tour: Kanto event on February 20! To see everything that's going on during this major event, check out our previous coverage.
Are you excited about the Pokemon Go Tour: Kanto event? Let us know on Twitter at @superparenthq.
Disclosure: Niantic gave SuperParent tickets for the Pokemon Go Tour: Kanto event for coverage purposes.