Here's another chance to stock up on in-game items.
Trainers, the "Starter Box" is once again available in Pokemon Go.
This Starter Box is a premium item bundle that can be purchased for $2.99. It contains three Premium Battle Passes, three Super Incubators, 30 Poke Balls, and three Lucky Eggs.
If you were to purchase these items separately, they would cost more than 1,200 PokeCoins, or the equivalent of more than $12, so the $3 price tag is certainly a discount.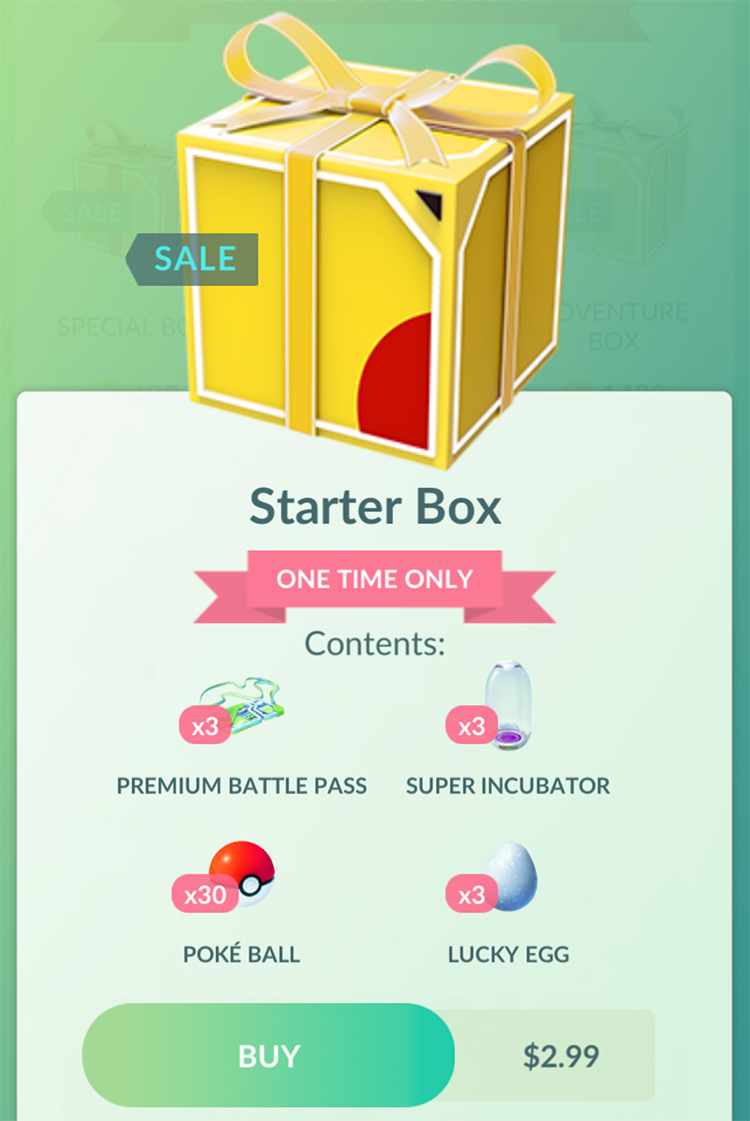 This isn't the first time this box has been available to purchase. For instance, it was reportedly available back in February of 2020, according to the Silph Road subreddit.
The Starter Box is labeled "One Time Only," which means trainers will only be able to purchase this bundle once. That also means that if you purchased the Starter Box in the past, you likely won't see it in your game right now (we've confirmed that not everyone has the box as of this writing.)
While the Starter Box doesn't have a listed expiration date, history tells us it won't be available to purchase forever. If you're interested in buying this bundle, we suggest doing it sooner, rather than later, before it disappears from the store once again.
Have you picked up this Starter Box in Pokemon Go? Let us know on Twitter at @superparenthq.