Players will need to use a special Lure Module to encounter two Pokemon.
The Sustainability Week 2022 event has kicked off in Pokemon Go!
This event will run from April 20, 2022 at 10 a.m. local time to April 25, 2022 at 8 p.m. local time. You can learn more about this event in our previous coverage.
As part of the Sustainability Week 2022 event, players can complete a Sustainability Week Collection Challenge that asks them to catch six Pokemon:
Cherubi
Grimer
Weepinbell
Gloom
Trubbish
Grotle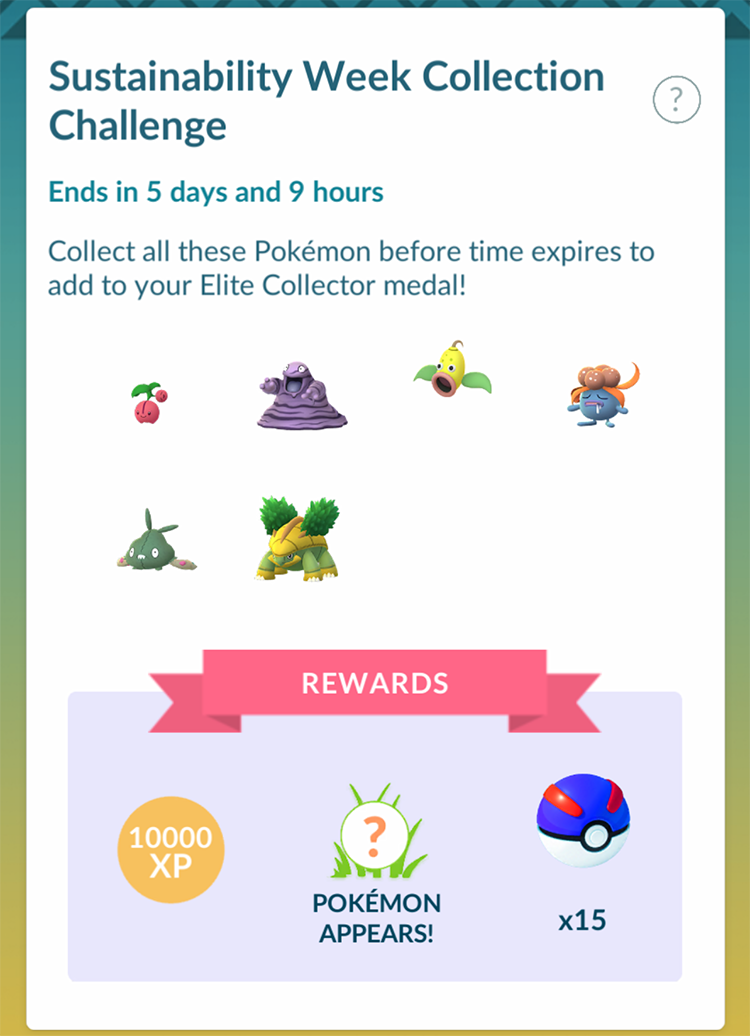 Cherubi, Grimer, Trubbish, and Grotle will have the chance to appear in the wild during this event.
In order to collect Weepinbell and Gloom, players will need to activate a Mossy Lure Module on a PokeStop, or find a PokeStop with a Mossy Lure Module that has been activated by another player. The Pokemon Go website said the only way players will be able to find Weepinbell and Gloom during this event will be through the use of a Mossy Lure Module.
If players complete this Sustainability Week Collection Challenge before time runs out, they'll receive 10,000 experience points, 15 Great Balls, and an encounter with Meganium.
To learn more about Pokemon Go, or to read the rest of our guides for the game, check out our previous coverage.
Are you excited about this Sustainability Week 2022 event in Pokemon Go? Let us know on Twitter at @superparenthq.

Brandy Berthelson has been writing about video games and technology since 2006, with her work appearing on sites including AOL Games, Digital Spy, and Adweek. When she's not gaming, Brandy enjoys crafting, baking, and traveling with her husband.