Earn rewards for encouraging people to play Pokemon Go.
Earlier this year, Niantic, the developer of Pokemon Go, announced a referral program was coming to the free-to-play mobile game.
The referral program was first tested with players in Australia, and now, it's live for all players around the world.
The Pokemon Go referral program allows active Pokemon Go players to earn in-game rewards for encouraging people to play Pokemon Go for the first time, and for encouraging old players to return to the game. Here's how this works.
After someone enters a referral code they've received in Pokemon Go, they will begin to earn in-game rewards as they reach certain milestones. The player who originally referred them will also earn rewards when this happens.
In order to earn rewards, players will first need to share their referral code with another person. You can find your referral code by going to the Friends screen in Pokemon Go, and then tapping "Invite" at the top of the screen.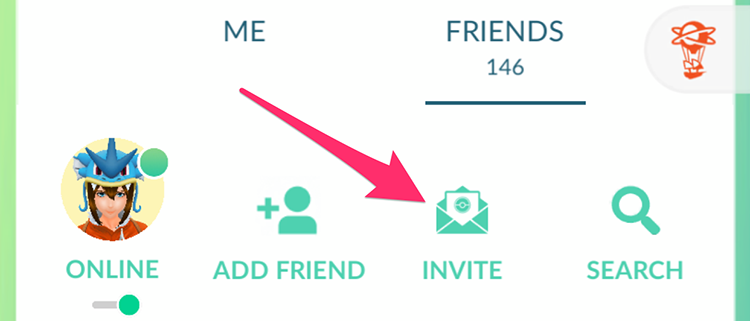 When someone signs up or returns to Pokemon Go using your referral code, they can enter your code during the signup process or on the Friends screen later on for you to earn credit for referring them. Codes can only be used by new Pokemon Go players and players who haven't played Pokemon Go in at least 90 days.
From there, the person you referred will earn in-game rewards as they complete certain actions, such as defeating a Team Go Rocket Leader, turning in 25 Field Research tasks, and so on. When they reach these milestones, you will also receive rewards.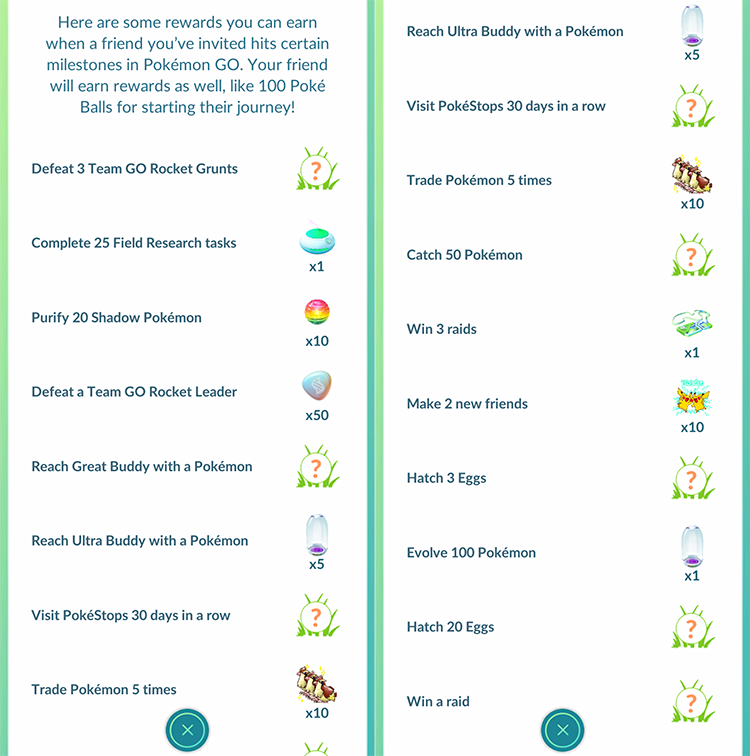 You can check out a list of some of the tasks and rewards available through this referral program on the game's Invite screen. For instance, you'll earn 10 Rare Candies if a player you referred purifies 20 Shadow Pokemon.
What do you think about this referral program in Pokemon Go? Let us know on Twitter at @superparenthq.