Everything you need to know.
Trainers, Part 2 of the 2021 Halloween Mischief event has kicked off in Pokemon Go! Part 2 of this event is called "Ghoulish Pals," and it will run from October 22 at 10 a.m. local time until October 31 at 8 p.m. local time. To see everything that's going on during the Ghoulish Pals portion of the Halloween Mischief event, check out our previous coverage.
During Part 2 of the Halloween Mischief event, players can complete a Collection Challenge that asks them to capture Pumpkaboo in different sizes.
Pumpkaboo come in four possible sizes: Small, Average, Large, and Super. These Pokemon will appear smaller or larger in the game, depending on their size.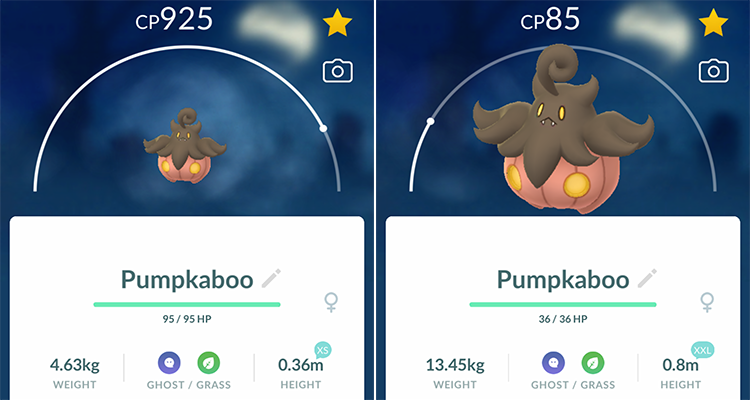 During the Halloween Mischief event, all four sizes of Pumpkaboo will appear in the wild, though two of the sizes will be rarer than others. To be specific, "Small" Pumpkaboo and "Average" Pumpkaboo will appear more frequently in the wild, while "Large" and "Super" Pumpkaboo will appear less frequently.
You can keep track of the different sizes of Pumpkaboo you've captured on the game's Collection Challenge screen (it's on the "Today" screen).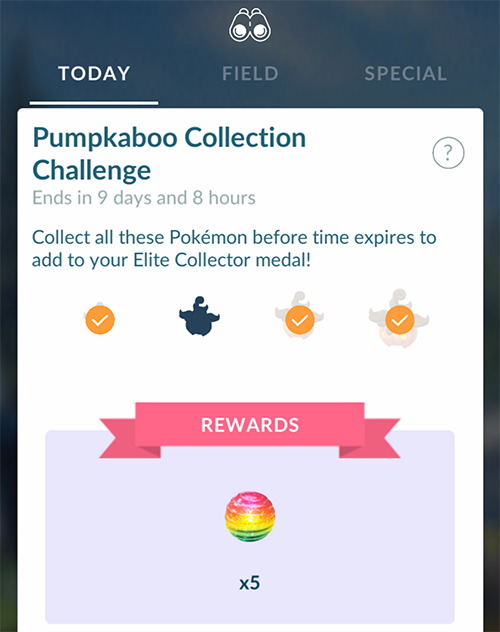 Once you capture at least one Pumpkaboo of all four sizes, you'll complete the Collection Challenge and will receive 5 Rare Candy as a reward. You'll also earn a point toward your "Elite Collector" medal, which tracks how many Collection Challenges you've completed in total.
This Collection Challenge will only be available to complete during the Halloween Mischief event
Have you captured all four sizes of Pumpkaboo in Pokemon Go? Let us know on Twitter at @superparenthq.