Ticket holders will receive access to exclusive research tasks.
Trainers, October's Pokemon Go Community Day event will take place on October 17 from 11 a.m. to 5 p.m. local time.
During that time, Charmander will appear more often than normal in the wild, and you'll receive three times the normal amount of Stardust when capturing Pokemon. (To see everything that's going on during October's Community Day event, check out our previous coverage.)
As part of October's Community Day festivities, players have the option to purchase a premium ticket that will give them access to an exclusive Special Research storyline called "A Tale of Tails." You aren't required to purchase this ticket to participate in Pokemon Go Community Day.
While we don't know all of the rewards that will be given away as part of this Special Research, in a news post, Niantic, the game's developer, said the rewards "will include Charizard Mega Energy."
Here's how to purchase a ticket for the Special Research story A Tale of Tails!
First, tap the Poke Ball on the game's main map.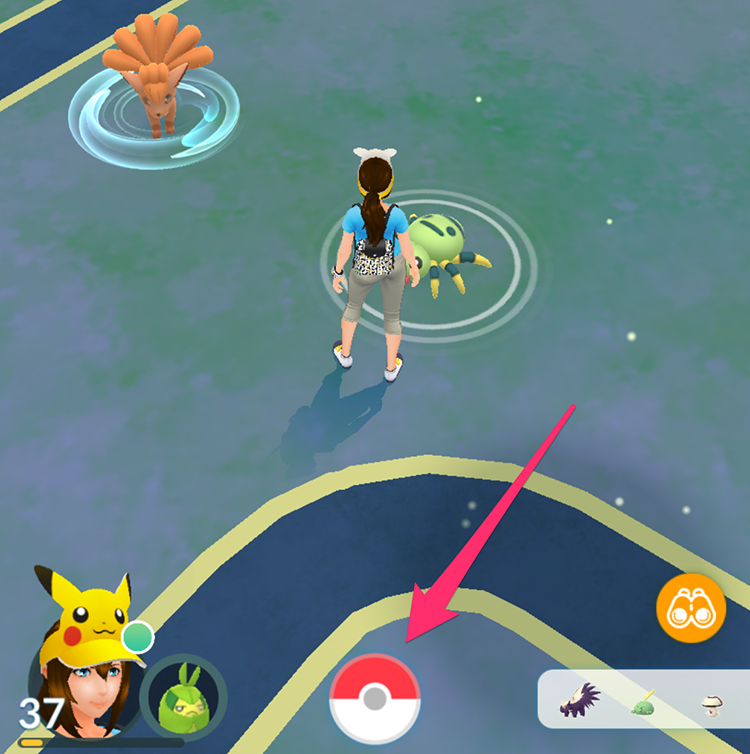 Now tap "Shop."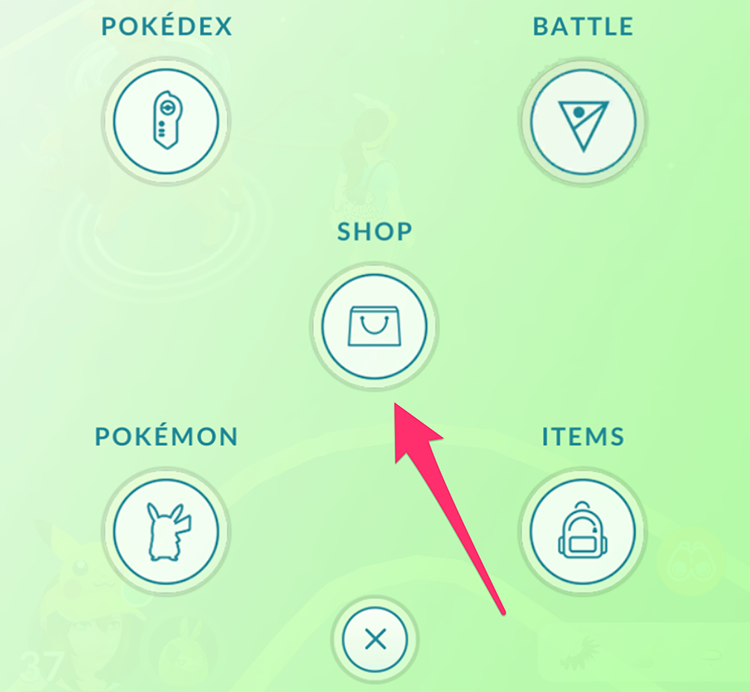 Scroll down to the "Global Events" section, and tap the "A Tale of Tails" ticket.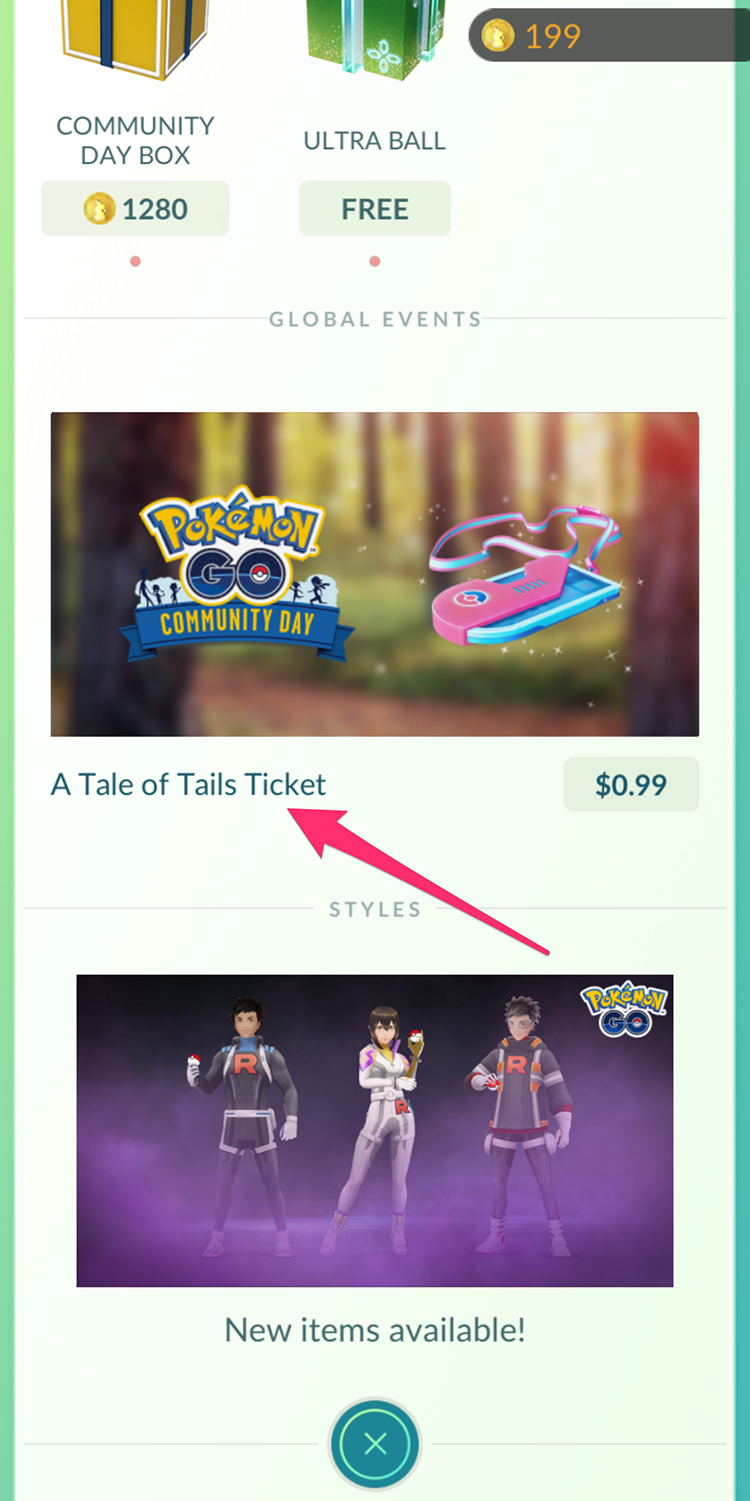 Finally, tap the "Buy" button to finish the purchase on your device.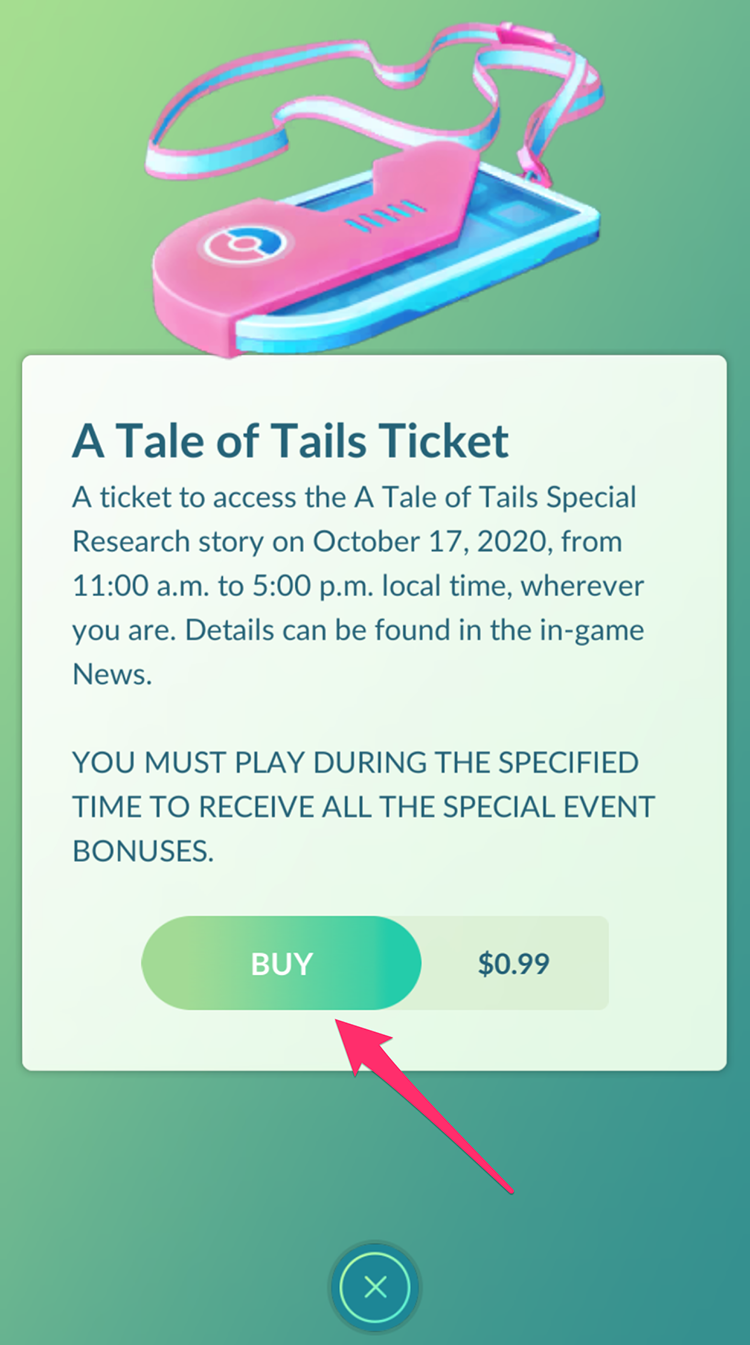 Keep in mind, if you want to purchase one of these tickets, it must be purchased with real money — you can't purchase it with PokeCoins. In addition, once you purchase the ticket, you have to login to Pokemon Go at some point between 11 a.m. and 5 p.m. local time on October 17 to actually receive the Special Research storyline on your account.
Have fun!
To learn more about Pokemon Go, or to view the rest of our guides for the game, check out our previous coverage.