Everything you need to know!
Pokemon Go's 2021 Spring event is happening from now until 8 p.m. local time on April 8. During this event, players can complete the Spring into Spring 2021 Collection Challenge to receive experience points, a Lucky Egg, and Lopunny Mega Energy.
This Collection Challenge asks players to collect 10 different Pokemon before the event ends. Many of these Pokemon can be captured in the wild, but a few are unique and must be collected in different ways. For instance, you can only encounter Azumarill in Raids or through a specific Field Research task (check out our guide for more information).
Diggersby is another one of the unique Pokemon in this Collection Challenge.
If you check the Collection Challenge menu in Pokemon Go, you'll see a symbol next to Diggersby that tells you how to collect it. This symbol indicates you'll need to evolve Bunnelby into Diggersby to check Diggersby off of your collection list.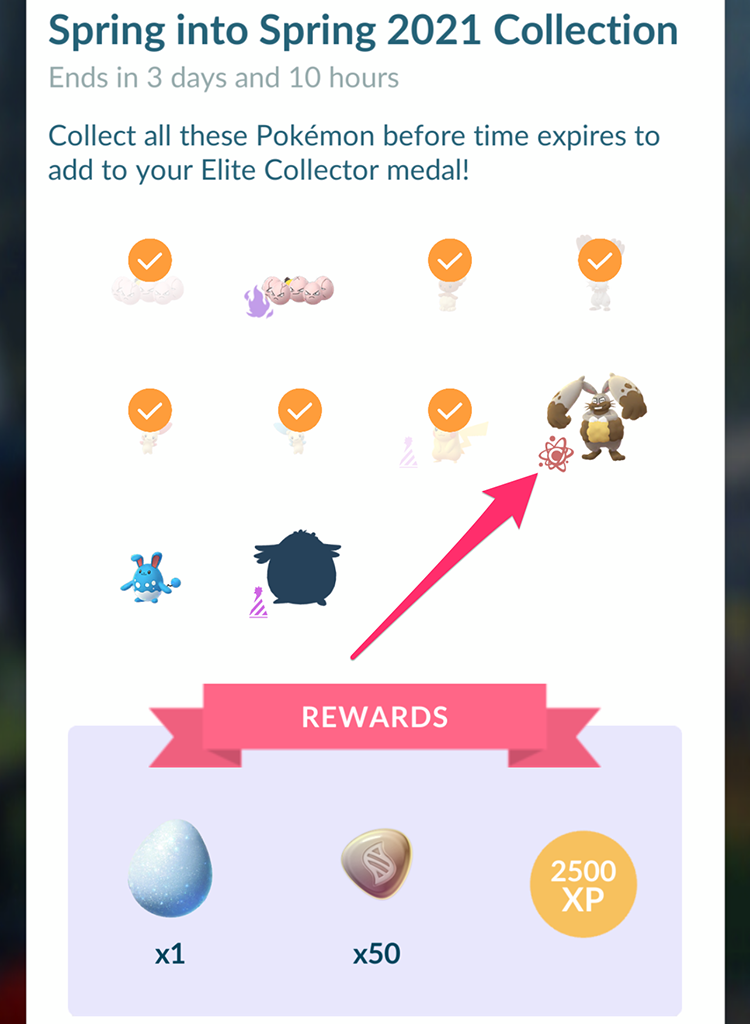 Bunnelby can be evolved into Diggersby using 50 Bunnelby Candy. Since Bunnelby is appearing in the wild more frequently than normal during this Spring event, you shouldn't have any trouble collecting the 50 Bunnelby Candy you need to evolve it (if you don't already have enough).
To learn more about Pokemon Go or to view the rest of our guides for the game, check out our previous coverage.

Brandy Berthelson has been writing about video games and technology since 2006, with her work appearing on sites including AOL Games, Digital Spy, and Adweek. When she's not gaming, Brandy enjoys crafting, baking, and traveling with her husband.