Community Day is one day away!
Trainers, January's Pokemon Go Community Day event will take place on January 16, 2021!
During this one-day event, Machop will appear more frequently than normal in the wild, among many other bonuses. (To see everything that's happening during Community Day, check out our previous coverage.)
As part of this month's Community Day festivities, players have the option to spend $0.99 on a ticket that will allow them to access a Special Research storyline called "Straight to the Top, Machop."
This ticket is now available in the in-game store. Here's how to get one!
Before we begin, keep in mind that if you purchased a Pokemon Go Tour: Kanto ticket before January 13 at 11:59 p.m. PT, you'll receive access to the "Straight to the Top, Machop" Special Research at no additional cost. However, you won't see a ticket for this Special Research in your inventory.
Open Pokemon Go and tap the Poke Ball at the bottom of the screen.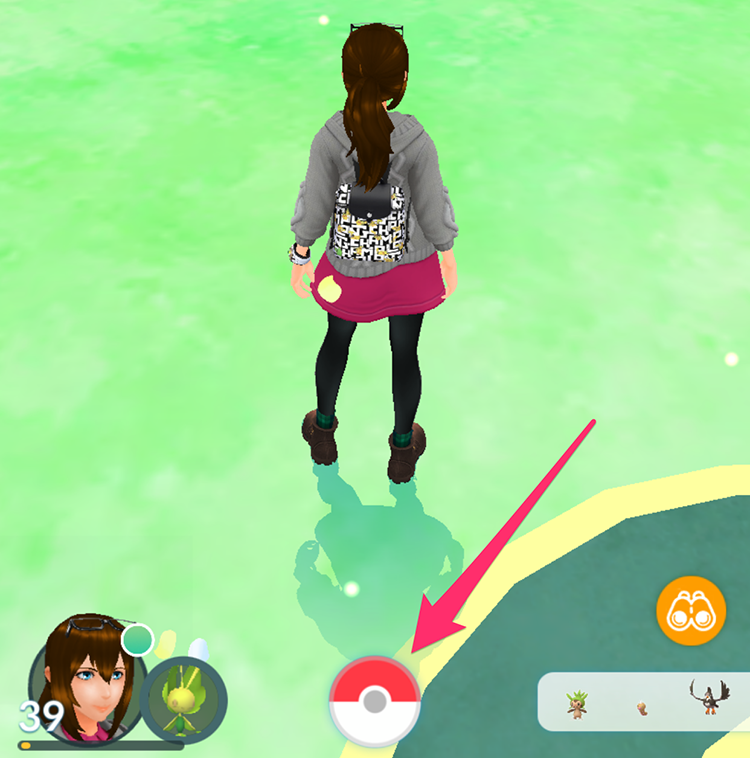 Tap "Shop."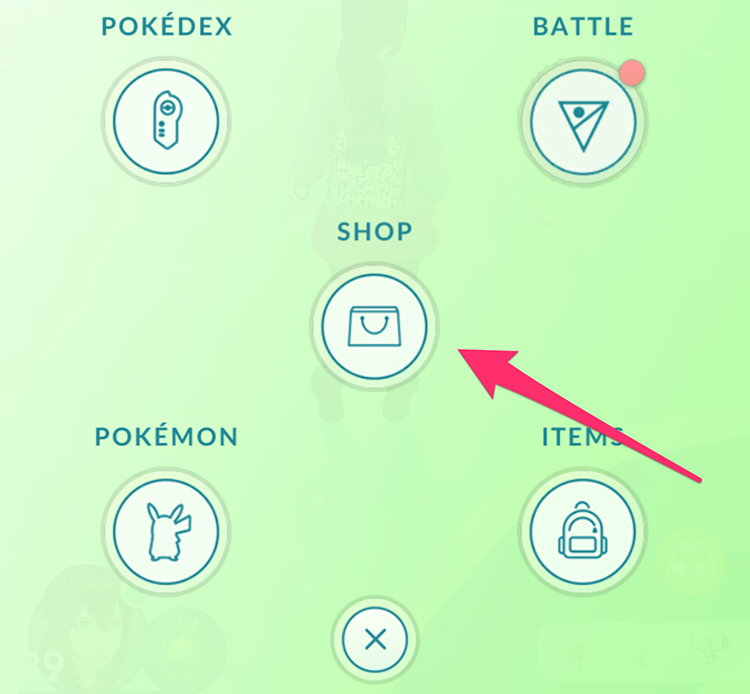 Now tap the "Straight to the Top, Machop" ticket under the "Global Events" section.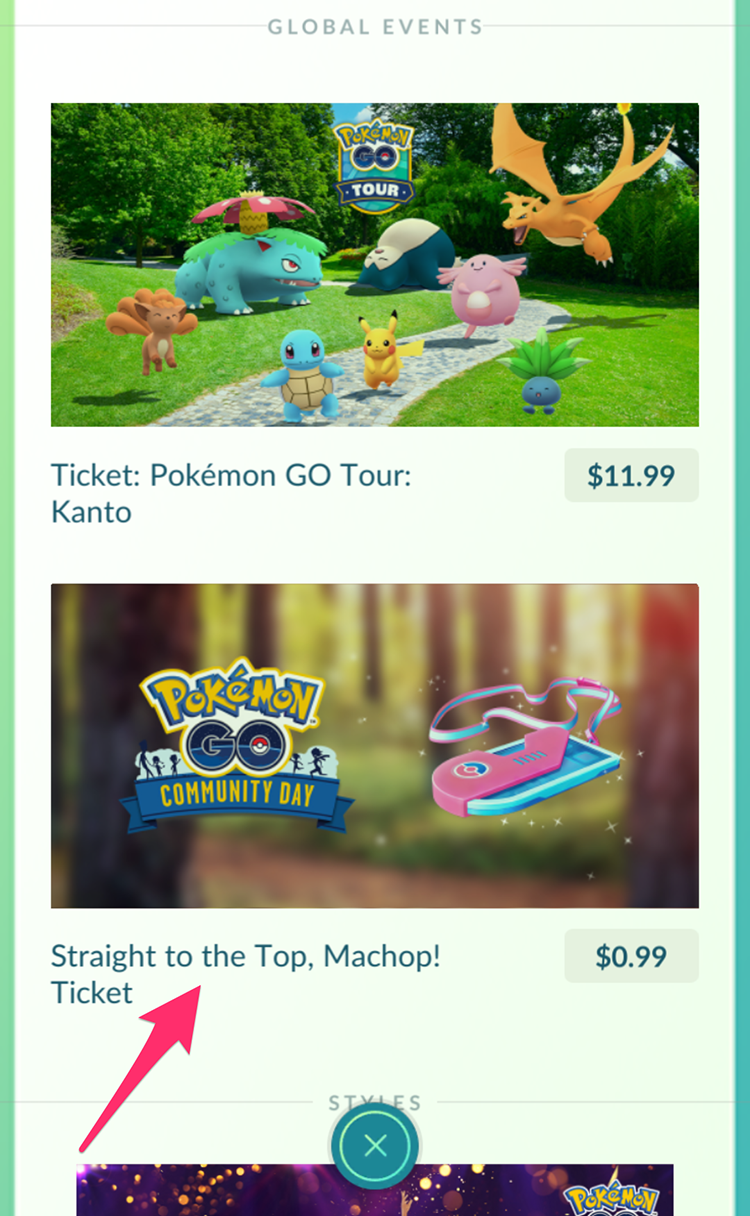 Finally, tap the "Buy" button to finish the purchase on your device.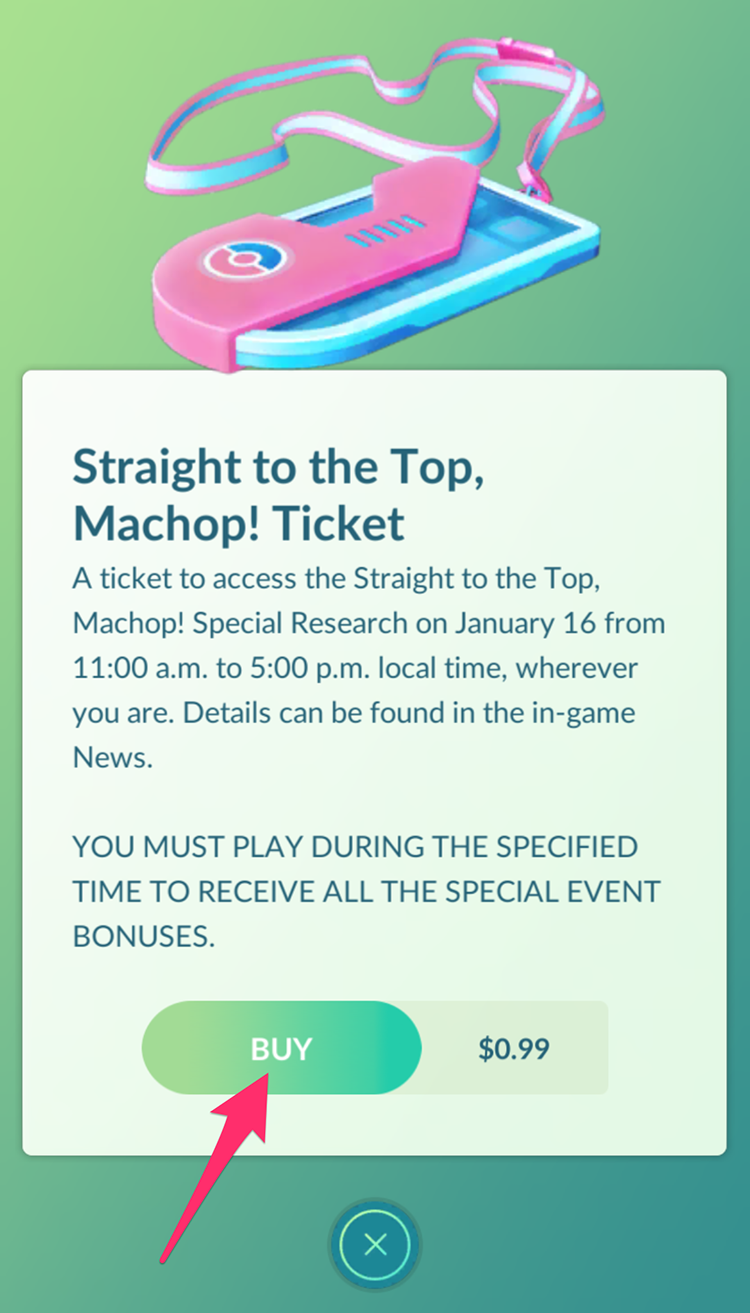 Keep in mind, if you decide to purchase a ticket for this Special Research, you must buy the ticket with real money. That is, you can't buy the ticket with PokeCoins.