This is an optional part of the Magmar Community Day experience.
Trainers, the next Pokemon Go Community Day event will take place on November 21 from 11 a.m. to 5 p.m. local time.
This event will feature Magmar, a Fire-type Pokemon from the first Generation of the Pokemon universe.
As with other recent Community Day events, Magmar Community Day will feature two optional ways to spend real money. For one, you can purchase a Community Day Box in the in-game store that will contain a variety of goodies, and you can also spend $0.99 on a ticket that will allow you to unlock a Special Research storyline called "No Match for Magmar" on November 21.
Here's how to get a "No Match for Magmar" ticket! (Keep in mind, you don't have to purchase this ticket to participate in the Community Day festivities. It's just available for players who want extra content.)
Open Pokemon Go and tap the Poke Ball at the bottom of the screen.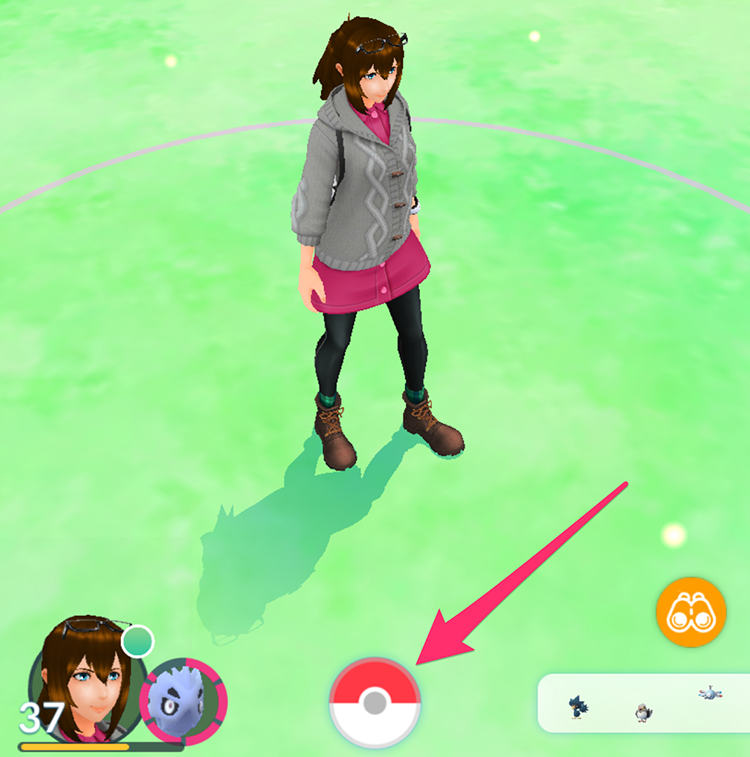 Tap "Shop."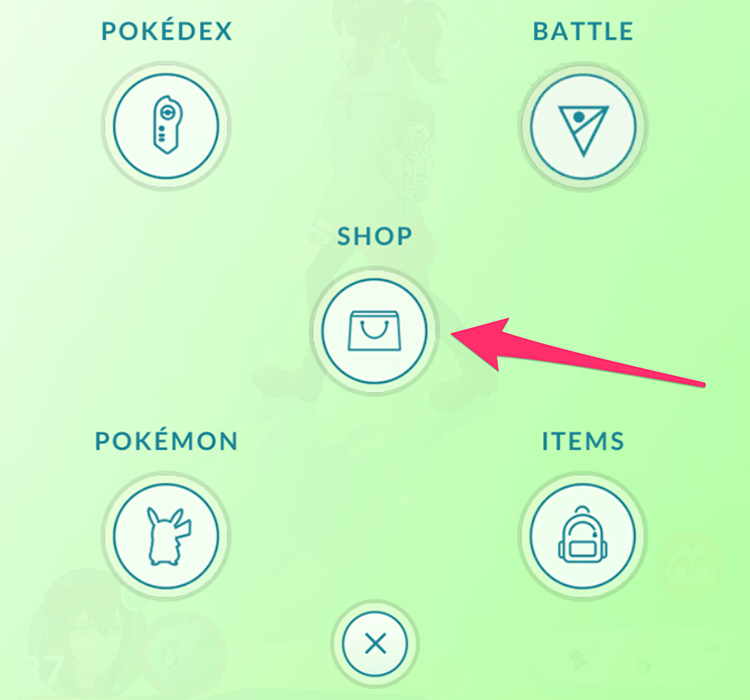 Tap the "No Match for Magmar" ticket in the "Global Events" section.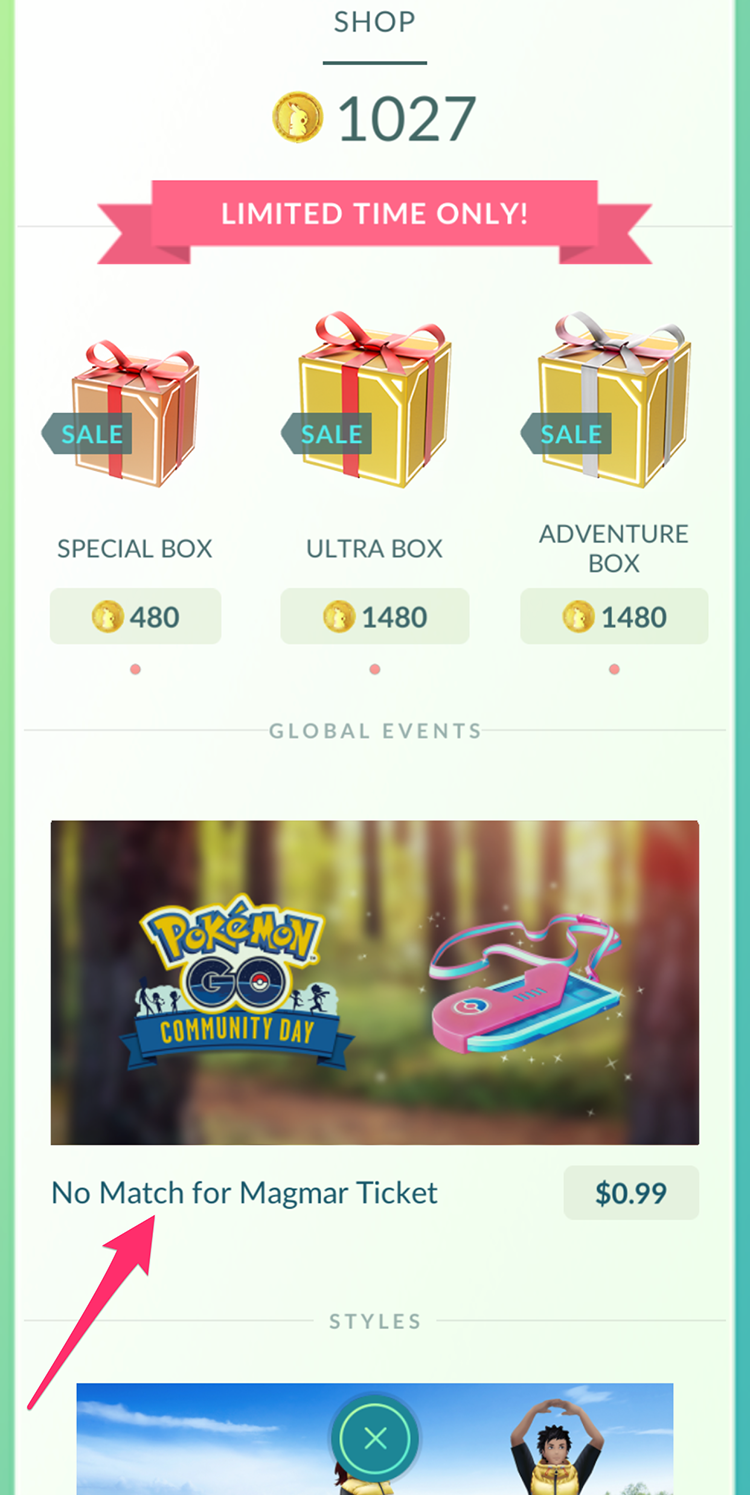 Now, tap the "Buy" button and finish the purchase on your device.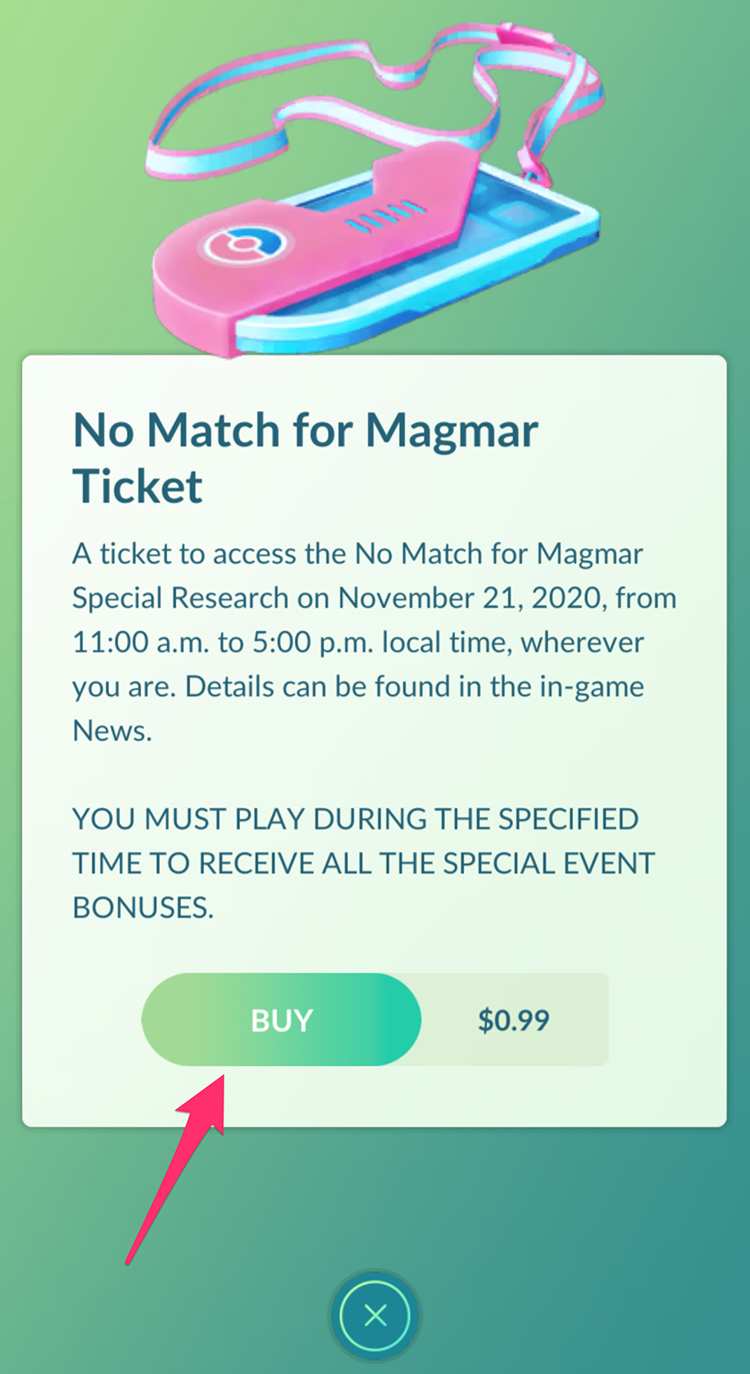 Remember, these tickets can only be purchased with real money — they can't be purchased with PokeCoins. In addition, keep in mind that once you purchase a ticket, you'll need to login to Pokemon Go at some point between 11 a.m. and 5 p.m. local time on November 21 to actually receive your Special Research.
To learn more about Pokemon Go, or to view the rest of our guides for the game, check out our previous coverage.