Our guide will show you how this is done!
While most Pokemon in Pokemon Go can be evolved using only the required number of Pokemon Candy, the game also features a number of unique Pokemon that can only be evolved after completing a specific task or under special circumstances. For instance, Spritzee can only be evolved into Aromatisse after you use an Incense while Spritzee is your Buddy Pokemon.
Ursaring is another one of these unique Pokemon, as it can only be evolved into Ursaluna under specific circumstances.
Players can only evolve Ursaring into Ursaluna when there's a full moon in Pokemon Go. If players try to evolve Ursaring when the moon isn't full, the "Evolve" button for the Pokemon won't be on the Pokemon's page.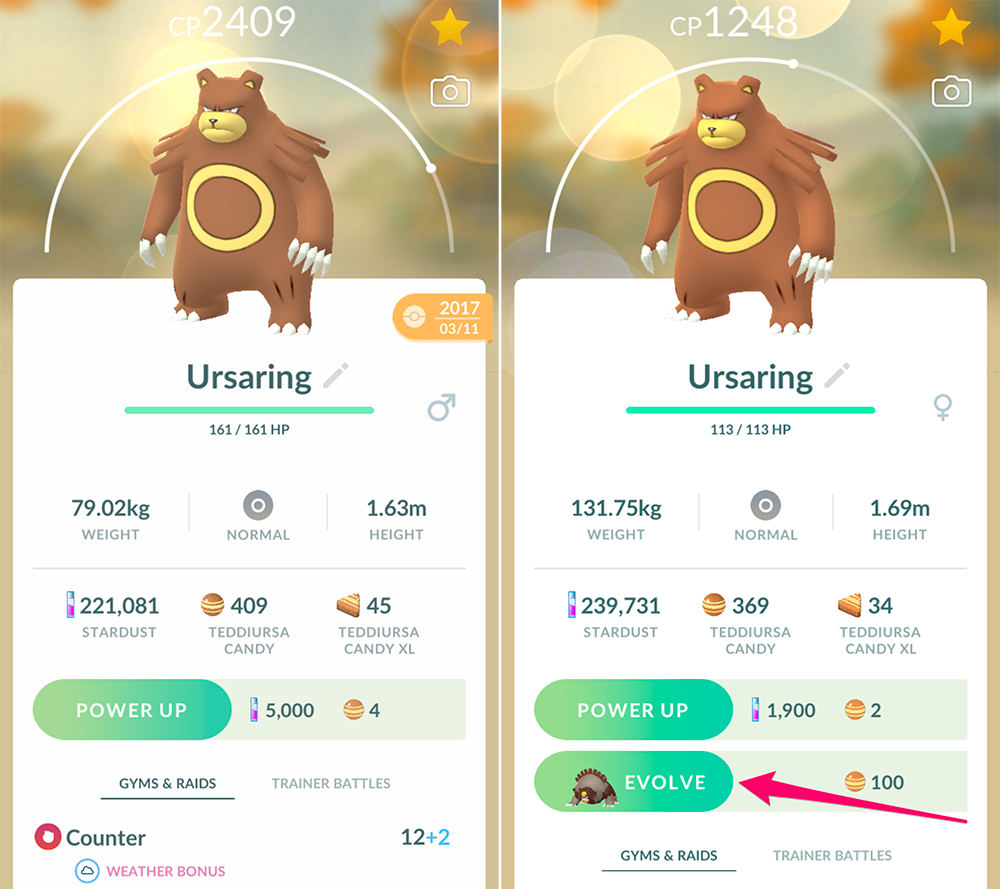 If the moon is full in Pokemon Go, players can evolve Ursaring into Ursaluna using 100 Teddiursa Candy.
While a full moon isn't always active in Pokemon Go, Niantic, the developer of Pokemon Go, can create a full moon in the game at any time. For instance, during the November 2022 Community Day event, which featured Teddiursa, the game had a full moon, and players were able to evolve Ursaring into Ursaluna for a limited time.
Keep checking back with SuperParent, as we'll let you know when / if Niantic adds another full moon to the game!
To learn more about Pokemon Go, or to view the rest of our guides for the game, check out our previous coverage.

Brandy Berthelson has been writing about video games and technology since 2006, with her work appearing on sites including AOL Games, Digital Spy, and Adweek. When she's not gaming, Brandy enjoys crafting, baking, and traveling with her husband.