Everything you need to know!
Magneton is a very unique Pokemon in Pokemon Go, since it can only be evolved under very particular circumstances. Here's what you need to know about evolving Magneton into Magnezone!
Magneton can only be evolved into Magnezone when you're within range of a PokeStop that has an active Magnetic Lure Module. Magnetic Lure Modules were added to Pokemon Go in 2019 along with Glacial and Mossy Lure Modules. When a PokeStop is boosted by a Magnetic Lure Module, Electric-, Steel-, and Rock-type Pokemon will be attracted to the PokeStop for a limited time.
While some of these special Lure Modules have been given away to players for free, you can purchase a Magnetic Lure Module at any time in the in-game Item Shop for 200 PokeCoins (around $2).
When you're ready to evolve Magneton into Magnezone, head to a nearby PokeStop and activate the Magnetic Lure Module. While you're still within range of the PokeStop, open up your Pokemon storage and tap the Magneton you want to evolve. You'll see the evolve button has appeared! You can then evolve Magneton into Magnezone using 100 Magnemite Candy.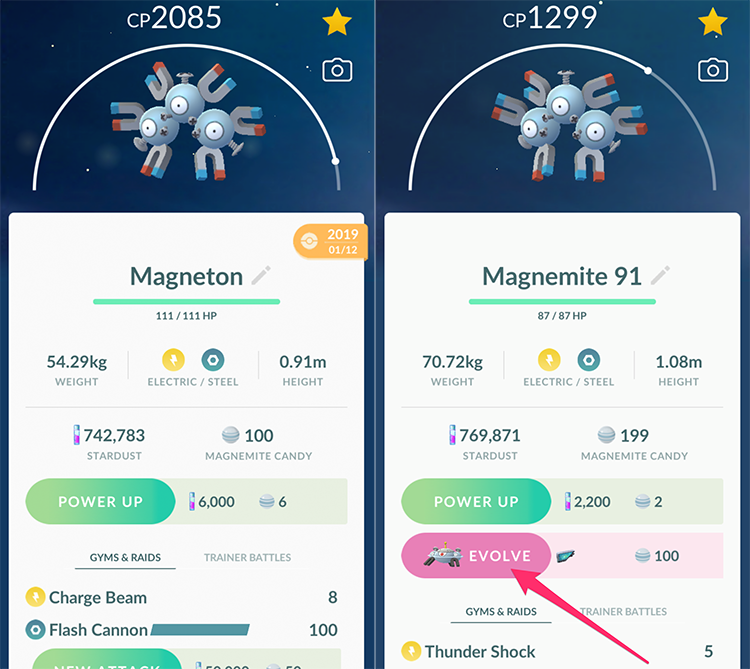 Here's something important to keep in mind: Anyone near a PokeStop with an active Magnetic Lure Module can take advantage of its effects. It's possible you may come across a PokeStop that someone else has already boosted with a Magnetic Lure Module, and if that's the case, you can easily evolve Magneton into Magnezone without using any of your own Lure Modules.
You'll know a PokeStop has an active Magnetic Lure Module if you see animated gray squares around the PokeStop (you can see this in the screenshot below).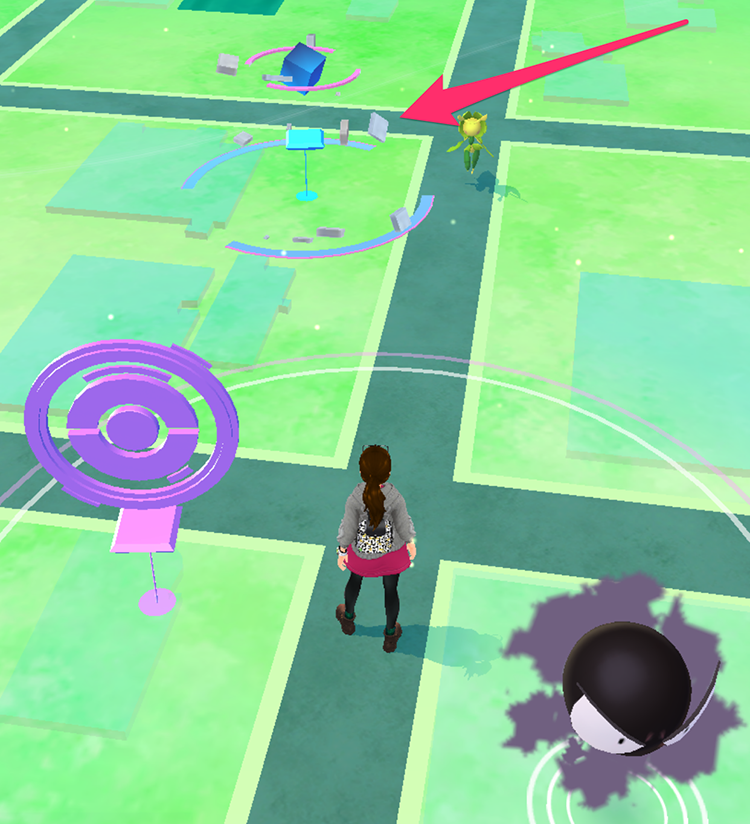 And that's all there is to it! Have fun!

Brandy Berthelson has been writing about video games and technology since 2006, with her work appearing on sites including AOL Games, Digital Spy, and Adweek. When she's not gaming, Brandy enjoys crafting, baking, and traveling with her husband.