Everything you need to know.
At the start of the Power Plant event in Pokemon Go on January 19, 2022, two new pocket monsters were added to the free-to-play mobile game: Helioptile and its evolution, Heliolisk.
Here's everything you need to know about evolving Helioptile into Heliolisk!
Helioptile is an Electric- and Normal-type Pokemon from the sixth generation of the Pokemon universe. In Pokemon Go, you can evolve Helioptile into Heliolisk using 50 Helioptile Candy and a Sun Stone.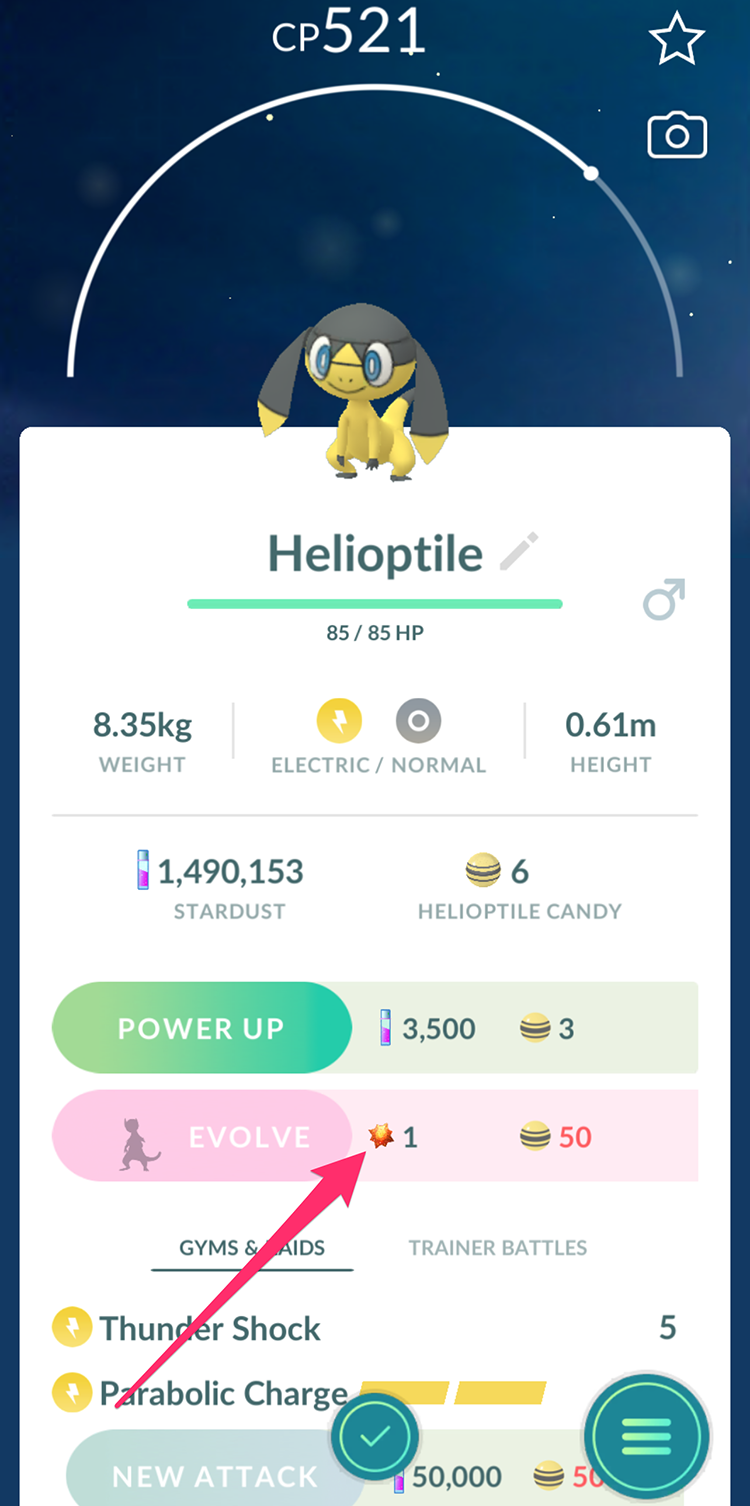 A Sun Stone is one of Pokemon Go's special evolution items. In addition to being required to evolve Helioptile, a Sun Stone is required to evolve a few other Pokemon in the game (as one example, a Sun Stone is required to evolve Sunkern into Sunflora).
As reported by Dexerto, you have the chance to collect a Sun Stone when you spin the Photo Disc at PokeStops and Gyms, and there's also the chance to receive these items as Field Research rewards.
Once you've collected a Sun Stone and 50 Helioptile Candy, you can use these resources to evolve Helioptile into Heliolisk!
And that's all there is to it!
Since it may take you some time to find a Sun Stone, you may want to check out some mobile accessories that can improve your overall gameplay experience. For instance, check out HyperX's Cloud Buds Wireless Headphones. They'll let you listen to the action in Pokemon Go (and other mobile games) without having a cord plugged into your device.
To learn more about Pokemon Go, or to view the rest of our guides for the game, check out our previous coverage.
Disclosure: HyperX is a sponsor of SuperParent.