Look out for Grunts who have taken over PokeStops on the in-game map.
Trainers, a nefarious group known as Team Go Rocket has invaded Pokemon Go, and it's up to us to stop them.
Team Go Rocket is similar to the regular Team Rocket, the villainous group that's been seen throughout the Pokemon franchise.
Players can encounter Team Go Rocket Grunts by looking for unusually colored PokeStops on the in-game map while playing. When players visit one of these PokeStops, they can challenge the Grunt to a battle. If they win, the Grunt will take off and leave one of their Shadow Pokemon behind for players to attempt to capture.
Shadow Pokemon look and behave differently than normal Pokemon, and they can't be traded until they've been "purified."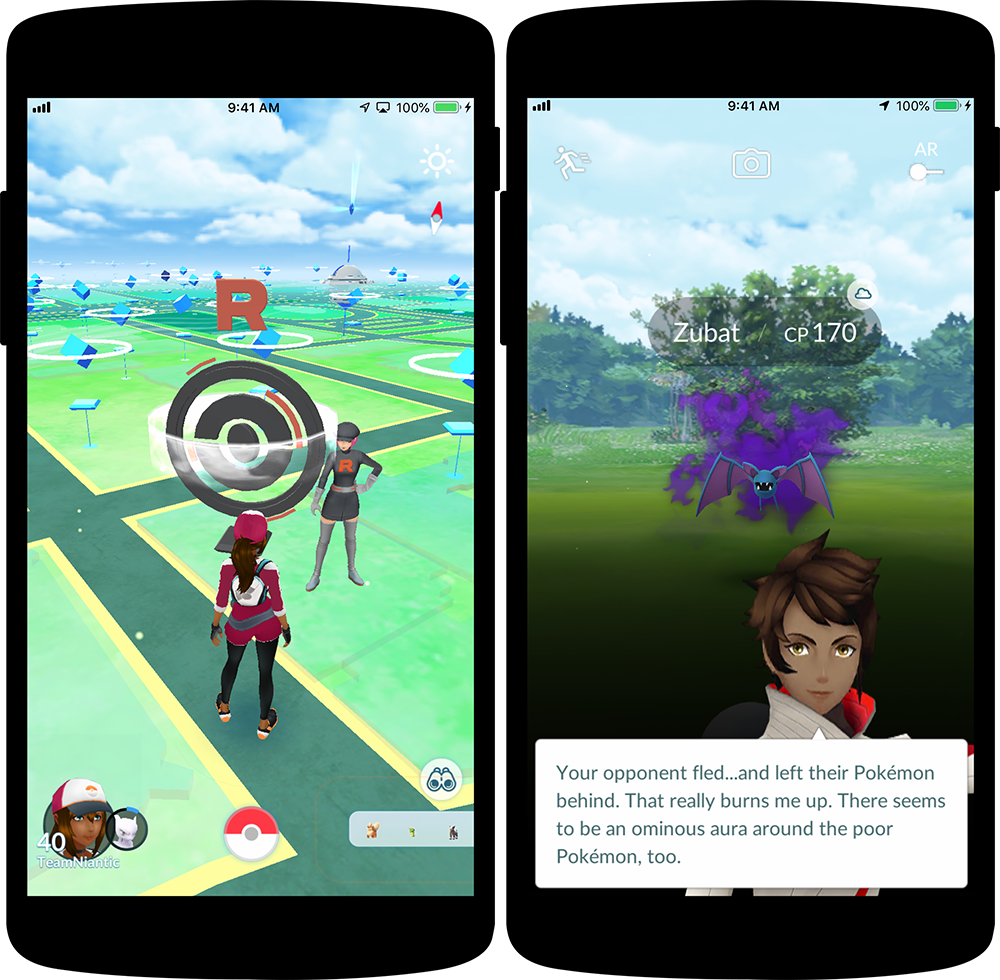 Once a Shadow Pokemon has been purified, it will be stronger than a normal version of the same Pocket Monster "due to the gratitude they feel toward the Trainer who saved them."
With this update, players can complete a new series of Special Research tasks called "A Troubling Situation." There are four chapters in this quest line, each of which asks players to complete specific actions in exchange for in-game rewards such as experience points and Stardust. Check out our guide to learn more about these tasks.

Brandy Berthelson has been writing about video games and technology since 2006, with her work appearing on sites including AOL Games, Digital Spy, and Adweek. When she's not gaming, Brandy enjoys crafting, baking, and traveling with her husband.