The T-shirts are available both in the mobile game and in the real world.
The Pokemon Company and clothing brand Uniqlo have partnered to release three new Pokemon T-shirts in Pokemon Go. Real-world versions of these shirts are also available to purchase on Uniqlo's website.
The three T-shirts are part of Uniqlo's "With Pokemon Collection," and they feature simple designs of Ditto, Pikachu, and Eevee.
In Pokemon Go, all three T-shirts are available for your in-game avatar for free. You can find them by opening the game's style menu and tapping on the "Uniqlo" logo.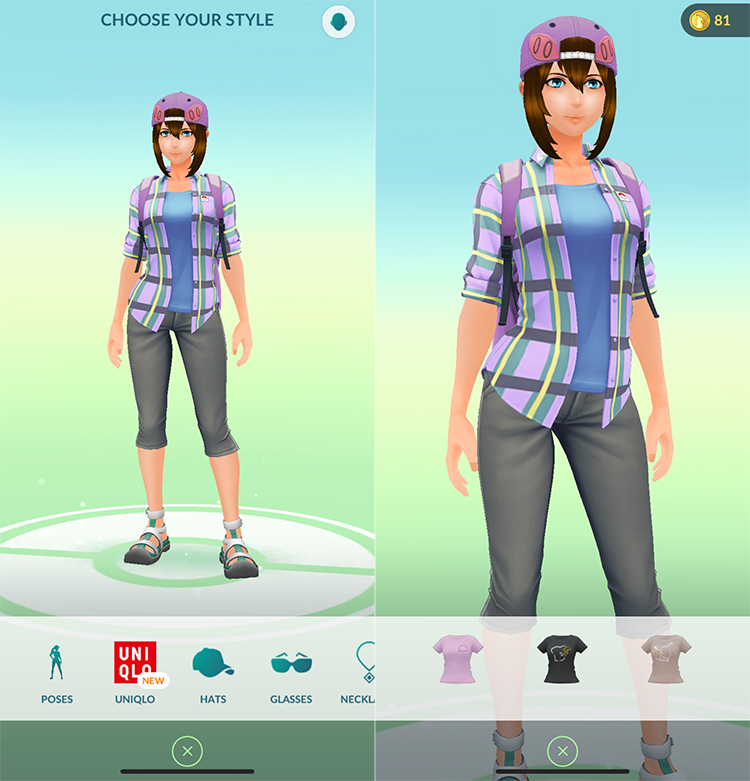 As of this writing, these shirts are also available in various sizes on Uniqlo's website for $14.90 or $9.90, depending on the size. Here's the breakdown:
If you want to check out more of the Pokemon T-shirts Uniqlo currently offers, head to the company's online store.
Or, if you're looking for a different kind of gaming T-shirt, check out this collection of Super Mario shirts that Uniqlo launched earlier this year.
What do you think about these new Pokemon T-shirts from Uniqlo? Let us know in the comments, or tweet us at @superparenthq.

Brandy Berthelson has been writing about video games and technology since 2006, with her work appearing on sites including AOL Games, Digital Spy, and Adweek. When she's not gaming, Brandy enjoys crafting, baking, and traveling with her husband.