Investigate the appearance of Team Go Rocket to earn in-game rewards.
Pokemon Go's latest update added Team Go Rocket to the game. These villains will take over PokeStops on the in-game map, and players can battle them for a chance to capture one of their Shadow Pokemon.
With this update, Professor Willow will ask trainers to complete a series of Special Research tasks in a new storyline called "A Troubling Situation." There are four parts in this series, each with multiple tasks to complete in exchange for in-game rewards.
Here's what these tasks ask you to do, and the rewards you'll receive in exchange.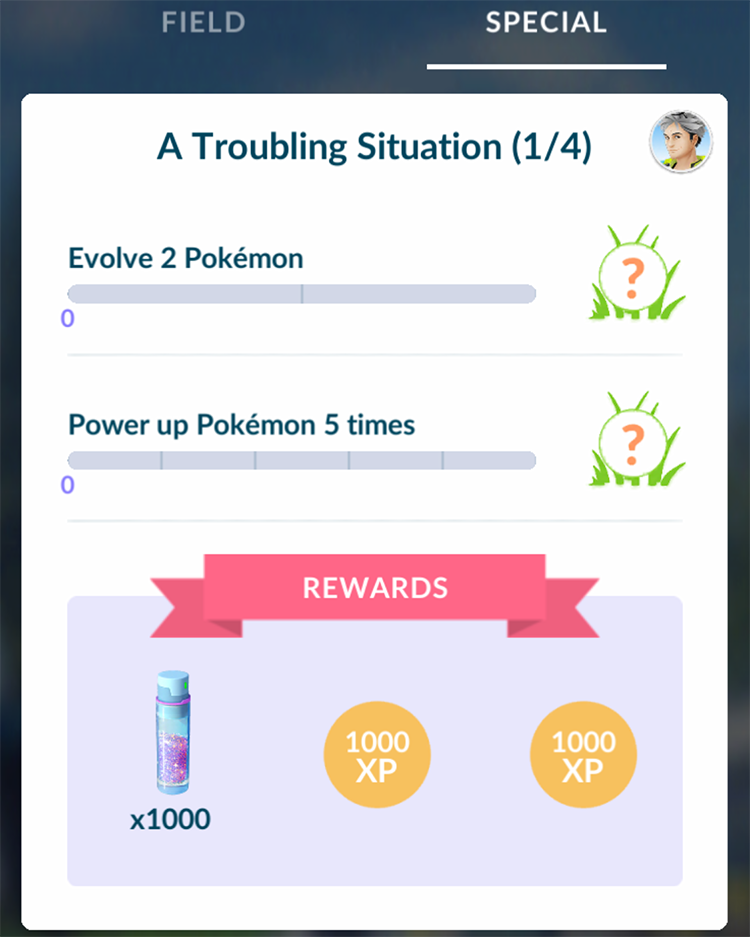 A Troubling Situation Part 1
Evolve 2 Pokemon
Power Up Pokemon 5 Times
Rewards: An encounter with Murkrow for completing the first task; an encounter with Sableye for completing the second task; 1,000 Stardust and 2,000 experience points when both tasks are completed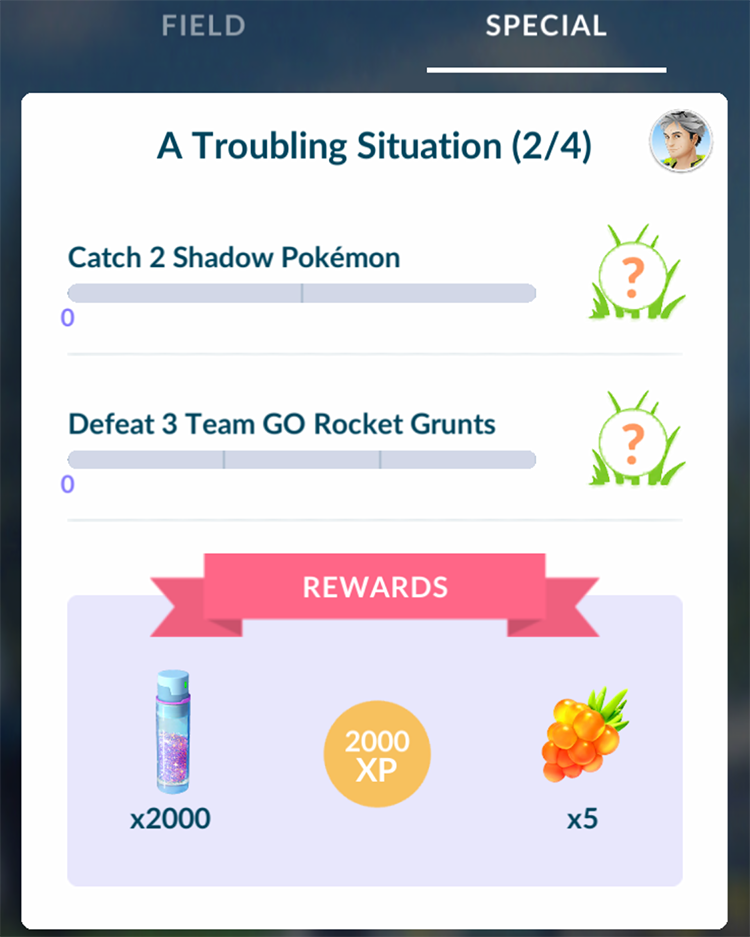 A Troubling Situation Part 2
Catch 2 Shadow Pokemon
Defeat 3 Team Go Rocket Grunts
Rewards: An encounter with Ekans for completing the first task; an encounter with Koffing for completing the second task; 2,000 Stardust, 2,000 experience points, and five Golden Razz Berries when both tasks are completed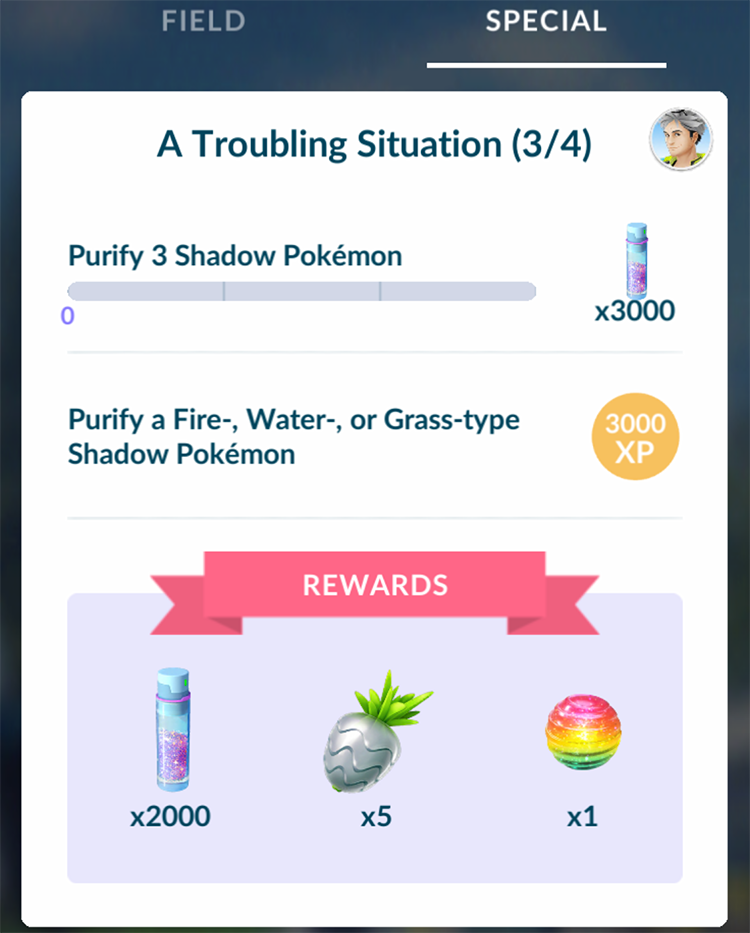 A Troubling Situation Part 3
Purify 3 Shadow Pokemon
Purify a Fire-, Water-, or Grass-type Shadow Pokemon
Rewards: 3,000 Stardust for completing the first task; 3,000 experience points for completing the second task; 2,000 Stardust, 5 Silver Pinap Berries, and 1 Rare Candy when all three tasks are completed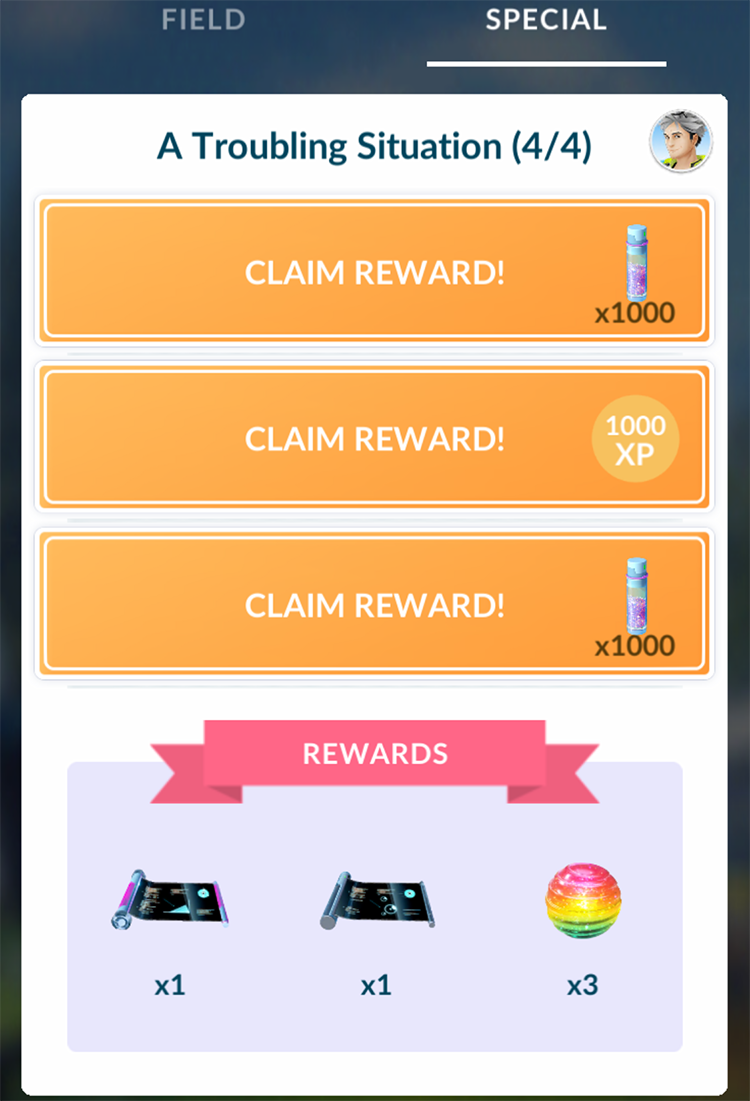 A Troubling Situation Part 4
Three Automatically Completed Tasks
Rewards: 1,000 Stardust (each) for turning in the first and third tasks; 1,000 experience points for turning in the second task; 1 Charged TM, 1 Fast TM, and 3 Rare Candy when all three tasks are turned in