SuperParent went hands-on with some festive products!
The holiday season is in full swing at the Pokemon Center, and Pokemon fans have lots of festive goodies to shop for this year.
We've already brought you a preview of some of the items in this year's holiday collection, including enamel pins and plush toys, but now, we've had the chance to go hands-on with some of these items ourselves.
Here's a closer look at some of the items in the 2021 Pokemon Center holiday collection.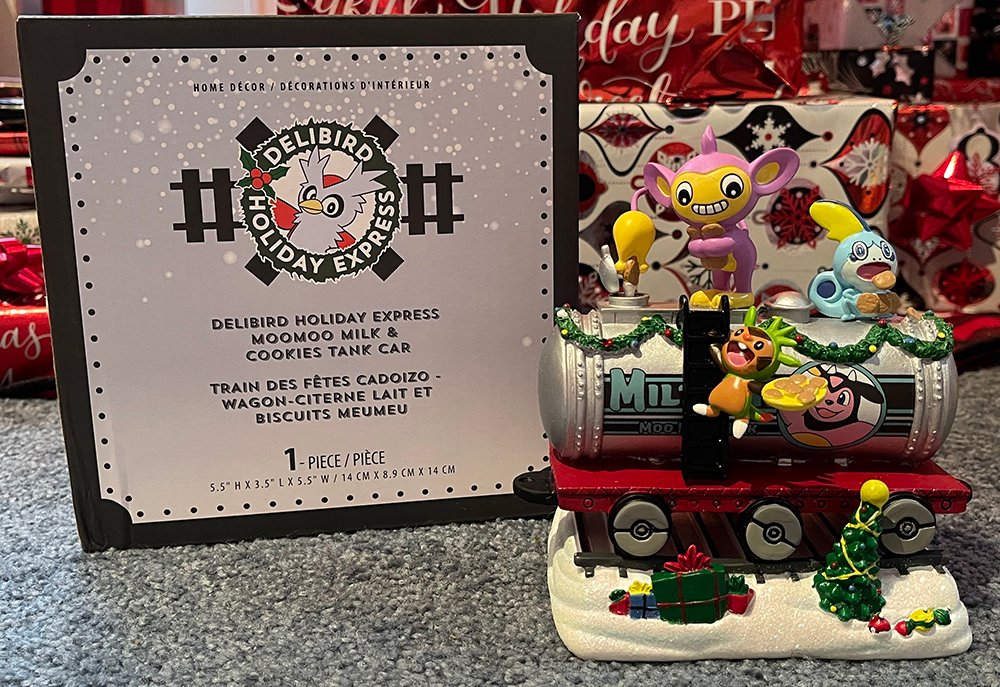 Delibird Holiday Express Moomoo Milk & Cookies Tank Car Figure
This resin display piece is part of the Delibird Holiday Express collection, which features train cars that are meant to be displayed next to one another to create a larger scene. This Moomoo Milk figure was originally released as part of the 2020 Pokemon Center holiday collection, but it's been rereleased for 2021.
While this Moomoo Milk figure is part of a larger series, even a single figure is adorable on its own. In this particular figure, Sobble, Aipom, and Chespin are riding on a train car full of Moomoo Milk, which is decorated with garland and other festive touches.
This figure measures 5.51 inches x 5.51 inches x 3.46 inches, and it comes packaged in a cardboard box with styrofoam and a protective plastic bag. The figure is available to purchase on the Pokemon Center website for $39.99.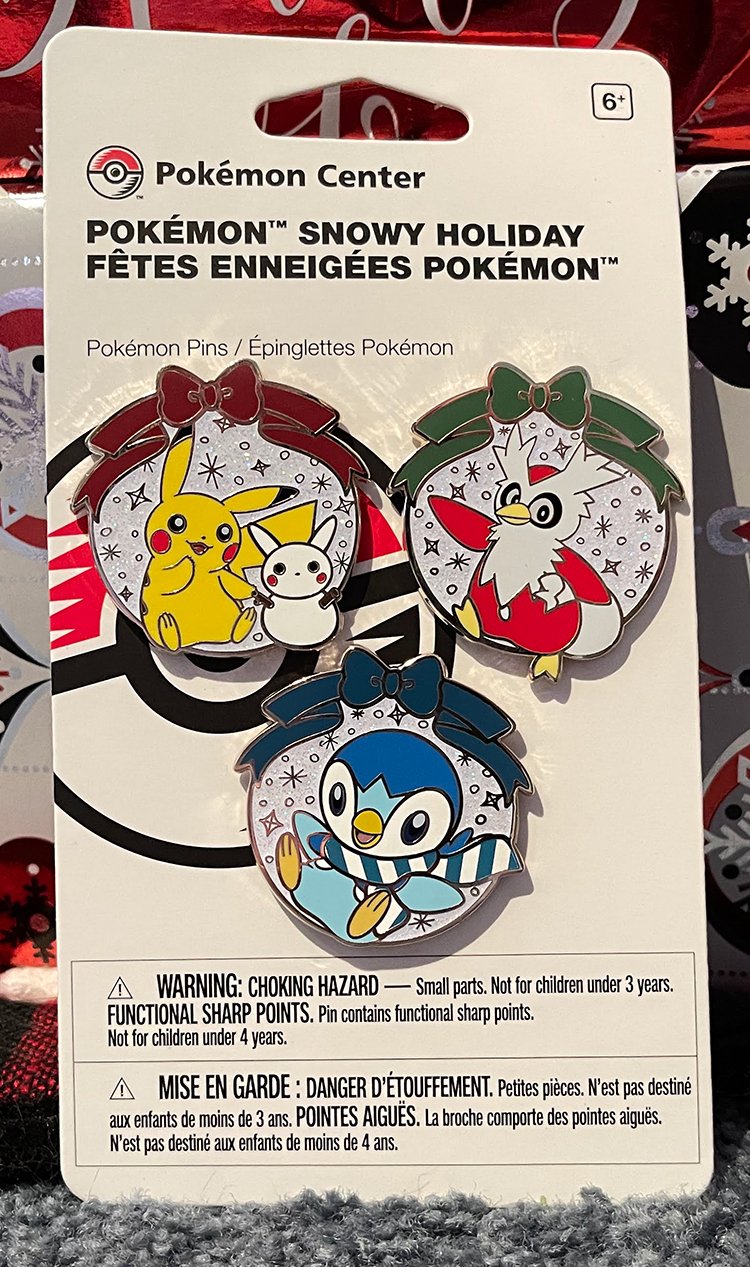 Snowy Holiday Pokemon Pins 3-Pack
Priced at $19.99, this trio of enamel pins features festive images of Piplup, Pikachu, and Delibird. While it's hard to capture in a photograph, the white background on each pin sparkles in the light. Each pin measures roughly 1.75 inches across, and they're all packaged on a single card for easy gift giving.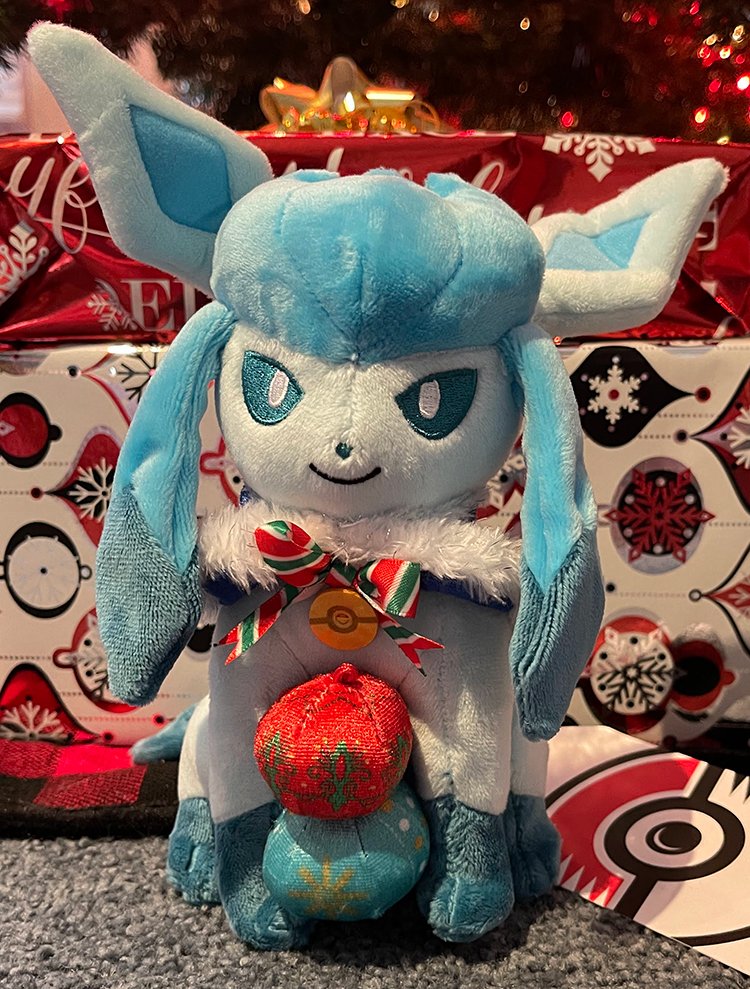 Glaceon Pokemon Undersea Holiday Plush
This festive Pokemon stuffed animal features Eevee's Ice-type evolution, which is dressed in its holiday finest with a lovely blue and white cape and red and green striped bow. Glaceon also has two stuffed ornaments in front of it, which are attached to the plush so they don't can't be misplaced. The plush measures roughly 8.75 inches tall. If you buy this plushie from the Pokemon Center, it will come shipped in a plastic bag to keep it safe from dust and small debris.
This Glaceon plushie is priced at $19.99.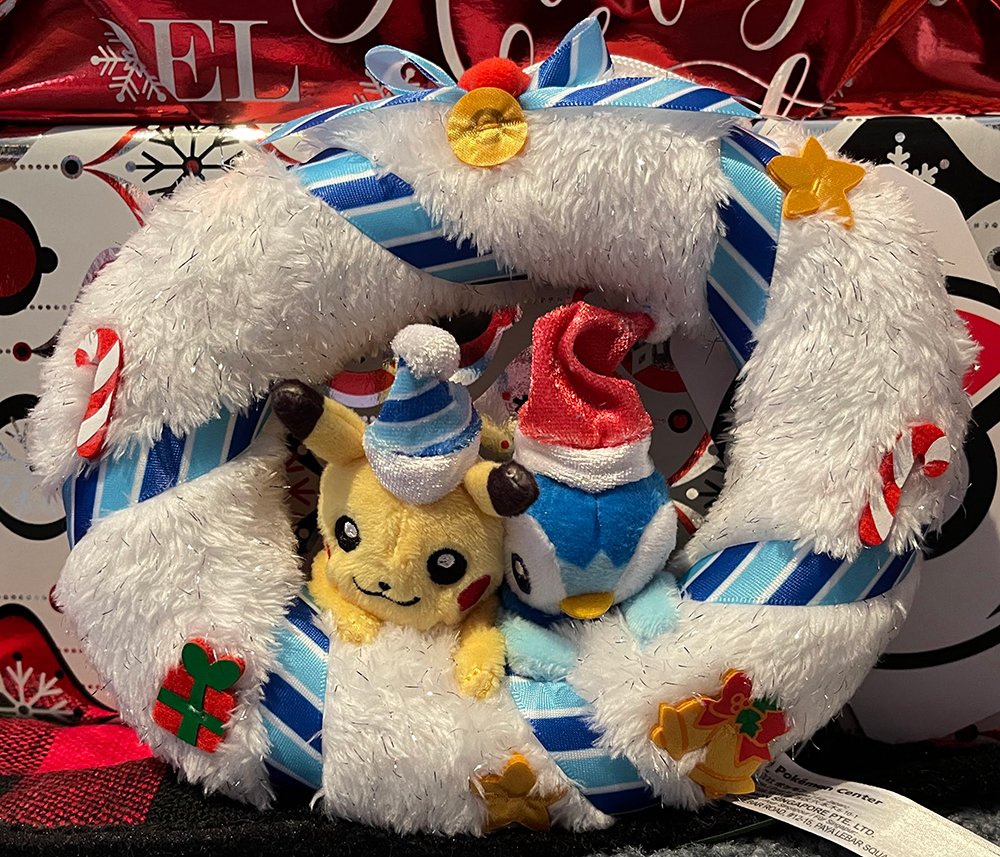 Pikachu & Piplup Pokemon Undersea Holiday Wreath Plush
This stuffed white wreath has small plushies of Pikachu and Piplup attached to the center. The wreath itself is wrapped in blue and white striped ribbon, and it's decorated with festive objects like candy canes and stars. The wreath measures about 6 inches tall and 7 inches wide, and it comes with a hanging loop for hanging the plush on the wall or on a tree. As with the Glaceon plushie, this item comes packaged in plastic to protect it during shipping.
This Undersea Holiday Wreath Plush costs $19.99.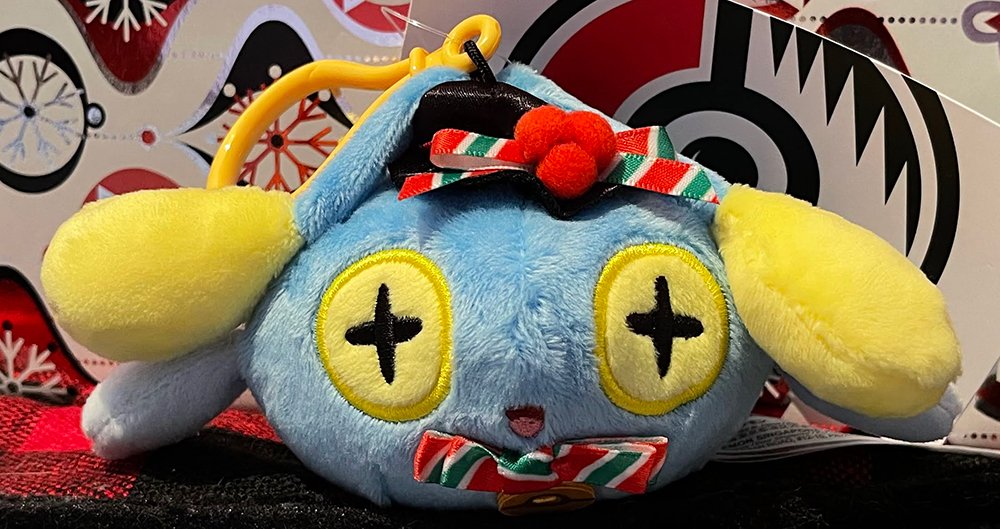 Chinchou Pokemon Undersea Holiday Plush Key Chain
Priced at $14.99, this large "key chain" features a festive Chinchou stuffed animal that can be attached to a backpack or another object (or even hung from a tree) using a plastic clip, rather than a traditional metal key ring. The key chain measures roughly 3.25 inches tall and six inches wide. Like some of the other objects we checked out, this key chain comes packaged in a plastic bag.
These are just some of the many items available in Pokemon Center's 2021 holiday collection. Head over to the Pokemon Center website to view all of the goodies that are available!
Disclosure: SuperParent received the Pokemon figure, pins, and stuffed animals for coverage purposes.