They'll hit stores soon.
Funko is preparing to release the next wave of vinyl Pop figures in its Pokemon collection. "Series 7" will feature four Pokemon Pop figures: a silver metallic charmander, a sitting Pikachu, Horsea, and Charizard.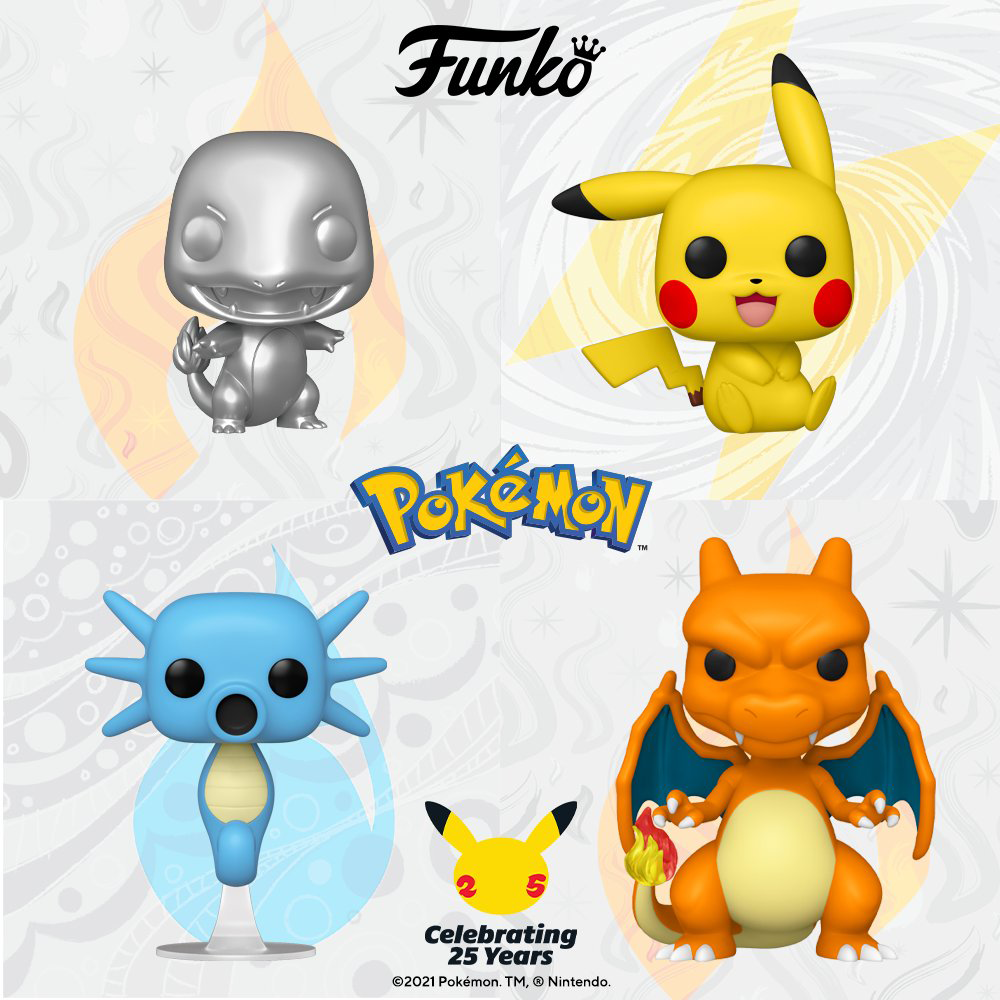 SuperParent had the chance to check out the Pikachu, Charizard, and Horsea figures before they're released.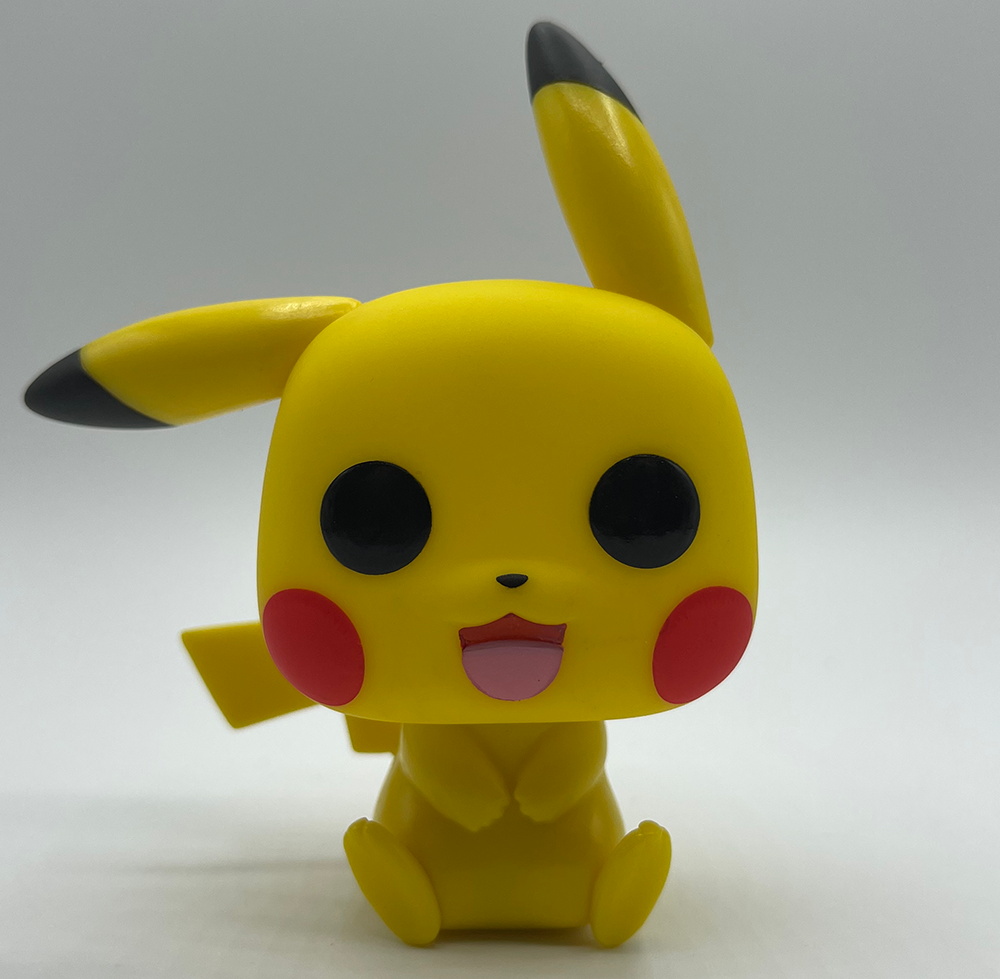 First, Pikachu is smaller than some other Funko Pop figures, measuring roughly 2.75 inches tall from the bottom of the figure to the top of Pikachu's head. However, Pikachu's left ear sticks up from the top of its head, giving the figure a total height of around 3.75 inches. Pikachu's head can rotate a full 360 degrees, so you can make the figure look in different directions when it's on display.
The sitting Pikachu Pop is a bit unstable when displayed outside of the box since the figure is top-heavy. However, it will still sit on its own without a base if you position it correctly.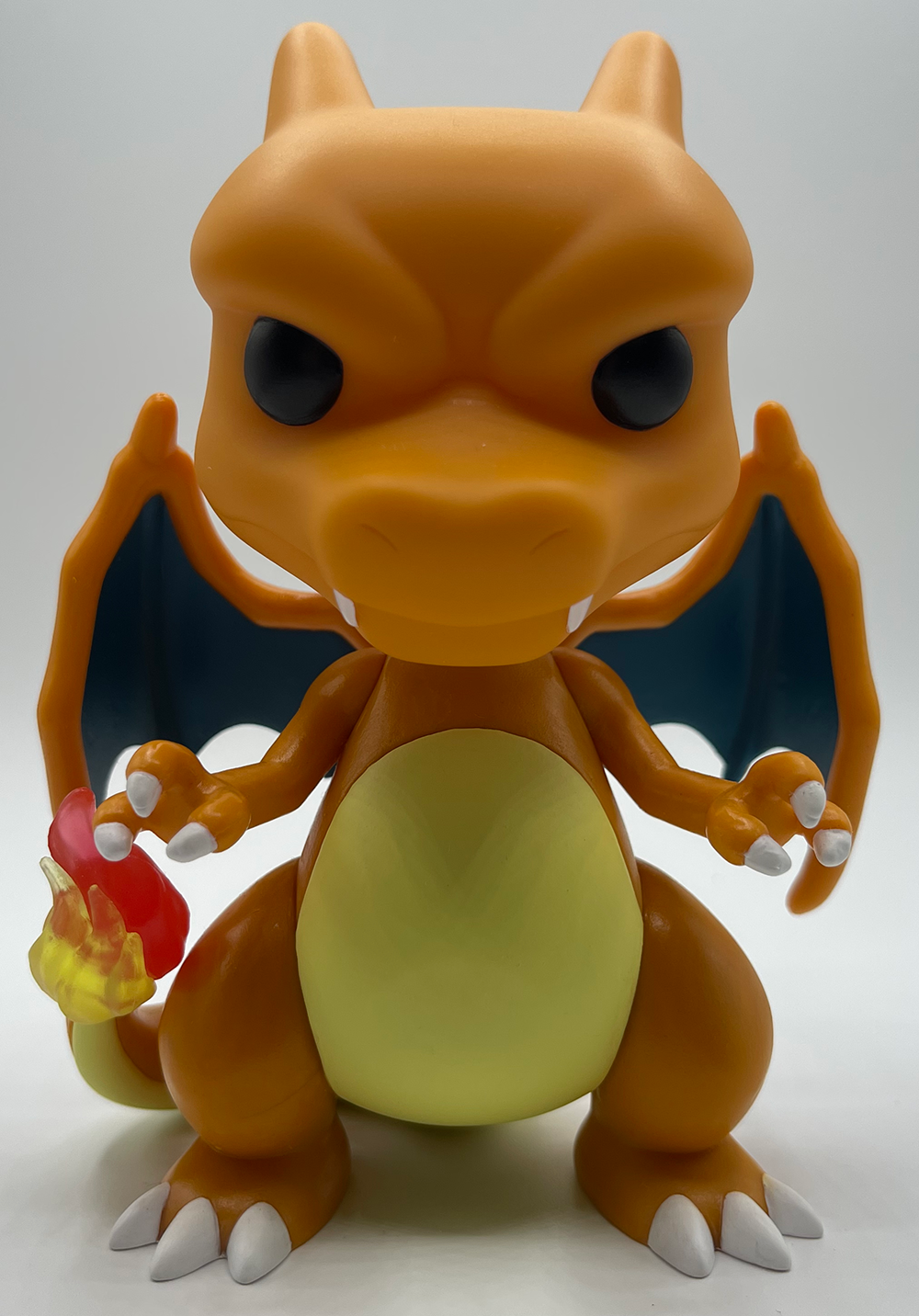 Next, Charizard is a much larger and heavier Pop figure than other Pops. It measures roughly 5.25 inches tall from the bottom of the figure to the top of the "horns" on Charizard's head. The fire on the tip of Charizard's tail is slightly transparent, which is a cool touch. The figure's head can also be moved 360 degrees, so you can make the figure look in different directions.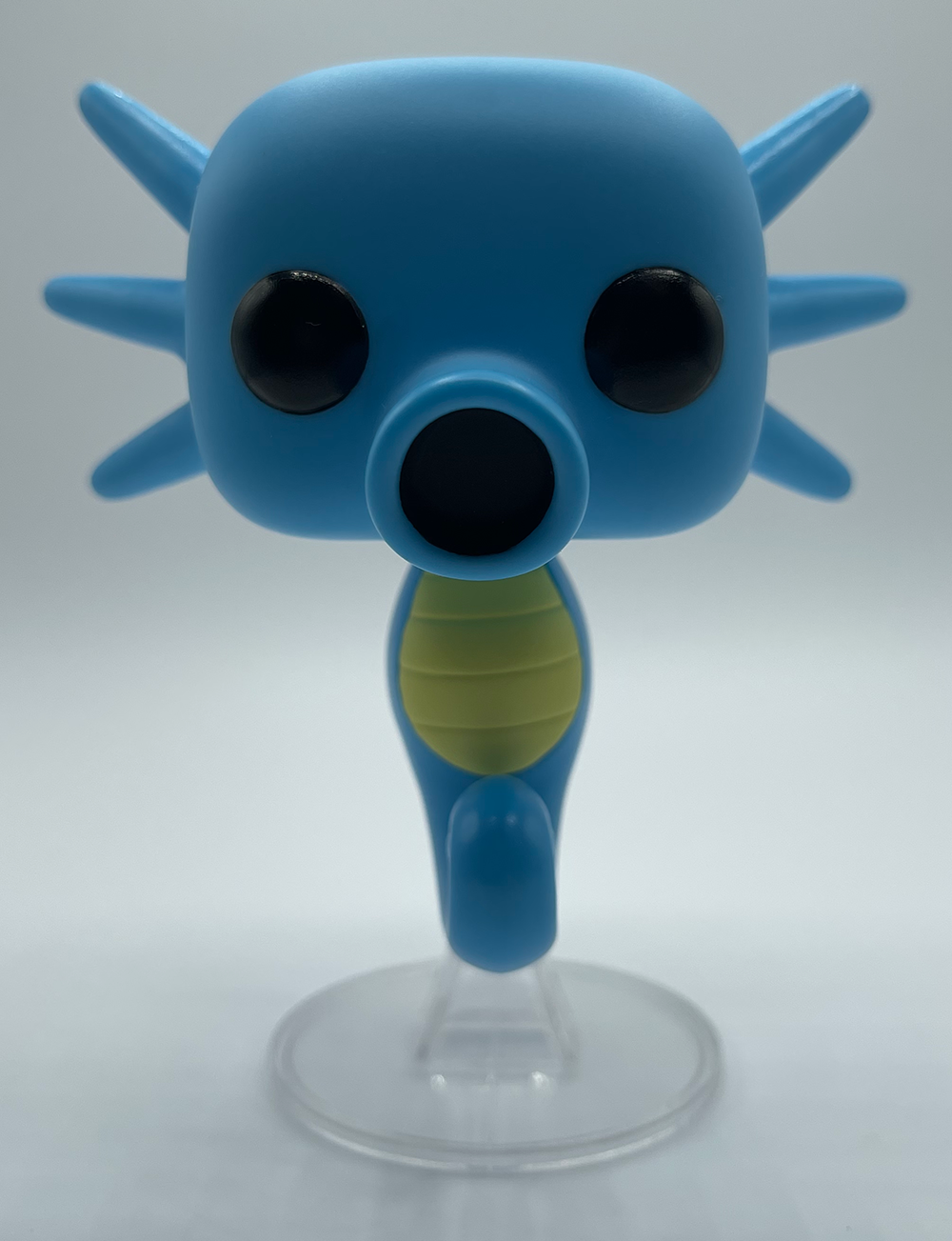 Finally, the Horsea Pop figure has a unique design, since it's connected to a clear stand so the pocket monster appears to be hovering in the air. Horsea is a Water-type Pokemon, so this gives the Pop the appearance of floating in the water. The base also ensures that the figure can be displayed outside of the box, since Horsea's narrow tail wouldn't provide a solid base for the figure on its own.
The Horsea figure measures roughly 4.25 inches from the bottom of the base to the top of Horsea's head. The figure's head can rotate all of the way around so it can look in different directions while on display.
Funko's Series 7 Pokemon Pop figures are now available to pre-order at stores like Entertainment Earth and Amazon. They're expected to be released at some stores in September 2021. For instance, the four figures have a release date of September 23, 2021 on Amazon.
However, keep in mind that different stores may release the same Funko Pops at different times and for different prices. For instance, Entertainment Earth has a January 2022 release date for these four figures. Make sure to shop around to find the best deal and release date for the figure(s) you want!
Disclosure: SuperParent received the Charizard, Pikachu, and Horsea Pops for coverage purposes.