Lots of items are available now, and even more will be released in the future!
Halloween is over, and you know what that means: Bring on all things holiday! Pokemon Center, the official destination for Pokemon merchandise, released the first wave of items in its 2019 Holiday Collection, and there are so many cute things to choose from!
First, if you're into plushies, three new options are available, featuring Pikachu, Charmander, and Sylveon, who are dressed in their holiday best.If you want to decorate your home with all things Pokemon this holiday season, there are lots of items for that, too. For a few examples, you can pick up an Eevee ornament for your tree, an Eevee stocking to hang on the mantle, and even grab a Pikachu and Eevee tree skirt for the bottom of your tree!
You can also pick up some holiday-themed clothing and accessory items, like a blue sweatshirt featuring Vulpix and Alolan Vulpix, a red sweatshirt starring Delibird and Stantler, and some socks with pictures of either Eevee or Pikachu.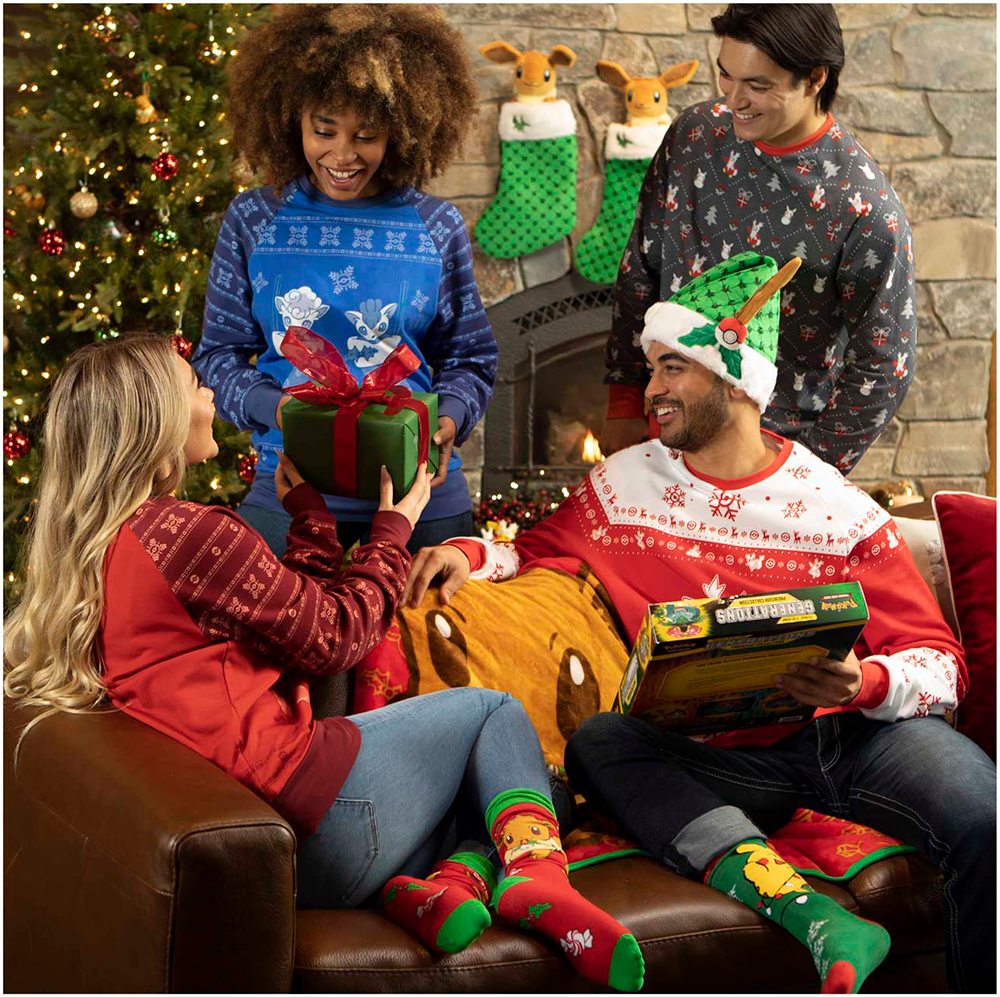 While all of these items are available now, even more are "coming soon" to the Pokemon Center website. These include a "Holiday Lights Playmat" for the Pokemon Trading Card Game, a 10-pack of Holiday Lights postcards, a Holiday Lights mug, and four "Delbird Holiday Express" train car figures featuring all sorts of Pokemon, including Dragonite, Alolan Vulpix, and Slowpoke.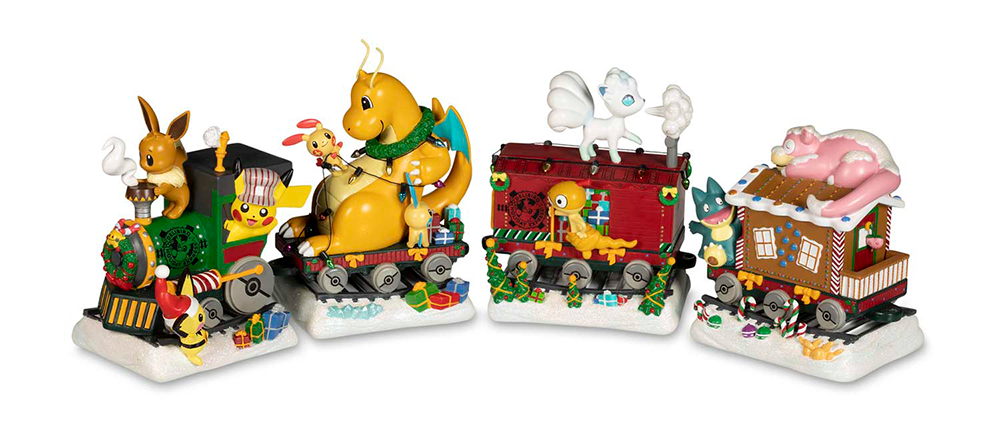 To learn more about these holiday items, head to the Pokemon Center website. As of this writing, not all of the items in the first wave are available to purchase, but we expect them to be added in the near future.