Deck the halls with Poke Balls!
The Pokemon Company has begun rolling out its holiday product collection for 2021! This collection features stuffed animals, collectible figures, and more. Let's take a look!
To start, three of the figures from the Delibird Holiday Express series have been rereleased for 2021 (they were originally released in 2020). This series features train car figures that are meant to be displayed in a line to create a longer scene. For 2021, fans can collect the Snorlax Pass, MooMoo Milk & Cookies, and Ponyta Holiday Rockers figures for $39.99 each.These figures were popular last year, and we expect they'll quickly sell out this year as well, so make sure to purchase them now if you're interested in them!
Next, there are new home decor items to pick up, like Pokemon-themed ornaments and a "Holiday Sculpted Wreath" that is just adorable. The wreath features decorations inspired by the partner Pokemon found in the main series of Pokemon video games.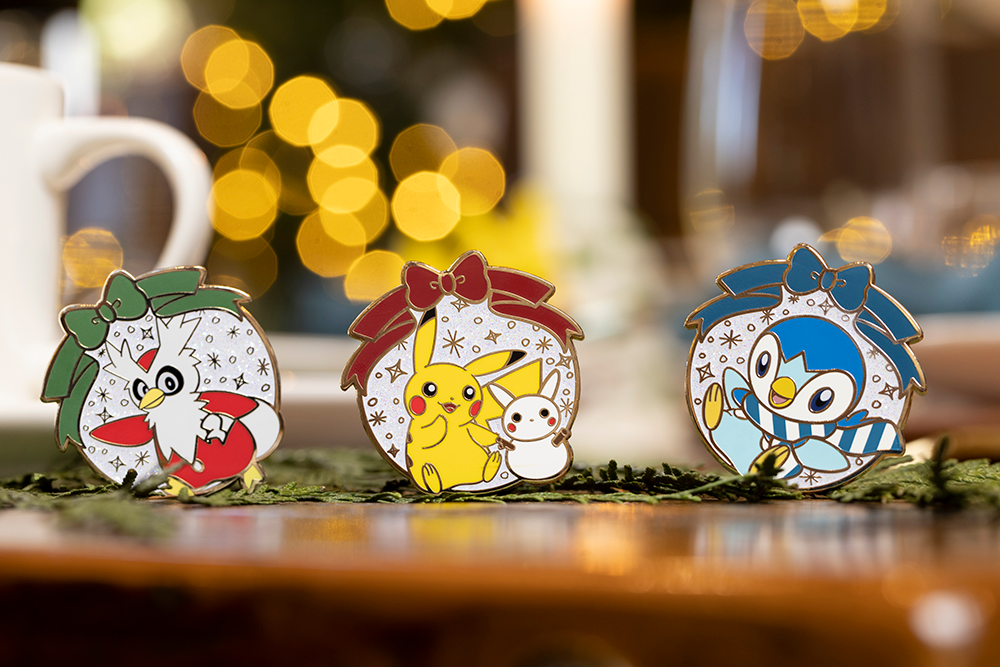 This year's holiday collection also features new enamel Pins, plenty of clothing and accessory items, and some precious stuffed animals, like this Piplup and Mantyke plush that has Piplup sitting on the back of a Mantyke while both are dressed in holiday accessories.
While there are already lots of new holiday-themed products to choose from, even more will be released in the future. You can browse the full Pokemon holiday collection on the Pokemon Center website.
In addition to releasing these new products, the Pokemon Center website has also released a Holiday Gift Guide for 2021, which provides recommendations if you're looking for the perfect gift for the Pokemon fan in your life.
Are you excited about this year's Pokemon holiday collection? Let us know on Twitter at @superparenthq.

Brandy Berthelson has been writing about video games and technology since 2006, with her work appearing on sites including AOL Games, Digital Spy, and Adweek. When she's not gaming, Brandy enjoys crafting, baking, and traveling with her husband.