Adorable new items have been released for 2021.
If a Pokemon fan in your life is graduating from elementary school, middle school, high school, or college this Spring, the Pokemon Center has some adorable gift ideas to check out.
The Graduation Pikachu Collection has been updated with new items for 2021, including two figures of Pikachu wearing a cap and gown.
Both figures feature Pikachu holding a diploma on top of a base that says "2021." However, one figure features a male Pikachu wearing a black cap and gown, while the other features a female Pikachu with a blue cap and gown (you can tell Pikachu's gender by looking at the tip of their tail — female Pikachu has a "heart" shape at the end). These figures cost $19.99 each.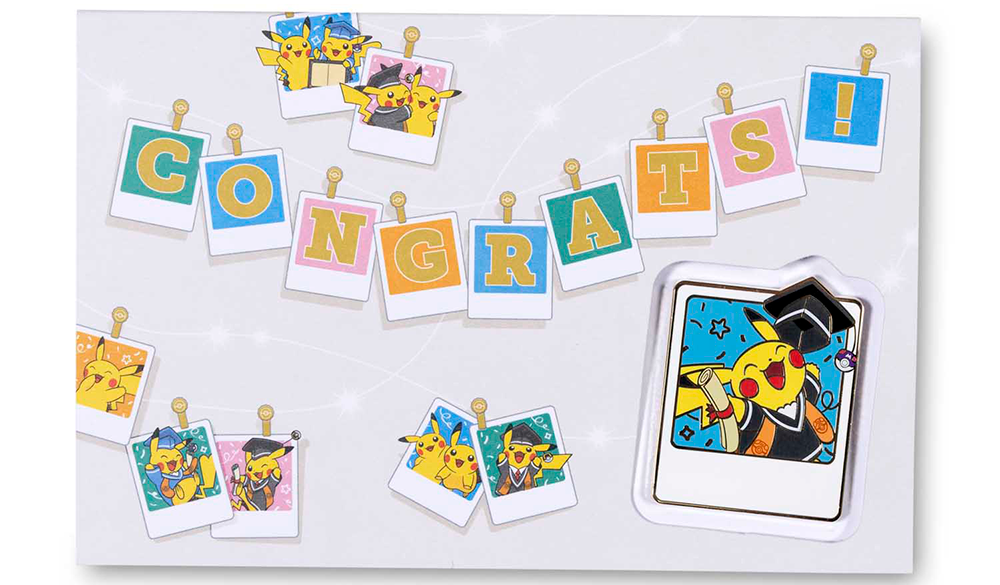 You can also pick up some fun graduation greeting cards that contain collectible pins, as well as gold and silver necklaces with pendants that feature Pokemon-themed imagery and a 2021 marking. The 2021 greeting cards range in price from $9.99 to $13.99 (the most expensive option is sold out, as of this writing), while the necklaces are priced at $89.99 each.
Head over to the Pokemon Center website to view every item in the Graduation Pikachu Collection.

Brandy Berthelson has been writing about video games and technology since 2006, with her work appearing on sites including AOL Games, Digital Spy, and Adweek. When she's not gaming, Brandy enjoys crafting, baking, and traveling with her husband.