Roses are red, violets are blue...
Valentine's Day is right around the corner, and the Pokemon Center is celebrating with an adorable line of merchandise themed after Pokemon friendships and "admiration."
The "Pikachu & Mew Admiration" collection features clothing, collectable pins, and greeting cards in lovely pastel shades of pink and purple. For instance, check out this greeting card that includes two pins of Mew and Pikachu with flower accents. The card is blank inside so that you can add your own message. Each card costs $14.99.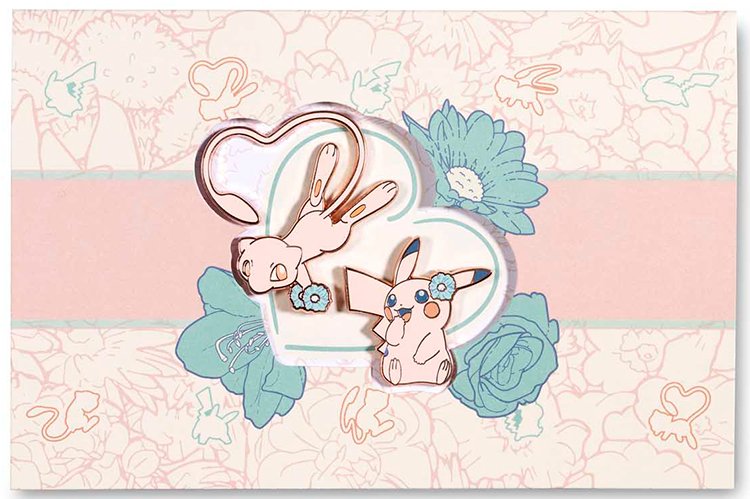 In addition to these items, you can also pick up the "Celebrating Friendships Sliding Celebrations Pokemon Pin" for $9.99. The pin's background features a heart-shaped candy box, and it has a sliding portion that allows Pikachu to move back and forth in order to give Eevee a rose.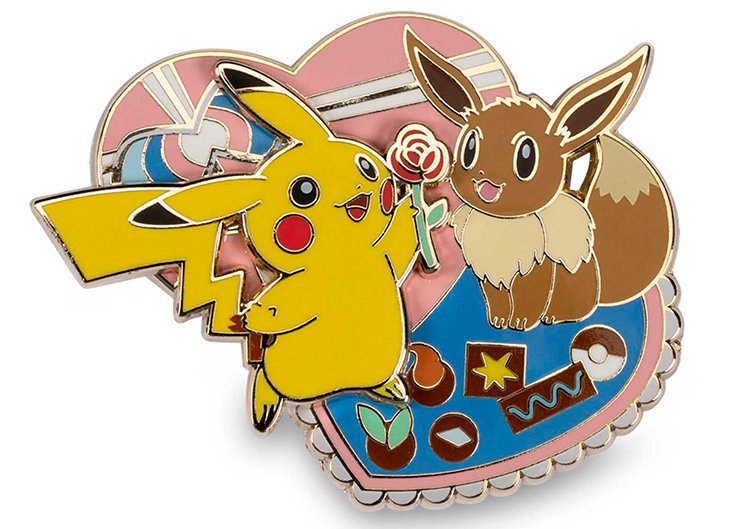 Finally, if you're looking for something a bit more high-end, you can also pick up the new Pokemon Center x RockLove necklace and earrings, which both feature Mew. On the necklace, Mew's tail is in the shape of a heart. For the earrings, Mew's tail forms the hook that goes through a pierced ear. The necklace and earrings cost $99.99 each.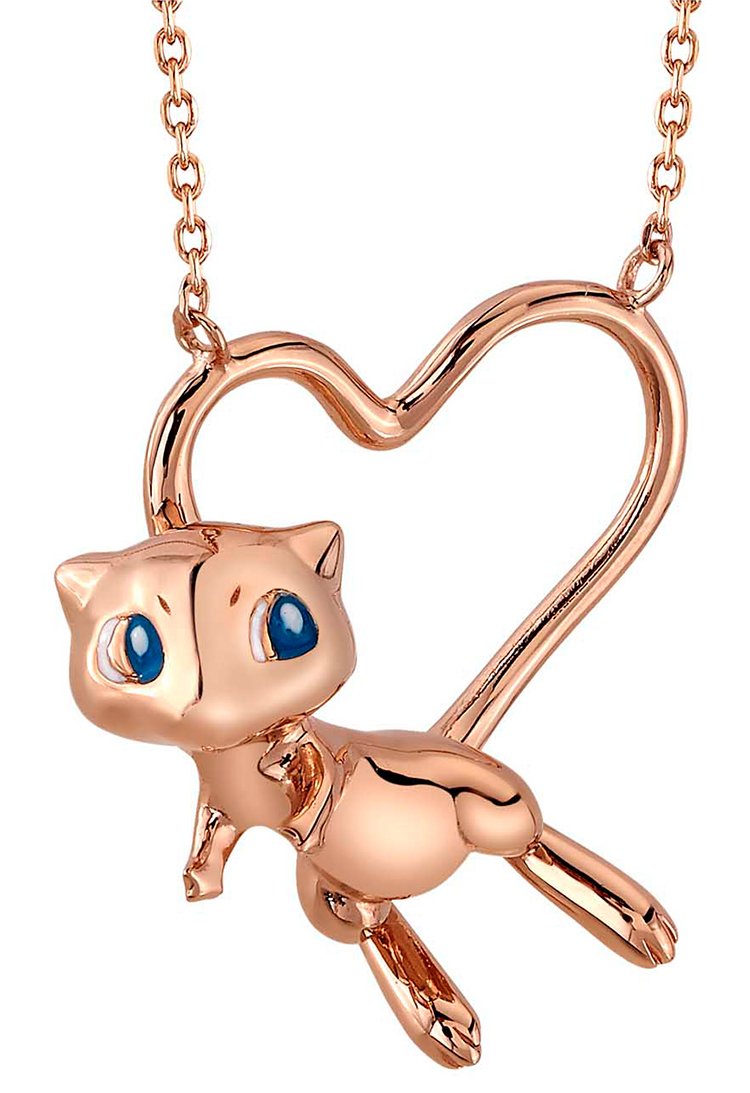 Head over to the Pokemon Center website to browse all of the new Valentine's Day-themed items.

Brandy Berthelson has been writing about video games and technology since 2006, with her work appearing on sites including AOL Games, Digital Spy, and Adweek. When she's not gaming, Brandy enjoys crafting, baking, and traveling with her husband.