Deck the halls with Pokemon plushies!
Halloween is still a few days away, but The Pokemon Company is already looking ahead to the winter holiday season with the launch of the first wave of products in its 2020 Holiday Collection on the Pokemon Center website.
With this initial release, you can now pick up Eevee and Pikachu ornaments, sweater-style stockings featuring Pikachu, Bulbasaur, Squirtle, and Charmander, a sherpa throw blanket that features Pikachu (and other Pokemon) in a sweater-style pattern, a throw pillow, two pieces of wall art featuring Delibird and Miltank, and even a cute "Moomoo Milk"-themed dinnerware set containing two plates and two bottles.
While there are already lots of items to choose from, they're only the tip of the iceberg for this year's holiday collection.
In the near future, a huge variety of additional items will be released on the Pokemon Center website. This includes keychains, plushies (Pokemon like Grookey, Scorbunny, and Sobble dressed in their holiday finest, among others), a tree skirt, flameless candles, a new holiday-themed clothing collection (sweaters, sweatshirts, touch screen gloves, etc.) and a large collection of new kitchenware (cookie stamps, a cutting board, apron, and more). And that's not even the entire list!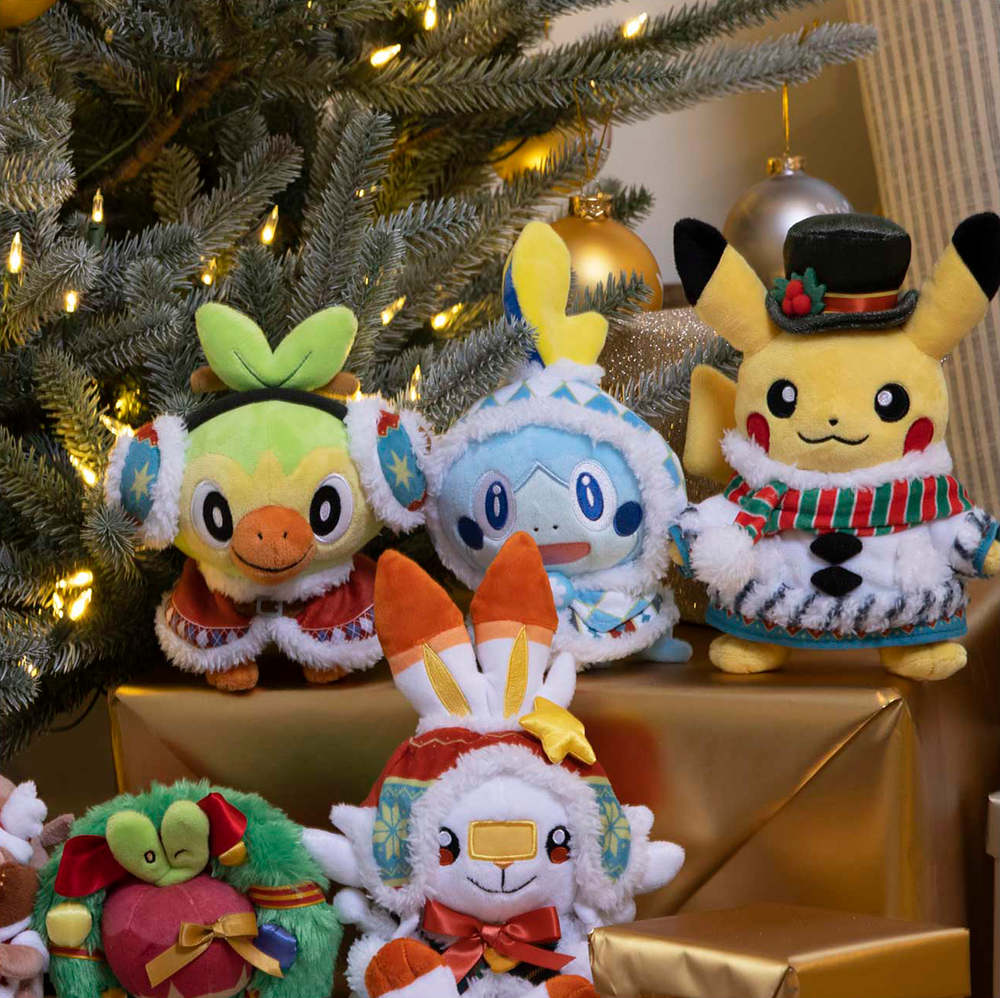 Funko will also release two new "Pokemon Holiday" figures as part of this collection. One will feature Eevee sitting next to a Pokemon-themed Christmas tree, while the other will star a Pikachu that's carrying a large stack of presents.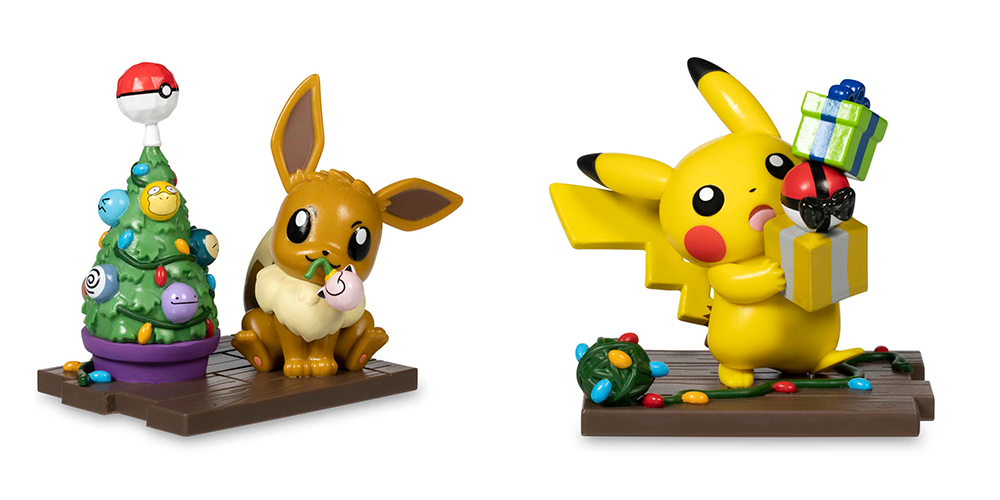 Finally, new figures in the Delibird Holiday Express collection will be available later this year. In 2019, this collection featured four figures (a Pikachu Engine and three train cars). For 2020, the Pikachu Engine will be available once more, along with two train car figures (starring Pokemon like Jigglypuff and Sobble, among others), and a figure starring a festive Snorlax who is sleeping on the tracks!

To see all of the Pokemon goodies that are currently available in the 2020 Holiday Collection, head over to the Pokemon Center website.