Work together with other players to complete goals.
The latest update for Pokemon Cafe Mix added a "team" feature to the free-to-play puzzle game. When you join a team with other players, you'll be able to work together to complete special Team Events.
Players can create their own team for 300 Golden Acorns (the game's currency), or freely join a team that already exists (a single team can have up to 30 members). When players create their own team, they automatically become the team captain. Players can invite their friends to join their team, as well as recruit strangers.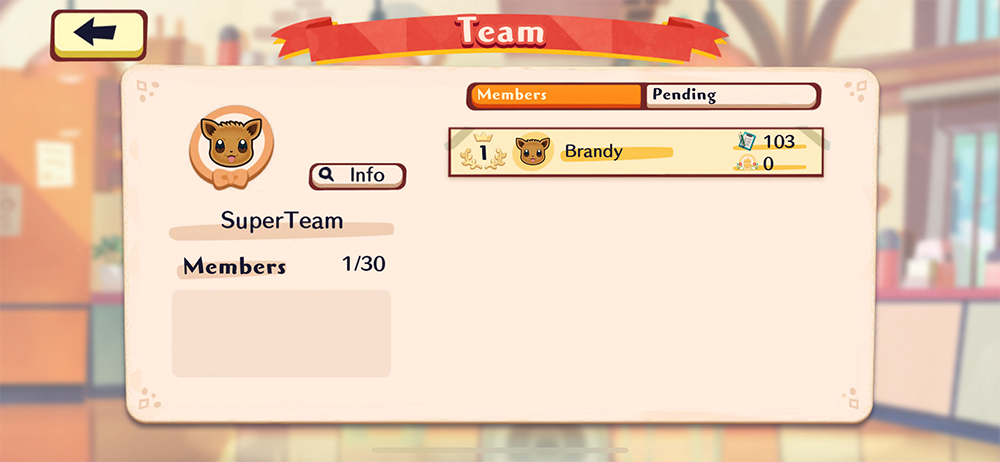 While you aren't allowed to chat with your team members, you will be able to see the in-game name, profile Pokemon, and highest order reached for each member on your team.
The game's first team event will focus on a hungry Snorlax that will visit players' cafes for a limited time. Snorlax will appear from September 24 to October 8. If team members can raise Snorlax's "satisfaction level" to the required point during this time, they'll be able to add Snorlax to their cafe's staff.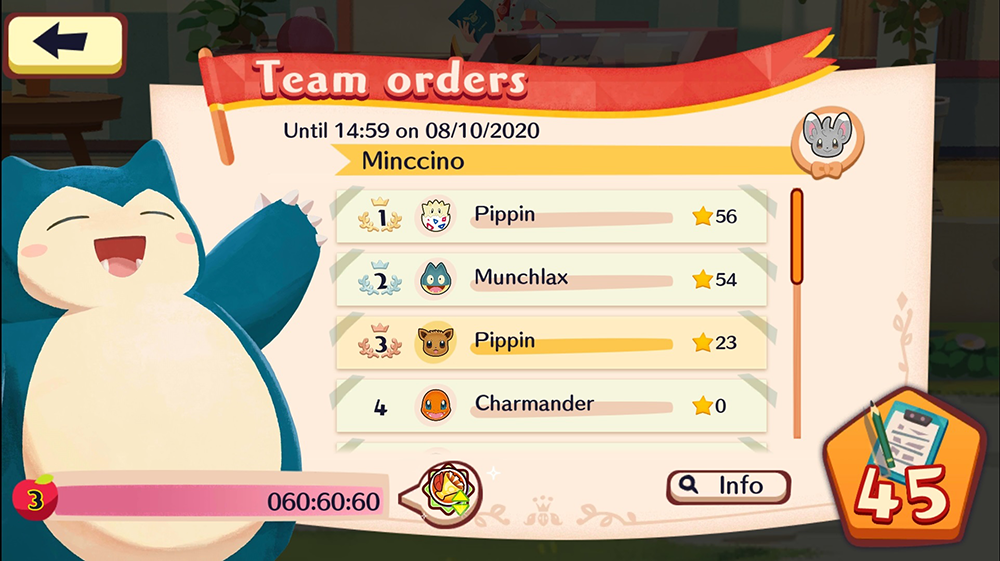 To celebrate the launch of this team feature, team captains can earn bonus Golden Acorns for a limited time. Specifically, for each player they recruit to their team, they'll earn 300 Golden Acorns, up to a maximum of 10,000.
Finally, while Pokemon Cafe Mix is free-to-play, it does allow players to spend real money on premium items. With this team update, players will be able to purchase a special "Team Order Pack" that contains a "Snorlax Maniac" version of Pikachu for their cafe.
Pokemon Cafe Mix is available to download for free on Switch, iOS, and Android devices. The game is rated E for Everyone. To learn more about Pokemon Cafe Mix (or to see the game in action), check out our SuperParent First Look.