The feature turns difficult social encounters into kid-friendly games.
Meta (formerly Facebook) launched Pledge Planets, a new game within Messenger Kids that aims to teach "good online citizenship."
The first episode, Be Kind, turns difficult social encounters into kid-friendly games set in a sandwich shop. Split into two parts, Be Kind aims to teach children empathy, how to recognize poor online conduct, and even how to use reporting and blocking tools.
There's also a "Relax" function designed to encourage taking time to respond to messages instead of quickly reacting.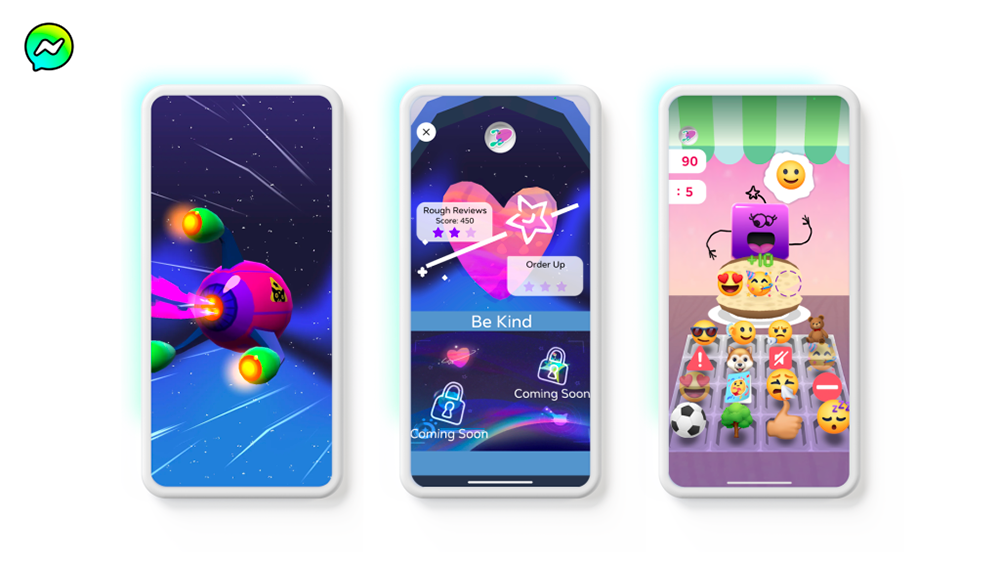 In the Rough Reviews mini-game, the player helps a sandwich shop's owner sift through various reviews from customers, matching the right responses to each review. In the Order Up mini-game, customers approach the counter to buy food, and the player must choose emojis that pair well with each patron's mood.
Released in 2017, Messenger Kids is an alternative to the regular Facebook-adjacent Messenger app. Focused on safety, Messenger Kids accounts are only lightly connected to Facebook, with a parent account needed to manage various settings. Other features include a lack of data collection or advertising, games, and privacy settings that prevent a child's account from appearing in regular Facebook searches.