A parental primer for Sony's multitasking gaming machine, the PlayStation 4.
What Is The PlayStation 4?
Sony's PlayStation 4 console has everything gamers and parents need — it's feature-packed, has a huge library of games and it's reasonably priced. At 80 million sold, the PS4 is the most popular of the current consoles, including the Xbox One and Nintendo Switch. The PlayStation console series has been a successful thing for nearly 25 years. Over 400 million have been sold, and your kid probably wants one.

Its utility goes beyond just games. In 2018, the PS4 is more of an entertainment center than it's ever been because of its streaming capabilities. You can watch Netflix, YouTube and Twitch (the Amazon-owned service that allows fans to watch pros play games like League of Legends). You can play games online with friends. Also, you can upload portions of your gameplay so others can view your feats of play.
With the PlayStation Vue streaming service, you can even use your PS4 as a box that replaces your cable provider for between $40 and $75 monthly. If you're thinking of cutting the cord, this deal is similar to other cable alternatives like Sling TV and Hulu Live (and despite the same, Vue works on other devices, not just the PlayStation).
Buyer's Guide
Here's where it gets a little complicated. There are currently three kinds of PS4 machines. So, which do you choose?
PlayStation 4 – The original, large format console only has a 500 gigabyte hard drive, enough for about 12 full-size console games. At 12-inches by 11-inches, it weighs a little over six pounds. It is being phased out in favor of the PlayStation Slim. But it's still available online.
PlayStation 4 Slim – It's great for a tiny room because it has a smaller footprint. It's also more portable, so you can take it to a friend's home or on a trip. At about 11-inches by 11-inches and 4.5 pounds, it also sports a 1 terabyte hard drive, enough for 25 games.
PlayStation 4 Pro – Primarily, it's for those with a 4KTV who want state-of-the-art graphics. With that upgrade in TV clarity comes a more realistic gaming experience with richer sunsets and awe-inspiring mountaintop views. The latest PlayStation software update says the PS4 Pro will enhance the visuals of games which don't have a 4KTV. (You download these online software updates when the PS4 sends you an onscreen message.) Anecdotally, the WiFi signal seems stronger for me on the Pro than on the PS4 or PS4 Slim.
During holiday sales, you can find the first two models bundled with a game like Star Wars Battlefront 2 for $250 – $300. The PS4 Pro is $350 during special sales.
Parental Controls
Kids play online – a lot. And that's where Parental Controls should come in. You can limit the amount of time played and the window of time (after homework!) adjusts directly from the console. Or you can do this via your web browser with your PlayStation website login and password. Your child will get early notifications so he or she can save the game before getting locked out.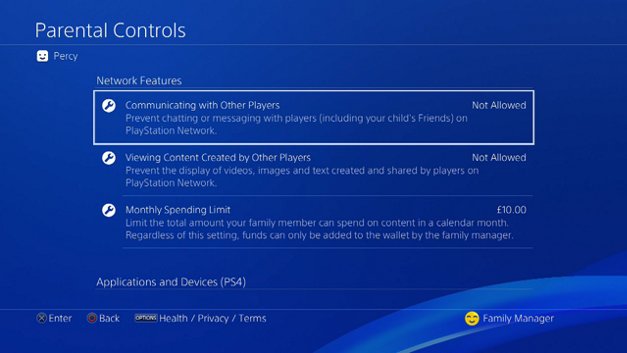 Finding parental controls isn't as simple as it should be on the console. That's because it doesn't have its own home screen icon. Go to the Settings icon. At five items down from the top, you'll find parental controls.
You don't need to worry about your kids going wild with your credit card. It's protected with a password. You can also create a sub-account for your kid, with more restrctions. This can stop them from buying games from the PlayStation Store, playing online or buying content that isn't right for their age.
You can limit your child's play but still give them agency by getting a PlayStation gift card. If you join PlayStation Plus for $50, you get a couple of free games per month (like Knack) along with deep discounts monthly on games and movies, too.
The Games
PlayStation games of this generation are heavier on narrative and lighter on shooting than, say, Xbox games. Still, like the Xbox, there is a limited library of games rated E or E10+. Games rated T (for "teen") are much more plentiful.
But offerings in the family-friendly Knack series, about a heroic monster who grows to Godzilla size, have deep and interesting story lines. And LittleBigPlanet 3 not only takes you through an imagination-filled game with cute characters, it lets you make you own game levels, too.
Every year, Sony releases a new MLB: The Show baseball simulation game which requires strategy and planning to play. Although this isn't an arcade game, you can participate in the arcade-like Home Run Derby. In addition, Electronic Arts makes its family-friendly Madden NFL Football, FIFA Soccer and NHL simulations for all consoles – including the PS4.
Teen (T-rated) games, like those in the Uncharted series, showcase adventure stories that feel like you're inside an Indiana Jones movie. You'll hear some adult language, though. Here's a deal — you can get three of the games in that series on one disc with Uncharted: The Nathan Drake Collection.
Horizon Zero Dawn, also a T-rated game, features the best graphics and story that Sony can produce right now. The main character's a strong young woman who lives in a what looks like a prehistoric world where animals seem to be machines. It's up to her to find out why.
Finally, check out shorter, inexpensive games like What Remains of Edith Finch and Bound, which are both guaranteed to tug the heartstrings.
PlayStation VR
The PS4 also has a sold-separately virtual reality headset, but keep in mind Sony says kids under 12 should not use virtual reality. (You can probably show them VR for short, five-to-ten-minute periods without harm, though.) The $199 PlayStation VR headset works with any PS4. While there's about an hour setup due to cables and software, the result is wondrous – especially if you haven't experienced virtual reality before.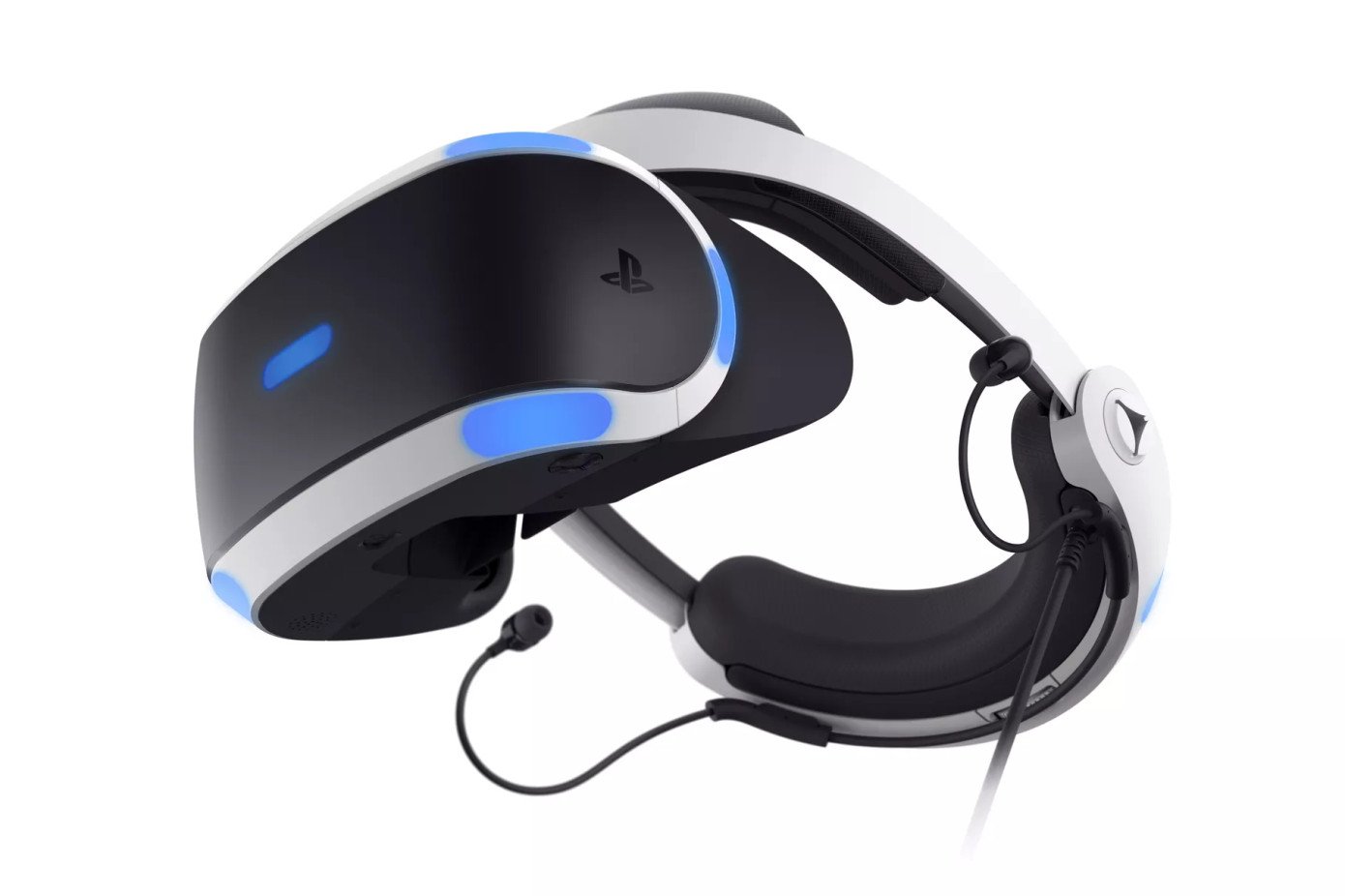 Got any questions about the PlayStation 4, its games or parental controls? Post them in the comments section below; we'd love to hear from you.