These Pikmin can only be found during rainy weather.
Pikmin Bloom added a new kind of Decor Pikmin called "Leaf Hat" Decor Pikmin.
Rather than being found near a particular location in the real-world, like a restaurant or movie theater, Leaf Hat Decor Pikmin can be found anywhere as long as the weather is "rainy."
There are three different kinds of Leaf Hat Decor Pikmin available to collect. All three are blue Pikmin, and each one will wear a different kind of leaf hat.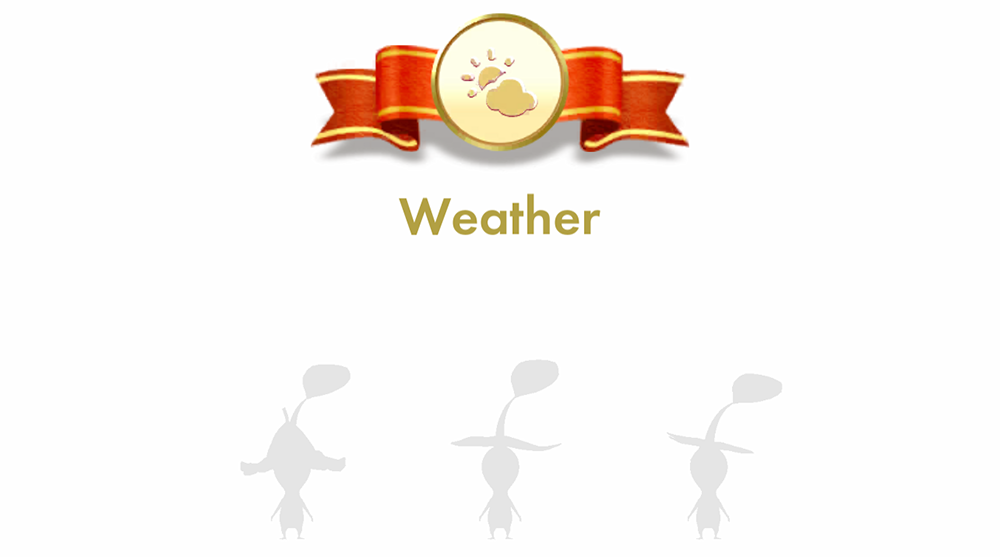 In the Pikmin Bloom email newsletter, Niantic, the developer of Pikmin Bloom, explained how players will be able to find Leaf Hat Decor Pikmin in Pikmin Bloom:
"When the weather forecast for your area is rainy, you may be able to find seedlings marked with a weather icon. Once your friendship levels with Pikmin raised from these seedlings increase, they'll eventually put on a "Leaf Hat"!"
Pikmin Bloom is available to download for free on iOS and Android devices. The game offers optional in-game purchases.
You can learn more about Pikmin Bloom in our previous coverage.

Brandy Berthelson has been writing about video games and technology since 2006, with her work appearing on sites including AOL Games, Digital Spy, and Adweek. When she's not gaming, Brandy enjoys crafting, baking, and traveling with her husband.