Kiddos will be able to race around 11 tracks inspired by the children's series.
Outright Games, the company behind kid-friendly video games like My Friend Peppa Pig and PJ Masks: Heroes of the Night, revealed Paw Patrol: Grand Prix, a kart-racing game inspired by the Paw Patrol children's series.
Paw Patrol: Grand Prix will allow players to race on 11 tracks set around Adventure Bay, the jungle, and Jake's Snowboarding Resort. The game will feature multiple playable characters, like Chase, Marshall, and Rex, and players will be able to drive multiple vehicles from the Paw Patrol franchise.
During each race, players will be able to use power-ups like water balloons and snowballs to give themselves an advantage. As players complete races, they'll unlock stickers and toppers that they can use to customize the look of their vehicles.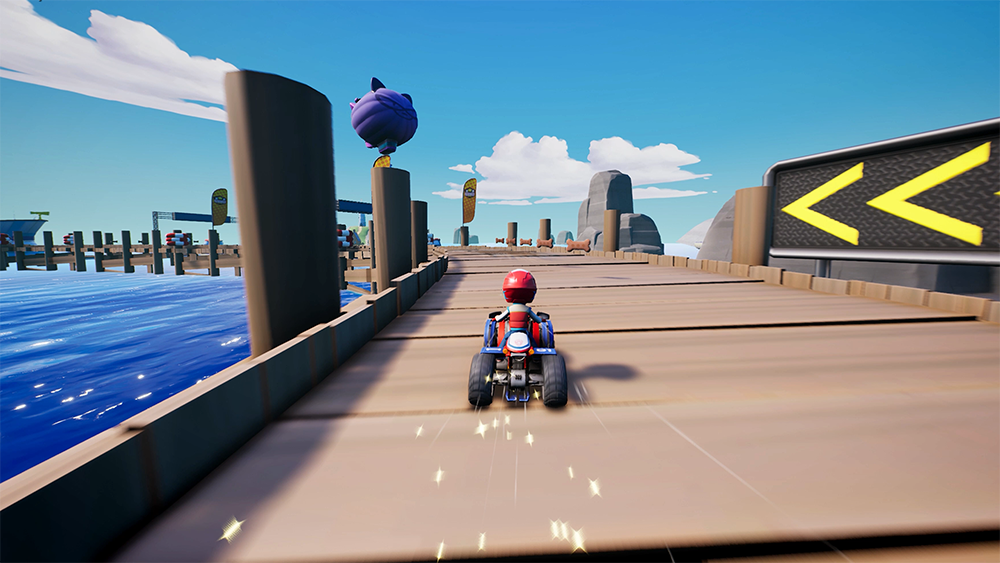 Paw Patrol: Grand Prix will offer an "auto-acceleration" feature for players who want some help while racing, as well as a "hard mode" for players who want a greater challenge.
Finally, the game will support local, split-screen multiplayer for up to four players in the same room.
Paw Patrol: Grand Prix will be released on September 30, 2022 on Switch, PlayStation consoles, Xbox consoles, PC, and Stadia. The game is rated E for Everyone by the ESRB.
Is your family excited to play Paw Patrol: Grand Prix? Let us know on Twitter at @superparenthq.

Brandy Berthelson has been writing about video games and technology since 2006, with her work appearing on sites including AOL Games, Digital Spy, and Adweek's Social Pro Daily. When she's not gaming, Brandy enjoys crafting, baking, and traveling with her husband.