Unconscionable indie game makes a mockery of school shootings and its victims. It's not OK.
Update [5/30/2018]: Steam has removed the Active Shooter game and banned its publisher from the Steam platform. The individual behind the game had been banned previously under a different name, and a Valve rep said he was, "a troll, with a history of customer abuse, publishing copyrighted material, and user review manipulation." Additionally, the Change.org petiton asking Valve to pull the game has hit 188,000 signatures. 
Update [5/29/18]: A Change.org petition has been created, asking Valve to stop Active Shooter from launching as planned on June 6. As of this writing, the petition has over 66,800 signatures and climbing. Click here to learn more about the petition and to add your name to the list.
Original story continues below.
Forget about being inappropriate for children, "Active Shooter," a controversial indie game coming soon to PCs, isn't the kind of game anyone should be playing. Currently listed on the Steam PC game storefront with a release date of June 6 (we're deliberately not including a link to it here), the game's description says it will allow players to inhabit the role of a SWAT team member, or the "active shooter" the police are trying to stop.
More disturbingly, some of the promotional footage for the game shows parts of it taking places in classrooms and school hallways. To play off of the current climate of fear surrounding school shootings is simply unconscionable.
The game has caused an understandable uproar among game fans and the media, but, this may be exactly what the game's developer, known only as "Acid," wants. Some of the developer's other games have deliberately inflammatory names like Tyde Pod Challenge and White Power: Pure Voltage, all low-budget games that have received poor reviews.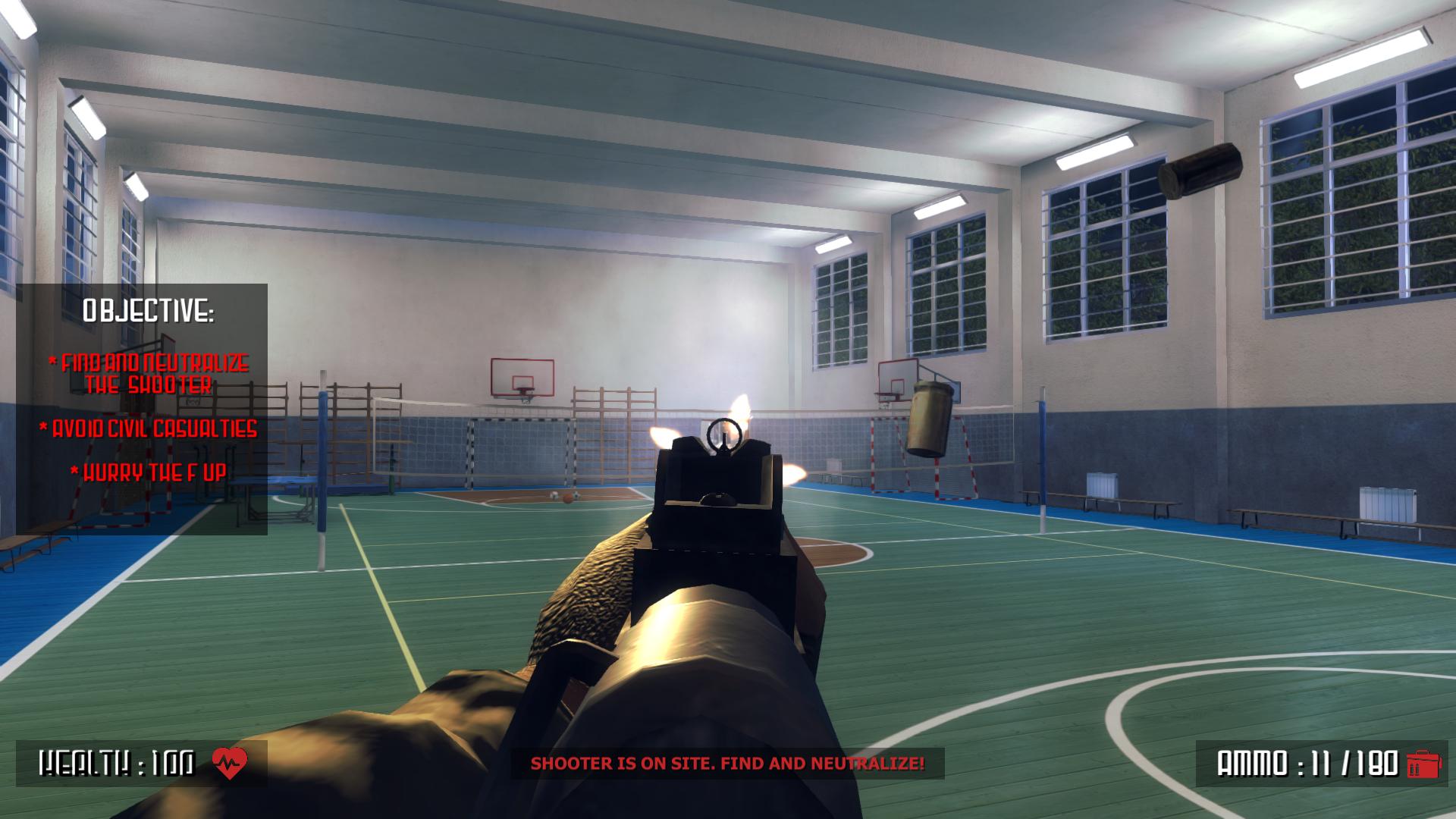 Steam, the popular digital store distributing the game, will allow anyone upload and sell a game on their platform for a $100 processing fee, as long as it doesn't have pornograpic or offensive material. But to allow a game like this — a click-bait mockery to the hundreds of lives that have been directly affected by active shooters in school and elsewhere — on the Steam platform is irresponsible.
It's games like Active Shooter, which seemingly are designed solely to make headlines, that continue to damage games' reputation as a family-friendly activity, or even a decent activity for anyone. Steam's team should consider taking more of an Apple-like approach to screening games before they're allowed on its platform.
The game's creator, Acid, uploaded an explanation of sorts to his Steam page, saying:
"Originally when this game started its course of the development, I have planned on having SWAT only based game-play. Then I thought about adding more gameplay to it by adding additional roles: of the shooter and the civilian. While I can see people's anger and why this might be a bad idea for the game, I still feel like this topic should be left alone…After receiving such high amount of critics and hate, I will more likely remove the shooters role in this game by the release, unless if it can be kept [sic] as it is right now."
We will continue to cover this story as it develops.