You can use button controls instead!
In Paper Mario: The Origami King, you're taken to a world made of paper and challenged to help Mario defeat the evil King Olly, who wants to refold the world into origami!
Mario has lots of tools and abilities that he can use to defeat enemies and interact with the environment. One of these abilities is called "1,000-Fold Arms," and it allows you to grab a piece of paper in the environment and peel it away to reveal some kind of item or secret that's hidden underneath.
By default, this feature asks you to use motion controls to match the action of peeling or pulling on the paper. However, you have the option to turn these motion controls off if you'd rather use standard button controls instead. Our guide will show you how!
While playing the game, press the "+" button on your controller to open the game's menu.
Press "RB" to move to the settings menu (it's the gear icon to the right of "Useful Items").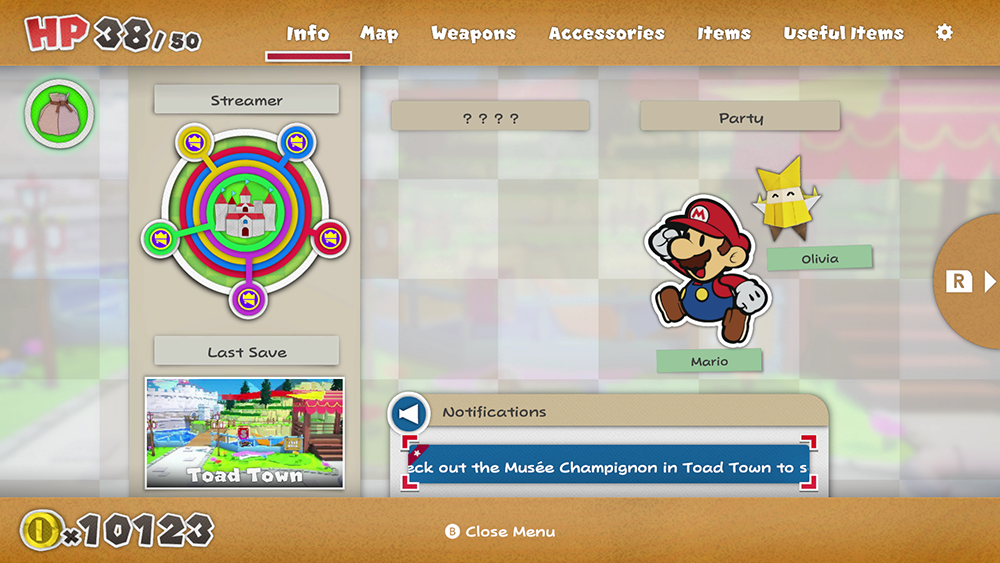 Highlight the "Motion Controls" setting and press right on your controller to switch the toggle from "On" to "Off."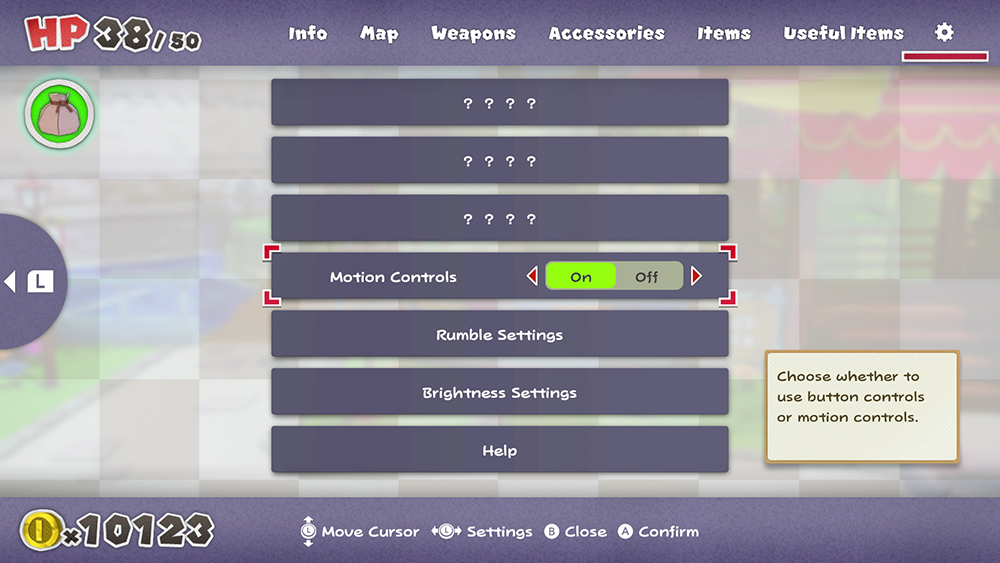 Now press "B" on your controller to exit the menu (your change is automatically saved).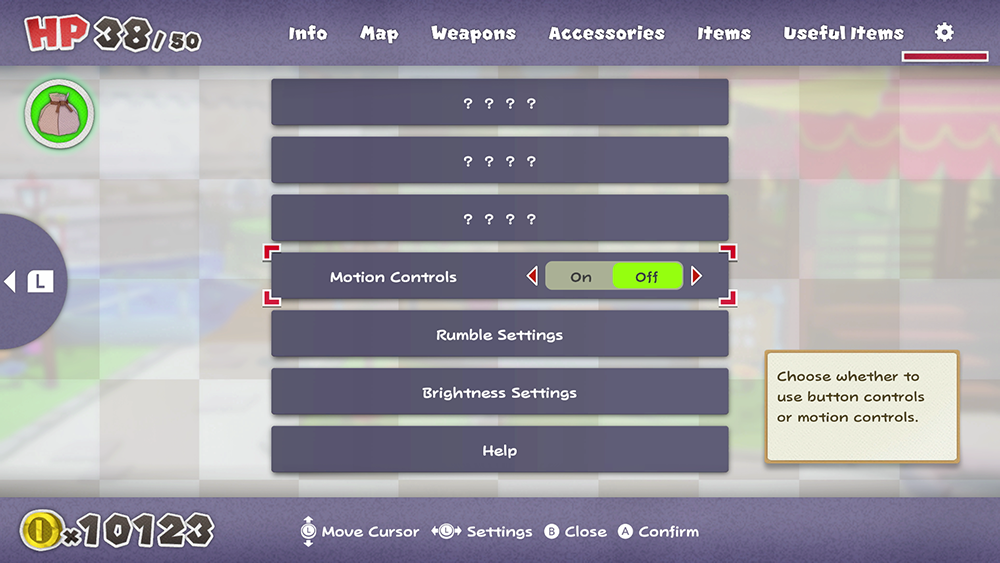 And that's all there is to it! You will no longer have to use motion controls when the game would normally ask for them!
To learn more about Paper Mario: The Origami King, or to view the rest of our guides for the game, check out our previous coverage.
Disclosure: Nintendo gave SuperParent a code for this game for coverage purposes.