Give yourself extra time to solve puzzles during battles.
Paper Mario: The Origami King takes players to a colorful world made entirely out of paper, where they'll be challenged to defeat the evil King Olly before he completes his goal of refolding the world.
The role-playing game (RPG) uses a ring-based battle system, which allows you to move rings around a battlefield to make sure enemies are in the right formations before you attack. Rather than enemies being in "random" locations on the rings, these battles are more like small puzzles with a "solution" to discover.
You only have a limited amount of time to move the rings on each turn, so this can make things a bit stressful if you're having trouble solving a particular puzzle. Thankfully, there are multiple ways to add more time to the clock.
For one, you can press and hold the "+" button during a battle to spend coins to give yourself extra time (the longer you hold the button, the more time you'll purchase).
You can also purchase a special item called a "Time Plus," which gives you extra time to solve puzzles each time a battle begins. Our guide will show you how to get your hands on this Time Plus item!
To unlock the Time Plus, you'll first need to rescue the owner of the Fun, Funky, and Functional Accessory Shop. He can be found in the "Picnic Road" area — specifically, the area near the entrance to the Earth Vellumental Temple. He can be found folded up on a table that's in between the save block and a large brown crate. You can see his exact location in our short gampelay clip below.
Once you've rescued this Toad, he'll return to Toad Town and open up his shop.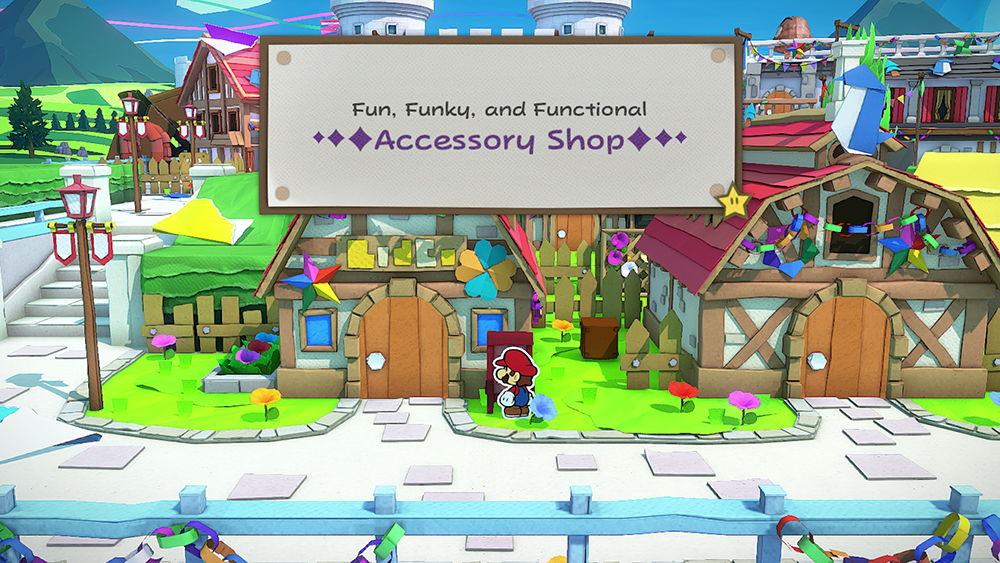 Head inside and you can purchase the Time Plus for 2,000 coins. (You can also buy other helpful items at this shop, including the Confetti Vacuum.)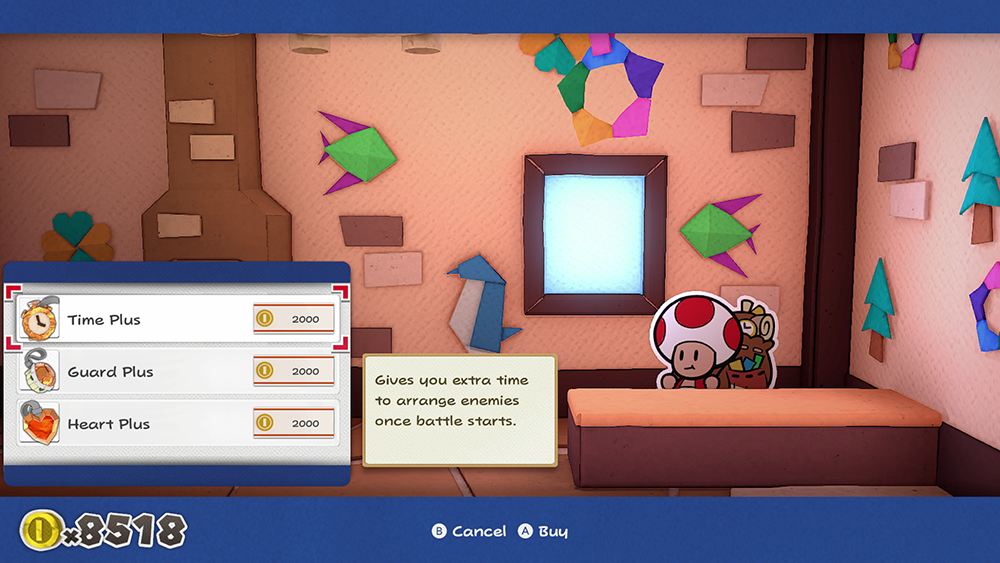 Remember, once you purchase the Time Plus item, you'll need to equip it from the game's Accessories menu in order for it to start working.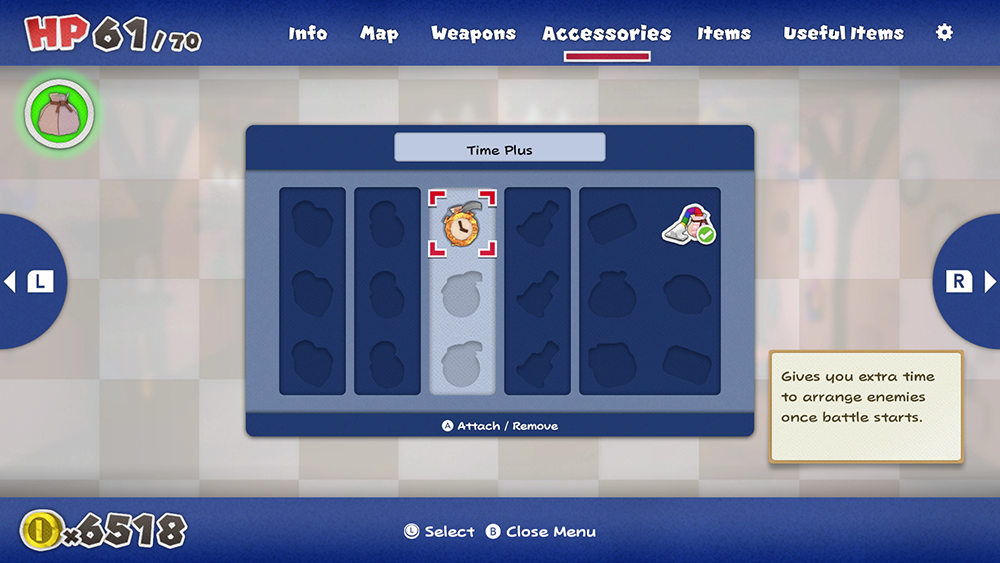 Have fun!
To learn more about Paper Mario: The Origami King, or to view the rest of our guides for the game, check out our previous coverage.
Disclosure: Nintendo gave SuperParent a code for Paper Mario: The Origami King for coverage purposes.
Top image courtesy of Nintendo.