This item lets you collect confetti from farther away!
Paper Mario: The Origami King takes place in a world made entirely of paper, and it challenges you to help Mario defeat the evil King Olly, who wants to refold the world into origami!
As you explore the game's colorful paper locations, you'll come across tears, or holes in the environment that you can fill in using confetti. When you fill in a hole, you may receive some coins, unlock a new pathway that you can explore, and so on. This makes confetti a pretty valuable resource, and you'll want to collect as much of it as you can as you make your way through the game!
You can collect confetti in multiple ways (for instance, by hitting trees with your hammer and by defeating enemies). Once confetti falls on the ground, you can pick it up by walking over it (or at least walking close to it).
You can also collect a special item called a Confetti Vacuum, which will allow you to pick up this valuable resource from farther away. This, in theory, should allow you to collect confetti faster so you can get back on your quest!
Here's how to unlock the Confetti Vacuum.
First, you'll need to rescue the shop owner of the Fun, Funky, and Functional Accessory Shop. He can be found in the "Picnic Road" area — specifically, the area near the entrance to the Earth Vellumental. He can be found folded up on a table that's in between the save block and a large brown crate. You can see his exact location in our short gampelay clip below.
Once you rescue this Toad, he'll return to Toad Town. When you're ready to collect the Confetti Vacuum, head to his shop (you can get there quickly by fast traveling) and you'll see him standing outside. Talk to him and he'll head inside the building. Follow him inside and repair the hole in his floor using confetti. Now, he'll open his shop!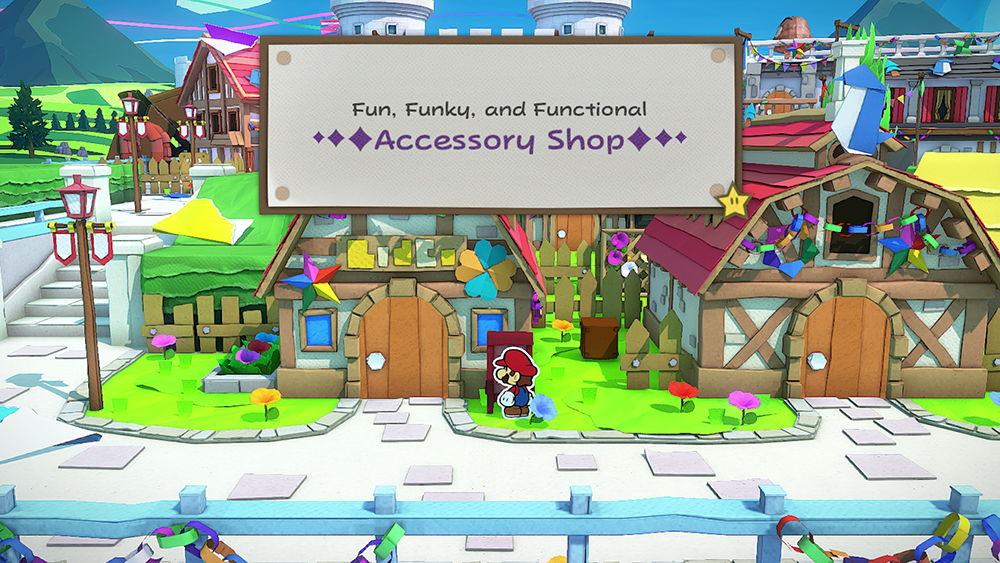 From there, just talk to this Toad to purchase the Confetti Vacuum for 2,000 coins.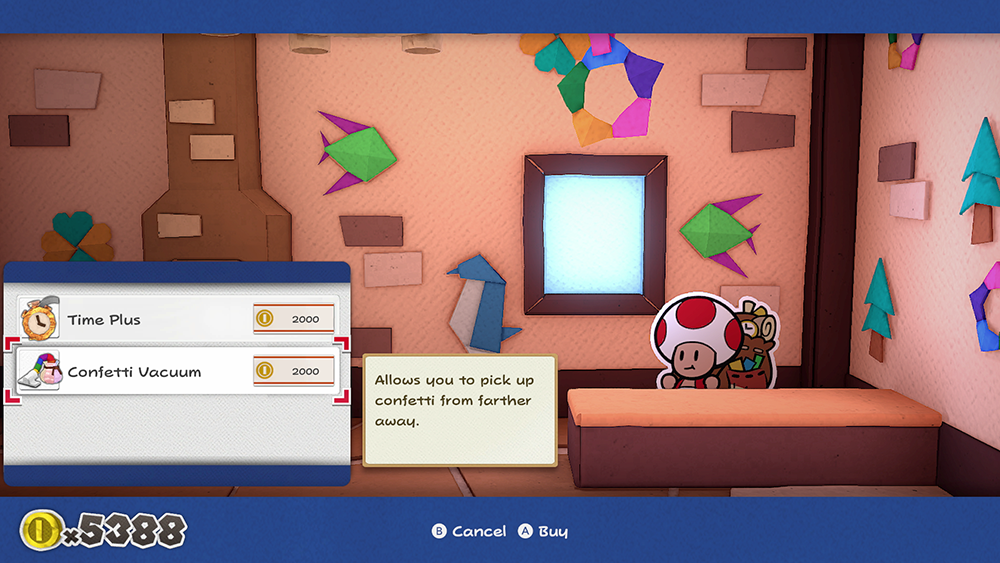 Once you've purchased the Confetti Vacuum, open the game's menu and navigate to the "Accessories" tab. There, you can equip the Confetti Vacuum so it will begin working!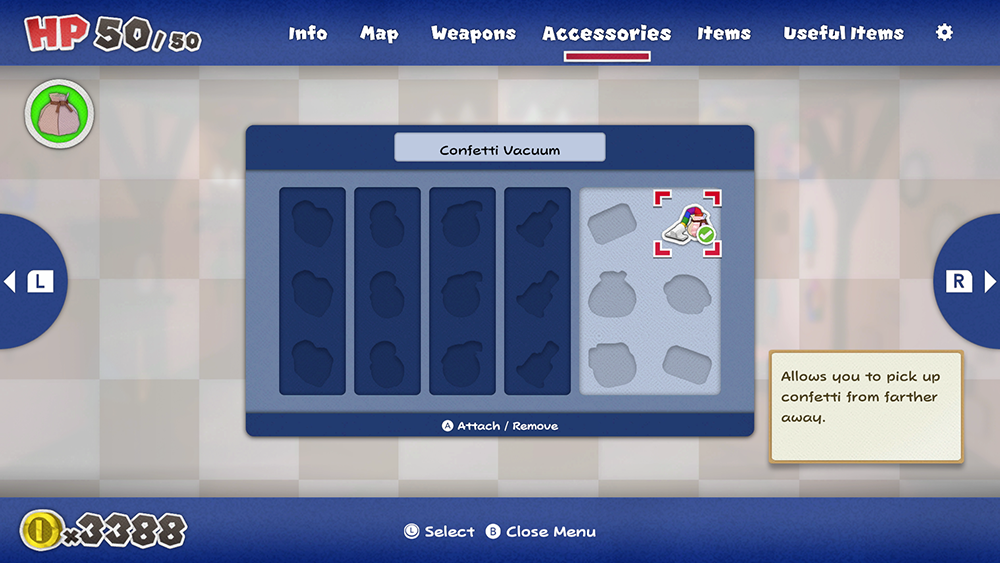 The Confetti Vacuum will be especially helpful if you're trying to earn "100% completion" in Paper Mario: The Origami King, since reaching this milestone will require you to fill in all of the holes around the entire in-game world. Since this will likely take you quite a bit of time, you may want to look into an accessory like the ChargePlay Clutch from HyperX. It will allow you to extend your device's battery life, so you can play the game for longer before having to charge your Switch. Head over to HyperX's website to learn more about the ChargePlay Clutch and the company's other Switch accessories.
To learn more about Paper Mario: The Origami King, or to view the rest of our guides for the game, check out our previous coverage.
Disclosure: HyperX is a sponsor of SuperParent. In addition, Nintendo gave SuperParent a code for Paper Mario: The Origami King for coverage purposes.